[tdc_zone type="tdc_content"][vc_row flex_layout="row"][vc_column width="2/3″][tdm_block_title_over_image title_size="tdm-title-md" open_in_new_window="yes" image_alignment="center" media_size_image_height="122″ media_size_image_width="300″ block_height="280″ tdc_css="eyJhbGwiOnsic2hhZG93LXNpemUiOiI2Iiwic2hhZG93LW9mZnNldC1oIjoiNCIsInNoYWRvdy1vZmZzZXQtdiI6IjQiLCJkaXNwbGF5IjoiIn19″ image="34104″][tdb_single_post_share][td_block_ad_box spot_img_horiz="content-horiz-center" media_size_image_height="37″ media_size_image_width="300″ spot_img_all="35702″ spot_url="https://bhowco.de/advertise-on-bhowco/" spot_url_window="yes" tdc_css="eyJhbGwiOnsicGFkZGluZy1ib3R0b20iOiIxMCIsImRpc3BsYXkiOiIifX0="][tdm_block_column_title title_text="SW50ZXJsaWZ0JTIwQXVnc2J1cmc=" title_tag="h2″ title_size="tdm-title-md" tds_title="tds_title3″ tds_title3-title_color="#dd3333″ tds_title3-subtitle_text="International trade fair for elevators, components and accessories" tds_title3-line_width="300″ tds_title3-subtitle_space="10″ tds_title3-f_subtitle_font_style="normal" tds_title3-f_subtitle_font_weight="400″ tds_title3-f_subtitle_font_transform="none" tds_title3-subtitle_color="#000000″ tds_title3-line_color="eyJ0eXBlIjoiZ3JhZGllbnQiLCJjb2xvcjEiOiIjMjMyZDM1IiwiY29sb3IyIjoiIzIzMmQzNSIsIm1peGVkQ29sb3JzIjpbXSwiZGVncmVlIjoiLTkwIiwiY3NzIjoiYmFja2dyb3VuZC1jb2xvcjogIzIzMmQzNTsiLCJjc3NQYXJhbXMiOiIwZGVnLCMyMzJkMzUsIzIzMmQzNSJ9″ tdc_css="eyJhbGwiOnsiZGlzcGxheSI6IiJ9fQ==" tds_title3-line_space="15″][td_block_text_with_title custom_title="Interlift Augsburg trade show" tdc_css="eyJhbGwiOnsicGFkZGluZy10b3AiOiIxNSIsInBhZGRpbmctcmlnaHQiOiIxNSIsInBhZGRpbmctYm90dG9tIjoiMTUiLCJwYWRkaW5nLWxlZnQiOiIxNSIsInNoYWRvdy1zaXplIjoiNiIsInNoYWRvdy1vZmZzZXQtaCI6IjQiLCJzaGFkb3ctb2Zmc2V0LXYiOiI0IiwiYmFja2dyb3VuZC1jb2xvciI6IiNlZmVmZWYiLCJkaXNwbGF5IjoiIn19″ block_template_id="td_block_template_8″]
Interlift Augsburg – International trade fair for elevators, components and accessories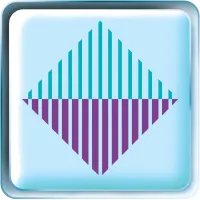 The interlift trade fair in Augsburg is the international trade fair for lifts, components and accessories.
More than 570 exhibitors, mostly small and medium-sized manufacturers of elevator components, highly specialized and often active worldwide, present themselves at the interlift Messe Augsburg and show the world market of products, services, innovations and trends related to elevator technology.
The main offer and information areas of the elevator fair in Augsburg are elevator systems and prefabricated components, escalators and moving walkways, parking systems, gears, controls and regulations, monitoring and safety systems, cabins, doors, cables, operating and display elements, as well as hydraulics and corresponding accessories.
Various international associations and media from the elevator industry will also present themselves.
In the accompanying VFA Forum, the communication platform of the interlift in Augsburg, various well-known elevator experts also provide information on current industry topics and future developments.
Users and trade visitors from all over the world use this top-class further training measure at the world's leading trade fair for lift technology for valuable information transfer.
Interlift and Covid-19
The event will take place as a live exhibition and will feature strict Covid-19 prevention measures, including the latest entry regulations.
Among the safety measures that will be put in place are social distancing, mandatory mask wear, and pre-registration. Between participants, a social distance of 1.5 meters must be maintained.
They must also complete a registration form ahead of time and provide complete contact information. The contact form must contain full names, phone numbers, and email addresses.
In indoor areas, apart from exhibition stands, attendees must wear masks.
The Interlift will take place on 4 days from Tuesday, 26. April to Friday, 29. April 2022 in Augsburg.
Participants can expect strict COVID-19 safety measures to be installed at the venue.
Latest information about Covid-19 & Health policy in Messe Augsburg center
---
Industry sector
Construction Technology, Materials and Equipment, Interior Fittings, Industrial Equipment, Maintenance, Logistics, Gears and Drives, Conveyance and Storage Technology
---
Main product group
Lifts, Elevators, Control Systems, Components, Gears and Drives Technology, Hydraulic, Control and Surveillance Equipment
---
BHowCo is a well-known Digital marketing for German trade fairs.
You can add your listing for free in our International Germany B2B portal .
Connect to the Exhibitors of this trade show (B2B)
[/td_block_text_with_title][td_block_text_with_title custom_title="FAQ" block_template_id="td_block_template_8″ header_text_color="#dd3333″]
When is taking place Interlift Augsburg?
The Interlift will take place on 4 days from Tuesday, 26. April to Friday, 29. April 2022 in Augsburg. The next one will be at: 17/10/-20/10/2023
What is exhibited at Interlift Augsburg?
In Interlift there are appointments with national and international exhibitors Home decoration, Maintenance, Building machinery, Hydraulics, Construction technologies, Materials, Industrial equipment, Equipment and technologies, Industrial fairs, Construction, …
Where is taking place Interlift Augsburg?
Interlift takes place in Augsburg, Germany and is held at Messe Augsburg center
[/td_block_text_with_title][vc_row_inner][vc_column_inner][td_block_ad_box spot_img_horiz="content-horiz-center" media_size_image_height="37″ media_size_image_width="300″ spot_img_all="35702″ spot_url="https://bhowco.de/advertise-on-bhowco/" spot_url_window="yes" tdc_css="eyJhbGwiOnsicGFkZGluZy1ib3R0b20iOiIxMCIsImRpc3BsYXkiOiIifX0="][td_block_19 custom_title="Interlift Featured Exhibitors " limit="6″ category_id="8736″ header_color="#dd3333″][/vc_column_inner][/vc_row_inner][vc_row_inner][vc_column_inner][tdm_block_text_image title_text="R2VybWFueSUyMEIyQg==" title_tag="h3″ title_size="tdm-title-md" description="VGhlJTIwZmlyc3QlMjBHZXJtYW55JTIwQjJCJTIwbWFya2V0cGxhY2UlMjBmb3IlMjBJbnRlcm5hdGlvbmFsJTIwRXhoaWJpdG9ycyUyMGluJTIwR2VybWFuJTIwdHJhZGUlMjBmYWlycy4lMjBBZGQlMjB5b3VyJTIwbGlzdGluZyUyMCUyMGZvciUyMGZyZWUuJTIw" button_text="Add listing" button_tdicon="tdc-font-fa tdc-font-fa-chevron-right" button_size="tdm-btn-lg" image="37563″ content_align_vertical="content-vert-center" tds_title="tds_title3″ tdc_css="eyJhbGwiOnsicGFkZGluZy1yaWdodCI6IjEwIiwicGFkZGluZy1sZWZ0IjoiMTAiLCJzaGFkb3ctc2l6ZSI6IjYiLCJzaGFkb3ctb2Zmc2V0LWgiOiI0Iiwic2hhZG93LW9mZnNldC12IjoiNCIsImJhY2tncm91bmQtY29sb3IiOiIjMjMyZDM1IiwiZGlzcGxheSI6IiJ9fQ==" description_color="#ffffff" button_open_in_new_window="yes" tds_button="tds_button8″ tds_button8-background_color="eyJ0eXBlIjoiZ3JhZGllbnQiLCJjb2xvcjEiOiIjZWEwMDAwIiwiY29sb3IyIjoiI2Y5MDAwMCIsIm1peGVkQ29sb3JzIjpbXSwiZGVncmVlIjoiLTYwIiwiY3NzIjoiYmFja2dyb3VuZDogLXdlYmtpdC1saW5lYXItZ3JhZGllbnQoLTYwZGVnLCNmOTAwMDAsI2VhMDAwMCk7YmFja2dyb3VuZDogbGluZWFyLWdyYWRpZW50KC02MGRlZywjZjkwMDAwLCNlYTAwMDApOyIsImNzc1BhcmFtcyI6Ii02MGRlZywjZjkwMDAwLCNlYTAwMDAifQ==" media_size_image_height="212″ media_size_image_width="300″ tds_title3-subtitle_text="Int. Exhibitors in German trade shows" tds_title3-line_width="165″ tds_title3-subtitle_color="#dd3333″ tds_title3-title_color="eyJ0eXBlIjoiZ3JhZGllbnQiLCJjb2xvcjEiOiIjZjRhNTFkIiwiY29sb3IyIjoiI2VmZWZlZiIsIm1peGVkQ29sb3JzIjpbXSwiZGVncmVlIjoiIiwiY3NzIjoiYmFja2dyb3VuZDogLXdlYmtpdC1saW5lYXItZ3JhZGllbnQoMGRlZywjZWZlZmVmLCNmNGE1MWQpO2JhY2tncm91bmQ6IGxpbmVhci1ncmFkaWVudCgwZGVnLCNlZmVmZWYsI2Y0YTUxZCk7IiwiY3NzUGFyYW1zIjoiMGRlZywjZWZlZmVmLCNmNGE1MWQifQ==" button_url="https://bhowco.de/add-directory-listing/" tds_button8-background_hover_color="#104b77″][/vc_column_inner][/vc_row_inner][vc_row_inner][vc_column_inner][/vc_column_inner][/vc_row_inner][vc_row_inner][vc_column_inner][td_block_video_embed video_url="https://youtu.be/TaGTFvXEzd0″ tdc_css="eyJhbGwiOnsic2hhZG93LXNpemUiOiI2Iiwic2hhZG93LW9mZnNldC1oIjoiNCIsInNoYWRvdy1vZmZzZXQtdiI6IjQiLCJjb250ZW50LWgtYWxpZ24iOiJjb250ZW50LWhvcml6LWNlbnRlciIsImRpc3BsYXkiOiIifX0="][/vc_column_inner][/vc_row_inner][tdb_single_post_share][/vc_column][vc_column width="1/3″][td_block_text_with_title custom_title="Advance search" block_template_id="td_block_template_8″ header_text_color="#dd3333″]
[/td_block_text_with_title][td_block_ad_box spot_img_horiz="content-horiz-center" media_size_image_height="250″ media_size_image_width="300″ spot_img_all="35700″ tdc_css="eyJhbGwiOnsibWFyZ2luLXRvcCI6Ii0xNSIsInBhZGRpbmctdG9wIjoiMjAiLCJwYWRkaW5nLWJvdHRvbSI6IjIwIiwic2hhZG93LXNpemUiOiI2Iiwic2hhZG93LW9mZnNldC1oIjoiNCIsInNoYWRvdy1vZmZzZXQtdiI6IjQiLCJkaXNwbGF5IjoiIn19″][vc_empty_space][vc_row_inner][vc_column_inner][td_block_weather tdc_css="eyJhbGwiOnsicGFkZGluZy1sZWZ0IjoiNSIsInNoYWRvdy1zaXplIjoiNyIsInNoYWRvdy1vZmZzZXQtaCI6IjQiLCJzaGFkb3ctb2Zmc2V0LXYiOiI1IiwiYmFja2dyb3VuZC1jb2xvciI6IiMxZTczYmUiLCJkaXNwbGF5IjoiIn19″ custom_title="Augsburg Weather" w_key="81be1bb57dd6cca35a188b102bea2ec6″ w_location="Augsburg" header_color="#dd3333″ city_color="#ffffff" condition_color="#eff7f5″ frcst_temp_color="#dd8604″ temp_color="#dd9933″ frcst_day_color="#ffffff" sep_color="#232d35″ block_template_id="td_block_template_8″ header_text_color="#232d35″ border_color="#dd3333″][/vc_column_inner][/vc_row_inner][td_block_text_with_title]
[waiting name="Interlift 2022″]
[/td_block_text_with_title][vc_row_inner][vc_column_inner][td_block_text_with_title custom_title="Interlift Augsburg trade show" header_color="#dd3333″ tdc_css="eyJhbGwiOnsibWFyZ2luLXRvcCI6Ii0xNSIsInBhZGRpbmctdG9wIjoiMTUiLCJwYWRkaW5nLXJpZ2h0IjoiMTUiLCJwYWRkaW5nLWJvdHRvbSI6IjE1IiwicGFkZGluZy1sZWZ0IjoiMTUiLCJzaGFkb3ctc2l6ZSI6IjYiLCJiYWNrZ3JvdW5kLWNvbG9yIjoiI2RkOTkzMyIsImRpc3BsYXkiOiIifX0="]
EVENT LOCATION
VENUE
Messe Augsburg center
DATE
26.04.2022 – 29.04.2022
Tuesday – Friday, 4 days
17/10/-20/10/2023
Past editions:

15. – 18. October 2019

577 exhibitors
21200 visitors

17. – 20. October 2017

574 exhibitors from 48 countries
21300 visitors
INTERVAL
biennially
FOUNDED IN
1991
ORGANISER
AFAG Messen und Ausstellungen GmbH
Am Messezentrum 586159 AugsburgGermany
Tel: +49 821 58982-0
Fax: +49 821 58982-300
Email: info[@]afag.de
URL:  http://www.afag.de
PROJECT TEAM
Tel: +49 821 58982-340
Fax: +49 821 58982-349
Email: interlift[@]afag.de
Website: http://www.interlift.de
---
How to get to Interlift

On foot:
from Augsburg Hauptbahnhof – 53 min or 20 min bike ride
from Airport Augsburg 2h 30 min walking (not recommended 😉 ) or 45 min bike ride
By car:
from Augsburg Hauptbahnhof it is 11 min car ride
from Airport Augsburg ~20 min
By public transport:
from Augsburg Hauptbahnhof take trane BRB for 2 stops (7 min)
no suitable public transportation from the nearest aiport
[/td_block_text_with_title][td_flex_block_1 modules_on_row="" hide_audio="yes" image_size="td_150x0″ image_height="100″ image_width="30″ image_floated="float_left" image_radius="100″ meta_padding="0 0 0 15px" art_title="8px 0 0 0″ modules_category="above" show_author="none" show_excerpt="none" show_btn="none" show_com="none" block_template_id="" header_color="#dd3333″ category_id="8735″ custom_title="Interlift Exhibitor list"][/vc_column_inner][/vc_row_inner][vc_row_inner][vc_column_inner][tdm_block_image_info_box box_style="style-2″ box_image="https://bhowco.de/wp-content/plugins/td-composer/assets/images/placeholders/thumb_01.jpg" box_title="Branding on German trade fairs Portal" box_description="V2UlMjBhcmUlMjBoZXJlJTIwdG8lMjBoZWxwJTIweW91JTIwZ3JvdyUyMHVwJTIweW91ciUyMGJyYW5kJTIwb24lMjBHZXJtYW4lMjB0cmFkZSUyMGZhaXJzJTIwcG9ydGFsLiUyMFdlJTIwc3VwcG9ydCUyMGFsbCUyMEludGVybmF0aW9uYWwlMjBFeGhpYml0b3JzJTIwaW4lMjBHZXJtYW4lMjB0cmFkZSUyMHNob3dzLg==" box_overlay="eyJ0eXBlIjoiZ3JhZGllbnQiLCJjb2xvcjEiOiJyZ2JhKDMwLDExNSwxOTAsMC43KSIsImNvbG9yMiI6InJnYmEoMCwxOSwzOCwwLjgpIiwibWl4ZWRDb2xvcnMiOltdLCJkZWdyZWUiOiIzMCIsImNzcyI6ImJhY2tncm91bmQ6IC13ZWJraXQtbGluZWFyLWdyYWRpZW50KDMwZGVnLHJnYmEoMCwxOSwzOCwwLjgpLHJnYmEoMzAsMTE1LDE5MCwwLjcpKTtiYWNrZ3JvdW5kOiBsaW5lYXItZ3JhZGllbnQoMzBkZWcscmdiYSgwLDE5LDM4LDAuOCkscmdiYSgzMCwxMTUsMTkwLDAuNykpOyIsImNzc1BhcmFtcyI6IjMwZGVnLHJnYmEoMCwxOSwzOCwwLjgpLHJnYmEoMzAsMTE1LDE5MCwwLjcpIn0=" tds_button="tds_button3″ button_size="tdm-btn-md" button_text="LEARN MORE" button_icon_size="18″ button_tdicon="tdc-font-fa tdc-font-fa-graduation-cap" button_url="https://bhowco.de/about-bhowco"][/vc_column_inner][/vc_row_inner][td_block_instagram custom_title="Follow Us on Instagram" block_template_id="td_block_template_8″ header_text_color="#dd3333″ tdc_css="eyJhbGwiOnsicGFkZGluZy10b3AiOiIxMCIsInBhZGRpbmctcmlnaHQiOiIxMCIsInBhZGRpbmctYm90dG9tIjoiMTAiLCJwYWRkaW5nLWxlZnQiOiIxMCIsInNoYWRvdy1zaXplIjoiNiIsImRpc3BsYXkiOiIifX0=" instagram_margin="2″][/vc_column][/vc_row][/tdc_zone]