FRUIT LOGISTICA
International Trade Fair for Fruit and Vegetable Marketing
FRUIT LOGISTICA trade show
FRUIT LOGISTICA – International Trade Fair for Fruit and Vegetable Marketing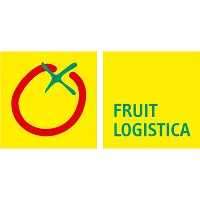 The FRUIT LOGISTICA trade fair in Berlin is the leading trade fair for the global fruit trade.
More than 3,000 exhibitors from over 80 countries present themselves at the world's leading trade fair for the fruit and vegetable industry and present their current products, services and technical solutions to international trade visitors and buyers.
As the leading global trade fair, FRUIT LOGISTICA Messe Berlin covers the entire value chain for fresh fruit and vegetables, from the producer to the retailer.
In the extensive specialist program accompanying FRUIT LOGISTICA in Berlin, innovative solutions and current trends for all stages of the value chain in the fruit industry will also be presented and discussed.
FRUIT LOGISTICA Berlin offers countless impulses for everyone who wants to intensify their business, diversify or simply start their way in the fresh fruit and vegetable trade.
FRUIT LOGISTICA and Covid-19
The event will take place as a live exhibition and will feature strict Covid-19 prevention measures, including the latest entry regulations.
Among the safety measures that will be put in place are social distancing, mandatory mask wear, and pre-registration. Between participants, a social distance of 1.5 meters must be maintained.
They must also complete a registration form ahead of time and provide complete contact information. The contact form must contain full names, phone numbers, and email addresses.
In indoor areas, apart from exhibition stands, attendees must wear masks. This trade show will take place on new date:  05.04.2022 – 07.04.2022
Latest information about Covid-19 & Health policy in Messe Berlin center
---
Industry sector
Food Processing and Packaging Machinery, Transport and Traffic, Logistics, Gears and Drives, Conveyance and Storage Technology, Food, Beverage and Luxury Foodstuff
---
Main product group
Biological Horticulture, Services, Fresh convenience products, Vegetables, Green Houses, Ports, IT Services, Potatoes, Air Conditioning, Storage Technology, Food Analysis, Logistics, Fruits, Ecological Products, Recycling, Seeds, Transport, Packaging Technology, Vegetable Cultivation, Vegetable Processing, Foodstuff from Controlled Biological Cultivation, Fruit Cultivation, Fruit Processing, Shipping companies, Sorting Machines, Deep-frozen Food Products, Packaging Machinery, Packaging Material, Innovations, mushrooms
---
BHowCo is a well-known Digital marketing for German trade fairs.
You can add your listing for free in our International Germany B2B portal .
Connect to the Exhibitors of this trade show (B2B)
When is taking place FRUIT LOGISTICA?
Fruit Logistica Berlin is taking place from 05 April 2022 to 07 April 2022. Fruit Logistica Berlin is a trade show annual held in Berlin. Usually in the month of February.
What is exhibited at FRUIT LOGISTICA?
In Fruit Logistica Berlin there are appointments with national and international exhibitors Alimentary, Drinks, Vegetable, Fruit, Food processing, Food,…
Where is taking place FRUIT LOGISTICA?
Fruit Logistica takes place in Berlin, Germany and is held at Messe Berlin Center
Germany B2B
Int. Exhibitors in German trade shows
The first Germany B2B marketplace for International Exhibitors in German trade fairs. Add your listing for free.
FRUIT LOGISTICA trade show
EVENT LOCATION
VENUE
Messe Berlin Center
DATE
09/02/-11/02/2022
05.04.2022 – 07.04.2022
08.02.-10.02.2023
INTERVAL
EVERY YEAR
FOUNDED IN
1993
ORGANISER
Messe Berlin GmbH
Messedamm 22
14055 Berlin
Germany
Tel: +49 30 3038-0
Fax: +49 30 3038-2325
Email: central[@]messe-berlin.de
URL:  http://www.messe-berlin.de
PROJECT TEAM
Phone: +49 30 3038-2045
Fax: +49 30 303891-2045
Email: fruitlogistica[@]messe-berlin.de
Website: http://www.fruitlogistica.de
---
How to get to LOPEC Munich

On foot:
1h 45 min walking distance or 30 min with a bike from Berlin Hauptbahnhof
1h 45 min walking from Berlin-Tegel Airport or 30 min bike ride
By car:
~25 min car ride from Berlin HBF
~20 min from Berlin-Tegel Airport
By public transport:
S-Bahn Nr 3 or 9 will get you from Berlin Central Station to S Messe Süd Station for 15 min and then you have 5 more minutes by foot
Option 1 from Berlin-Tegel Airport: bus X9 for 6 stops to Berlin Zoologischer Garten and then S3 or S9 to S Messe Süd (Berlin) ~35 min
Option 2 from Berlin-Tegel Airport: bus TXL for 2 stops to the Station on Beusselstraße OR bus X9 (2 stops to Jungfernheide Station) and then S42 to Messe Nord/ICC (Witzleben) ~40 min