[tdc_zone type="tdc_content"][vc_row flex_layout="block"][vc_column width="2/3″][tdm_block_title_over_image title_size="tdm-title-md" open_in_new_window="yes" image_alignment="center" media_size_image_height="122″ media_size_image_width="300″ block_height="280″ tdc_css="eyJhbGwiOnsic2hhZG93LXNpemUiOiI2Iiwic2hhZG93LW9mZnNldC1oIjoiNCIsInNoYWRvdy1vZmZzZXQtdiI6IjQiLCJkaXNwbGF5IjoiIn19″ image="34546″][tdb_single_post_share][td_block_ad_box spot_img_horiz="content-horiz-center" media_size_image_height="37″ media_size_image_width="300″ spot_img_all="35702″ spot_url="https://bhowco.de/advertise-on-bhowco/" spot_url_window="yes" tdc_css="eyJhbGwiOnsicGFkZGluZy1ib3R0b20iOiIxMCIsImRpc3BsYXkiOiIifX0="][tdm_block_column_title title_text="QXJ0JTIwQ29sb2duZQ==" title_tag="h2″ title_size="tdm-title-md" tds_title="tds_title3″ tds_title3-title_color="#dd3333″ tds_title3-subtitle_text="International Fair for Modern and Contemporary Art" tds_title3-line_width="300″ tds_title3-subtitle_space="10″ tds_title3-f_subtitle_font_style="normal" tds_title3-f_subtitle_font_weight="400″ tds_title3-f_subtitle_font_transform="none" tds_title3-subtitle_color="#000000″ tds_title3-line_color="eyJ0eXBlIjoiZ3JhZGllbnQiLCJjb2xvcjEiOiIjMjMyZDM1IiwiY29sb3IyIjoiIzIzMmQzNSIsIm1peGVkQ29sb3JzIjpbXSwiZGVncmVlIjoiLTkwIiwiY3NzIjoiYmFja2dyb3VuZC1jb2xvcjogIzIzMmQzNTsiLCJjc3NQYXJhbXMiOiIwZGVnLCMyMzJkMzUsIzIzMmQzNSJ9″ tdc_css="eyJhbGwiOnsiZGlzcGxheSI6IiJ9fQ==" tds_title3-line_space="15″][td_block_text_with_title custom_title="Art Cologne trade show" tdc_css="eyJhbGwiOnsicGFkZGluZy10b3AiOiIxNSIsInBhZGRpbmctcmlnaHQiOiIxNSIsInBhZGRpbmctYm90dG9tIjoiMTUiLCJwYWRkaW5nLWxlZnQiOiIxNSIsInNoYWRvdy1zaXplIjoiNiIsInNoYWRvdy1vZmZzZXQtaCI6IjQiLCJzaGFkb3ctb2Zmc2V0LXYiOiI0IiwiYmFja2dyb3VuZC1jb2xvciI6IiNlZmVmZWYiLCJkaXNwbGF5IjoiIn19″ block_template_id="td_block_template_8″]
Art Cologne– International Fair for Modern and Contemporary Art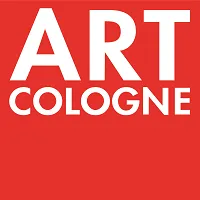 The ART COLOGNE fair in Cologne is an international art market and the oldest art fair in the world.
More than 200 galleries from over 30 countries are showing classic modern art, art after 1945 as well as modern and contemporary art at the ART COLOGNE trade fair in Cologne.
The range of exhibitors includes paintings, sculptures and installations, video and photography, works on paper as well as editions and multiples.
In addition to the outstanding gallery program of ART COLOGNE Cologne, an optimized exhibition design with clear orientation, integrated services, pleasant lounges and the best gastronomy ensure comfort.
at which outstanding galleries that operate at a supra-regional level and satisfy international standards in terms of their stature and importance may participate.
Originally founded in 1967 by the gallery owners Hein Stünke and Rudolf Zwirner as the 'Kunstmarkt Köln '67', ART COLOGNE is today one of the most important international addresses for exceptional and high quality art of the 20th and 21st centuries.
Around 200 leading international galleries from more than 20 countries come together annually and present a broad offering of modern and contemporary works in all price segments and movements by more than 2,000 artists.
Messe ART COLOGNE
ART COLOGNE presents art lovers and collectors with the most varied offering segments, including the GALLERIES section with modern and postwar art and extending to the modern and contemporary art of established galleries.
This also includes the NEW POSITIONS section, a sponsorship program that makes it possible for young artists to present their works in their own promotional booths next to the stands of their gallery owners.
In addition to this, with the NEUMARKT section, ART COLOGNE presents the central platform for the "cutting edge art" of young galleries that have existed for no more than ten years.
A supporting program of exhibition openings and events in museums and institutions throughout the Rhineland, as well as integrated services, pleasant lounges and the best food service round off the trade fair and make ART COLOGNE one of the events of this year in Germany that you shouldn't miss.
Art Cologne and Covid-19
The event will take place as a live exhibition and will feature strict Covid-19 prevention measures, including the latest entry regulations.
Among the safety measures that will be put in place are social distancing, mandatory mask wear, and pre-registration.
Between participants, a social distance of 1.5 meters must be maintained.
They must also complete a registration form ahead of time and provide complete contact information.
The contact form must contain full names, phone numbers, and email addresses.
In indoor areas, apart from exhibition stands, attendees must wear masks.
The Art Cologne will take place on 5 days from Wednesday, 16. November to Sunday, 20. November 2022 in Cologne.
Participants can expect strict COVID-19 safety measures to be installed at the venue.
Latest information about Covid-19 & Health policy in Messe Cologne center
---
Industry sector
Arts, Antiques
---
Main product group
Modern and contemporary art, paintings, works on paper, photography, video, sculptures + objects, graphics, solo presentations
---
BHowCo is a well-known Digital marketing for German trade fairs.
You can add your listing for free in our International Germany B2B portal .
Connect to the Exhibitors of this trade show (B2B)
[/td_block_text_with_title][td_block_text_with_title custom_title="FAQ – Frequently Asked Question" block_template_id="td_block_template_8″ header_text_color="#dd3333″]
When is taking place Art Cologne?
The Art Cologne will take place on 5 days from Wednesday, 16. November to Sunday, 20. November 2022 in Cologne. It is usually in the month of November. annually 
What is exhibited at Art Cologne?
At Art Cologne – International Fair for Modern and Contemporary Art, there are appointments with national and international exhibitors for Arts, Antiques, …
Where is taking place Art Cologne?
Art Cologne takes place in Cologne, Germany and is held at Messe Cologne Center
[/td_block_text_with_title][vc_row_inner][vc_column_inner][td_block_ad_box spot_img_horiz="content-horiz-center" media_size_image_height="37″ media_size_image_width="300″ spot_img_all="35702″ spot_url="https://bhowco.de/advertise-on-bhowco/" spot_url_window="yes" tdc_css="eyJhbGwiOnsicGFkZGluZy1ib3R0b20iOiIxMCIsImRpc3BsYXkiOiIifX0="][td_block_19 custom_title="Art Cologne Featured Exhibitors " limit="6″ category_id="9579″ header_color="#dd3333″][/vc_column_inner][/vc_row_inner][vc_row_inner][vc_column_inner][tdm_block_text_image title_text="R2VybWFueSUyMEIyQg==" title_tag="h3″ title_size="tdm-title-md" description="VGhlJTIwZmlyc3QlMjBHZXJtYW55JTIwQjJCJTIwbWFya2V0cGxhY2UlMjBmb3IlMjBJbnRlcm5hdGlvbmFsJTIwRXhoaWJpdG9ycyUyMGluJTIwR2VybWFuJTIwdHJhZGUlMjBmYWlycy4lMjBBZGQlMjB5b3VyJTIwbGlzdGluZyUyMCUyMGZvciUyMGZyZWUuJTIw" button_text="Add listing" button_tdicon="tdc-font-fa tdc-font-fa-chevron-right" button_size="tdm-btn-lg" image="37563″ content_align_vertical="content-vert-center" tds_title="tds_title3″ tdc_css="eyJhbGwiOnsicGFkZGluZy1yaWdodCI6IjEwIiwicGFkZGluZy1sZWZ0IjoiMTAiLCJzaGFkb3ctc2l6ZSI6IjYiLCJzaGFkb3ctb2Zmc2V0LWgiOiI0Iiwic2hhZG93LW9mZnNldC12IjoiNCIsImJhY2tncm91bmQtY29sb3IiOiIjMjMyZDM1IiwiZGlzcGxheSI6IiJ9fQ==" description_color="#ffffff" button_open_in_new_window="yes" tds_button="tds_button8″ tds_button8-background_color="eyJ0eXBlIjoiZ3JhZGllbnQiLCJjb2xvcjEiOiIjZWEwMDAwIiwiY29sb3IyIjoiI2Y5MDAwMCIsIm1peGVkQ29sb3JzIjpbXSwiZGVncmVlIjoiLTYwIiwiY3NzIjoiYmFja2dyb3VuZDogLXdlYmtpdC1saW5lYXItZ3JhZGllbnQoLTYwZGVnLCNmOTAwMDAsI2VhMDAwMCk7YmFja2dyb3VuZDogbGluZWFyLWdyYWRpZW50KC02MGRlZywjZjkwMDAwLCNlYTAwMDApOyIsImNzc1BhcmFtcyI6Ii02MGRlZywjZjkwMDAwLCNlYTAwMDAifQ==" media_size_image_height="212″ media_size_image_width="300″ tds_title3-subtitle_text="Int. Exhibitors in German trade shows" tds_title3-line_width="165″ tds_title3-subtitle_color="#dd3333″ tds_title3-title_color="eyJ0eXBlIjoiZ3JhZGllbnQiLCJjb2xvcjEiOiIjZjRhNTFkIiwiY29sb3IyIjoiI2VmZWZlZiIsIm1peGVkQ29sb3JzIjpbXSwiZGVncmVlIjoiIiwiY3NzIjoiYmFja2dyb3VuZDogLXdlYmtpdC1saW5lYXItZ3JhZGllbnQoMGRlZywjZWZlZmVmLCNmNGE1MWQpO2JhY2tncm91bmQ6IGxpbmVhci1ncmFkaWVudCgwZGVnLCNlZmVmZWYsI2Y0YTUxZCk7IiwiY3NzUGFyYW1zIjoiMGRlZywjZWZlZmVmLCNmNGE1MWQifQ==" button_url="https://bhowco.de/add-directory-listing/" tds_button8-background_hover_color="#104b77″][/vc_column_inner][/vc_row_inner][vc_row_inner][vc_column_inner][/vc_column_inner][/vc_row_inner][vc_row_inner][vc_column_inner][td_block_video_embed video_url="https://youtu.be/qQsiifYhOAQ"][/vc_column_inner][/vc_row_inner][tdb_single_post_share][/vc_column][vc_column width="1/3″][td_block_text_with_title custom_title="Advance search" block_template_id="td_block_template_8″ header_text_color="#dd3333″]
[/td_block_text_with_title][td_block_ad_box spot_img_horiz="content-horiz-center" media_size_image_height="250″ media_size_image_width="300″ spot_img_all="35700″ tdc_css="eyJhbGwiOnsibWFyZ2luLXRvcCI6Ii0xNSIsInBhZGRpbmctdG9wIjoiMjAiLCJwYWRkaW5nLWJvdHRvbSI6IjIwIiwic2hhZG93LXNpemUiOiI2Iiwic2hhZG93LW9mZnNldC1oIjoiNCIsInNoYWRvdy1vZmZzZXQtdiI6IjQiLCJkaXNwbGF5IjoiIn19″][vc_empty_space][vc_row_inner][vc_column_inner][td_block_weather tdc_css="eyJhbGwiOnsicGFkZGluZy1sZWZ0IjoiNSIsInNoYWRvdy1zaXplIjoiNyIsInNoYWRvdy1vZmZzZXQtaCI6IjQiLCJzaGFkb3ctb2Zmc2V0LXYiOiI1IiwiYmFja2dyb3VuZC1jb2xvciI6IiMxZTczYmUiLCJkaXNwbGF5IjoiIn19″ custom_title="Cologne Weather" w_key="81be1bb57dd6cca35a188b102bea2ec6″ w_location="Cologne" header_color="#dd3333″ city_color="#ffffff" condition_color="#eff7f5″ frcst_temp_color="#dd8604″ temp_color="#dd9933″ frcst_day_color="#ffffff" sep_color="#232d35″ block_template_id="td_block_template_8″ header_text_color="#232d35″ border_color="#dd3333″][/vc_column_inner][/vc_row_inner][td_block_text_with_title]
[waiting name="Art Cologne 2022″]
[/td_block_text_with_title][vc_row_inner][vc_column_inner][td_block_text_with_title header_color="#dd3333″ tdc_css="eyJhbGwiOnsibWFyZ2luLXRvcCI6Ii0xNSIsInBhZGRpbmctdG9wIjoiMTUiLCJwYWRkaW5nLXJpZ2h0IjoiMTUiLCJwYWRkaW5nLWJvdHRvbSI6IjE1IiwicGFkZGluZy1sZWZ0IjoiMTUiLCJzaGFkb3ctc2l6ZSI6IjYiLCJiYWNrZ3JvdW5kLWNvbG9yIjoiI2RkOTkzMyIsImRpc3BsYXkiOiIifX0=" custom_title="Art Cologne at glance" block_template_id="td_block_template_8″ header_text_color="#dd0000″]
EVENT LOCATION
VENUE
Messe Cologne center
DATE
16.11.2022 – 20.11.2022
Wednesday – Sunday, 5 days
Past editions:

17. – 21. November 2021
11. – 14. April 2019
INTERVAL
annually
FOUNDED IN
1967
ORGANISER
Koelnmesse GmbH
Messeplatz 1
50679 Cologne
Germany
Tel: +49 221 821-0
Fax: +49 221 821-2574
Email: info[@]koelnmesse.de
URL:  http://www.koelnmesse.de
PROJECT TEAM
Phone: +49 221 821-2396
Fax: +49 221 821-3734
Email: artcologne[@]koelmesse.de
Website: http://www.artcologne.de
---
How to get to Art Cologne


On foot:
Cologne Bonn Airport – not advisable
Cologne Central Station – 30 mins via Hohenzollernbrücke
By car:
Cologne Bonn Airport – 20 mins via A559 and Östliche Zubringerstraße/L124
Cologne Central Station – 10 mins via Auenweg
By public transport:
Cologne Bonn Airport – 30 mins via S19 transport
Cologne Central Station – 10 mins via S-Bahn S6/12/9
[/td_block_text_with_title][td_flex_block_1 modules_on_row="" hide_audio="yes" image_size="td_150x0″ image_height="100″ image_width="30″ image_floated="float_left" image_radius="100″ meta_padding="0 0 0 15px" art_title="8px 0 0 0″ modules_category="above" show_author="none" show_excerpt="none" show_btn="none" show_com="none" block_template_id="" header_color="#dd3333″ category_id="9578″ custom_title="Art Cologne Exhibitor list"][/vc_column_inner][/vc_row_inner][vc_row_inner][vc_column_inner][tdm_block_image_info_box box_style="style-2″ box_image="https://bhowco.de/wp-content/plugins/td-composer/assets/images/placeholders/thumb_01.jpg" box_title="Branding on German trade fairs Portal" box_description="V2UlMjBhcmUlMjBoZXJlJTIwdG8lMjBoZWxwJTIweW91JTIwZ3JvdyUyMHVwJTIweW91ciUyMGJyYW5kJTIwb24lMjBHZXJtYW4lMjB0cmFkZSUyMGZhaXJzJTIwcG9ydGFsLiUyMFdlJTIwc3VwcG9ydCUyMGFsbCUyMEludGVybmF0aW9uYWwlMjBFeGhpYml0b3JzJTIwaW4lMjBHZXJtYW4lMjB0cmFkZSUyMHNob3dzLg==" box_overlay="eyJ0eXBlIjoiZ3JhZGllbnQiLCJjb2xvcjEiOiJyZ2JhKDMwLDExNSwxOTAsMC43KSIsImNvbG9yMiI6InJnYmEoMCwxOSwzOCwwLjgpIiwibWl4ZWRDb2xvcnMiOltdLCJkZWdyZWUiOiIzMCIsImNzcyI6ImJhY2tncm91bmQ6IC13ZWJraXQtbGluZWFyLWdyYWRpZW50KDMwZGVnLHJnYmEoMCwxOSwzOCwwLjgpLHJnYmEoMzAsMTE1LDE5MCwwLjcpKTtiYWNrZ3JvdW5kOiBsaW5lYXItZ3JhZGllbnQoMzBkZWcscmdiYSgwLDE5LDM4LDAuOCkscmdiYSgzMCwxMTUsMTkwLDAuNykpOyIsImNzc1BhcmFtcyI6IjMwZGVnLHJnYmEoMCwxOSwzOCwwLjgpLHJnYmEoMzAsMTE1LDE5MCwwLjcpIn0=" tds_button="tds_button3″ button_size="tdm-btn-md" button_text="LEARN MORE" button_icon_size="18″ button_tdicon="tdc-font-fa tdc-font-fa-graduation-cap" button_url="https://bhowco.de/about-bhowco"][/vc_column_inner][/vc_row_inner][/vc_column][/vc_row][/tdc_zone]