[tdc_zone type="tdc_content"][vc_row flex_layout="row"][vc_column width="2/3″][tdm_block_title_over_image title_size="tdm-title-md" open_in_new_window="yes" image_alignment="center" media_size_image_height="122″ media_size_image_width="300″ block_height="280″ tdc_css="eyJhbGwiOnsic2hhZG93LXNpemUiOiI2Iiwic2hhZG93LW9mZnNldC1oIjoiNCIsInNoYWRvdy1vZmZzZXQtdiI6IjQiLCJkaXNwbGF5IjoiIn19″ image="37362″][tdb_single_post_share][td_block_ad_box spot_img_horiz="content-horiz-center" media_size_image_height="37″ media_size_image_width="300″ spot_img_all="35702″ spot_url="https://bhowco.de/advertise-on-bhowco/" spot_url_window="yes" tdc_css="eyJhbGwiOnsicGFkZGluZy1ib3R0b20iOiIxMCIsImRpc3BsYXkiOiIifX0="][tdm_block_column_title title_text="aCUyQmglMjBDb2xvZ25l" title_tag="h2″ title_size="tdm-title-md" tds_title="tds_title3″ tds_title3-title_color="#dd3333″ tds_title3-subtitle_text="International Trade Fair for Creative Handicraft + Hobby Supplies" tds_title3-line_width="300″ tds_title3-subtitle_space="10″ tds_title3-f_subtitle_font_style="normal" tds_title3-f_subtitle_font_weight="400″ tds_title3-f_subtitle_font_transform="none" tds_title3-subtitle_color="#000000″ tds_title3-line_color="eyJ0eXBlIjoiZ3JhZGllbnQiLCJjb2xvcjEiOiIjMjMyZDM1IiwiY29sb3IyIjoiIzIzMmQzNSIsIm1peGVkQ29sb3JzIjpbXSwiZGVncmVlIjoiLTkwIiwiY3NzIjoiYmFja2dyb3VuZC1jb2xvcjogIzIzMmQzNTsiLCJjc3NQYXJhbXMiOiIwZGVnLCMyMzJkMzUsIzIzMmQzNSJ9″ tdc_css="eyJhbGwiOnsiZGlzcGxheSI6IiJ9fQ==" tds_title3-line_space="15″][td_block_text_with_title custom_title="h+h Cologne trade show" tdc_css="eyJhbGwiOnsicGFkZGluZy10b3AiOiIxNSIsInBhZGRpbmctcmlnaHQiOiIxNSIsInBhZGRpbmctYm90dG9tIjoiMTUiLCJwYWRkaW5nLWxlZnQiOiIxNSIsInNoYWRvdy1zaXplIjoiNiIsInNoYWRvdy1vZmZzZXQtaCI6IjQiLCJzaGFkb3ctb2Zmc2V0LXYiOiI0IiwiYmFja2dyb3VuZC1jb2xvciI6IiNlZmVmZWYiLCJkaXNwbGF5IjoiIn19″ block_template_id="td_block_template_8″]
h+h Cologne – International Trade Fair for Creative Handicraft + Hobby Supplies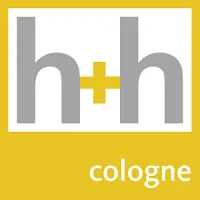 Every March, Messe Cologne is the home of the world's biggest trade fair for creative handicraft and hobby supplies.
Messe h+h cologne founded in 2011, provide you with best ideas for todays' lifestyle.
As the DIY in the handicraft sector is booming these days, here is the ideal platform for creating your own style.
The trade fair Handwork & Hobby in Cologne is an international trade fair for handwork + hobbies.
More than 400 national and international exhibitors present current collections, trends and services related to knitting, crocheting, sewing, embroidery and handicrafts as well as corresponding accessories at the Handwork & Hobby Messe Köln.
The specialist trade can expect the latest trends, wool, yarn, fabric and accessories collections for spring/summer and autumn/winter, as well as the latest machines, handicraft tools, accessories, creations and techniques as well as fascinating creative ideas.
In addition to the exhibition area, the Handwork & Hobby Köln Messe also offers a target group-oriented event program.
High-calibre speakers will pick up on the trending topics in the industry and proven experts will present information and strategies tailored to the needs of retail.
The offer is also supplemented by a target group-oriented workshop program and numerous special activities by artists and various institutions.
h+h Cologne and Covid-19
The event will take place as a live exhibition and will feature strict Covid-19 prevention measures, including the latest entry regulations.
Among the safety measures that will be put in place are social distancing, mandatory mask wear, and pre-registration. Between participants, a social distance of 1.5 meters must be maintained.
They must also complete a registration form ahead of time and provide complete contact information. The contact form must contain full names, phone numbers, and email addresses.
In indoor areas, apart from exhibition stands, attendees must wear masks. The 2022 edition will take place between 18.03.2022 and 20.03.2022 at the Messe Cologne in Munich, Germany.
---
Industry sector
Textiles (Clothing and Home Textiles, Technical Textiles), Leisure, Hobby, DIY
---
Main product group
Accessories, iron-on patterns, fittings, picture frames, decorative items, hand tools, home textiles, buttons, haberdashery, shop fitting, sewing machines, sequins, beads, quilting, patchwork, scissors, sewing patterns, canvas, yarns, knitting machines, tapestry, carpet yarns, carpet knotting frames, textile design, packaging, Weaving yarns, looms, instruction books, handicraft sets, batik, basic handicraft equipment, paints, felts, fixatives, adhesives, applicators, rubber stamps, candles, artificial flowers, decorative arts material, leather material, modeling clay, stencils, paper material, brushes, porcelain, ceramics, dolls, miniatures, DIY jewelry, silk painting, fabric prints, fabrics
---
BHowCo is a well-known Digital marketing for German trade fairs.
You can add your listing for free in our International Germany B2B portal .
Connect to the Exhibitors of this trade show (B2B)
[/td_block_text_with_title][td_block_text_with_title custom_title="FAQ" block_template_id="td_block_template_8″ header_text_color="#dd3333″]
When is taking place h+h Cologne?
H+H Cologne is taking place from 18 March 2022 to 20 March 2022. H+H Cologne is a trade show annual held in Cologne. Usually in the month of March.
What is exhibited at h+h Cologne?
In H+H Cologne there are appointments with national and international exhibitors Handicrafts, Hobby, Textiles, Craft,…
Where is taking place h+h Cologne?
H+H Cologne takes place in Cologne, Germany and is held at Koeln Messe on the street Koelnmesse GmbH Messeplatz 1 in city.
[/td_block_text_with_title][vc_row_inner][vc_column_inner][td_block_ad_box spot_img_horiz="content-horiz-center" media_size_image_height="37″ media_size_image_width="300″ spot_img_all="35702″ spot_url="https://bhowco.de/advertise-on-bhowco/" spot_url_window="yes" tdc_css="eyJhbGwiOnsicGFkZGluZy1ib3R0b20iOiIxMCIsImRpc3BsYXkiOiIifX0="][td_block_19 custom_title="h+h Cologne Featured Exhibitors " limit="6″ category_id="8665″ header_color="#dd3333″][/vc_column_inner][/vc_row_inner][vc_row_inner][vc_column_inner][tdm_block_text_image title_text="R2VybWFueSUyMEIyQg==" title_tag="h3″ title_size="tdm-title-md" description="VGhlJTIwZmlyc3QlMjBHZXJtYW55JTIwQjJCJTIwbWFya2V0cGxhY2UlMjBmb3IlMjBJbnRlcm5hdGlvbmFsJTIwRXhoaWJpdG9ycyUyMGluJTIwR2VybWFuJTIwdHJhZGUlMjBmYWlycy4lMjBBZGQlMjB5b3VyJTIwbGlzdGluZyUyMCUyMGZvciUyMGZyZWUuJTIw" button_text="Add listing" button_tdicon="tdc-font-fa tdc-font-fa-chevron-right" button_size="tdm-btn-lg" image="37563″ content_align_vertical="content-vert-center" tds_title="tds_title3″ tdc_css="eyJhbGwiOnsicGFkZGluZy1yaWdodCI6IjEwIiwicGFkZGluZy1sZWZ0IjoiMTAiLCJzaGFkb3ctc2l6ZSI6IjYiLCJzaGFkb3ctb2Zmc2V0LWgiOiI0Iiwic2hhZG93LW9mZnNldC12IjoiNCIsImJhY2tncm91bmQtY29sb3IiOiIjMjMyZDM1IiwiZGlzcGxheSI6IiJ9fQ==" description_color="#ffffff" button_open_in_new_window="yes" tds_button="tds_button8″ tds_button8-background_color="eyJ0eXBlIjoiZ3JhZGllbnQiLCJjb2xvcjEiOiIjZWEwMDAwIiwiY29sb3IyIjoiI2Y5MDAwMCIsIm1peGVkQ29sb3JzIjpbXSwiZGVncmVlIjoiLTYwIiwiY3NzIjoiYmFja2dyb3VuZDogLXdlYmtpdC1saW5lYXItZ3JhZGllbnQoLTYwZGVnLCNmOTAwMDAsI2VhMDAwMCk7YmFja2dyb3VuZDogbGluZWFyLWdyYWRpZW50KC02MGRlZywjZjkwMDAwLCNlYTAwMDApOyIsImNzc1BhcmFtcyI6Ii02MGRlZywjZjkwMDAwLCNlYTAwMDAifQ==" media_size_image_height="212″ media_size_image_width="300″ tds_title3-subtitle_text="Int. Exhibitors in German trade shows" tds_title3-line_width="165″ tds_title3-subtitle_color="#dd3333″ tds_title3-title_color="eyJ0eXBlIjoiZ3JhZGllbnQiLCJjb2xvcjEiOiIjZjRhNTFkIiwiY29sb3IyIjoiI2VmZWZlZiIsIm1peGVkQ29sb3JzIjpbXSwiZGVncmVlIjoiIiwiY3NzIjoiYmFja2dyb3VuZDogLXdlYmtpdC1saW5lYXItZ3JhZGllbnQoMGRlZywjZWZlZmVmLCNmNGE1MWQpO2JhY2tncm91bmQ6IGxpbmVhci1ncmFkaWVudCgwZGVnLCNlZmVmZWYsI2Y0YTUxZCk7IiwiY3NzUGFyYW1zIjoiMGRlZywjZWZlZmVmLCNmNGE1MWQifQ==" button_url="https://bhowco.de/add-directory-listing/" tds_button8-background_hover_color="#104b77″][/vc_column_inner][/vc_row_inner][vc_row_inner][vc_column_inner][/vc_column_inner][/vc_row_inner][vc_row_inner][vc_column_inner][td_block_video_embed video_url="https://youtu.be/cy2dA5uuVQc" tdc_css="eyJhbGwiOnsic2hhZG93LXNpemUiOiI2Iiwic2hhZG93LW9mZnNldC1oIjoiNCIsInNoYWRvdy1vZmZzZXQtdiI6IjQiLCJjb250ZW50LWgtYWxpZ24iOiJjb250ZW50LWhvcml6LWNlbnRlciIsImRpc3BsYXkiOiIifX0="][/vc_column_inner][/vc_row_inner][tdb_single_post_share][/vc_column][vc_column width="1/3″][tdb_search_form tdc_css="eyJhbGwiOnsic2hhZG93LXNpemUiOiI2IiwiZGlzcGxheSI6IiJ9fQ==" btn_bg="#144f82″ btn_icon_pos="" btn_text="Search " btn_tdicon="tdc-font-fa tdc-font-fa-forward" btn_icon_space="5″ input_placeholder="Search BHowCo"][td_block_ad_box spot_img_horiz="content-horiz-center" media_size_image_height="250″ media_size_image_width="300″ spot_img_all="35700″ tdc_css="eyJhbGwiOnsibWFyZ2luLXRvcCI6Ii0xNSIsInBhZGRpbmctYm90dG9tIjoiMjAiLCJzaGFkb3ctc2l6ZSI6IjYiLCJzaGFkb3ctb2Zmc2V0LWgiOiI0Iiwic2hhZG93LW9mZnNldC12IjoiNCIsImRpc3BsYXkiOiIifX0="][vc_empty_space][vc_row_inner][vc_column_inner][td_block_weather tdc_css="eyJhbGwiOnsicGFkZGluZy1sZWZ0IjoiNSIsInNoYWRvdy1zaXplIjoiNyIsInNoYWRvdy1vZmZzZXQtaCI6IjQiLCJzaGFkb3ctb2Zmc2V0LXYiOiI1IiwiYmFja2dyb3VuZC1jb2xvciI6IiMxZTczYmUiLCJkaXNwbGF5IjoiIn19″ custom_title="Cologne Weather" w_key="81be1bb57dd6cca35a188b102bea2ec6″ w_location="Cologne" header_color="#dd3333″ city_color="#ffffff" condition_color="#eff7f5″ frcst_temp_color="#dd8604″ temp_color="#dd9933″ frcst_day_color="#ffffff" sep_color="#232d35″ block_template_id="td_block_template_8″ header_text_color="#232d35″ border_color="#dd3333″][/vc_column_inner][/vc_row_inner][vc_row_inner][vc_column_inner][td_block_text_with_title custom_title="h+h Cologne trade show" header_color="#dd3333″ tdc_css="eyJhbGwiOnsicGFkZGluZy10b3AiOiIxNSIsInBhZGRpbmctcmlnaHQiOiIxNSIsInBhZGRpbmctYm90dG9tIjoiMTUiLCJwYWRkaW5nLWxlZnQiOiIxNSIsInNoYWRvdy1zaXplIjoiNiIsImJhY2tncm91bmQtY29sb3IiOiIjZGQ5OTMzIiwiZGlzcGxheSI6IiJ9fQ=="]
EVENT LOCATION
VENUE
Messe Cologne Center
DATE
18.03.-20.03.2022
March. 2023 [Cologne]
INTERVAL
annually
FOUNDED IN
2011
ORGANISER
Koelnmesse GmbH
Messeplatz 1
50679 Cologne
Germany
Phone: +49 221 821-0
Fax: +49 221 821-2574
Email: info[@]koelnmesse.de
Website: http://www.koelnmesse.de
PROJECT TEAM
Phone: +49 221 821-3206
Fax: +49 221 821-3003
Email: hh-cologne[@]koelnmesse.de
Website: http://www.hh-cologne.de
---
How to get to h+h Cologne

On foot:
Cologne Bonn Airport – not advisable
Cologne Central Station – 30 mins via Hohenzollernbrücke
By car:
Cologne Bonn Airport – 20 mins via A559 and Östliche Zubringerstraße/L124
Cologne Central Station – 10 mins via Auenweg
By public transport:
Cologne Bonn Airport – 30 mins via S19 transport
Cologne Central Station – 10 mins via S-Bahn S6/12/9
[/td_block_text_with_title][td_flex_block_1 modules_on_row="" hide_audio="yes" image_size="td_150x0″ image_height="100″ image_width="30″ image_floated="float_left" image_radius="100″ meta_padding="0 0 0 15px" art_title="8px 0 0 0″ modules_category="above" show_author="none" show_excerpt="none" show_btn="none" show_com="none" block_template_id="" header_color="#dd3333″ category_id="8664″ custom_title="h+h Cologne Exhibitor list"][/vc_column_inner][/vc_row_inner][vc_row_inner][vc_column_inner][tdm_block_image_info_box box_style="style-2″ box_image="https://bhowco.de/wp-content/plugins/td-composer/assets/images/placeholders/thumb_01.jpg" box_title="Branding on German trade fairs Portal" box_description="V2UlMjBhcmUlMjBoZXJlJTIwdG8lMjBoZWxwJTIweW91JTIwZ3JvdyUyMHVwJTIweW91ciUyMGJyYW5kJTIwb24lMjBHZXJtYW4lMjB0cmFkZSUyMGZhaXJzJTIwcG9ydGFsLiUyMFdlJTIwc3VwcG9ydCUyMGFsbCUyMEludGVybmF0aW9uYWwlMjBFeGhpYml0b3JzJTIwaW4lMjBHZXJtYW4lMjB0cmFkZSUyMHNob3dzLg==" box_overlay="eyJ0eXBlIjoiZ3JhZGllbnQiLCJjb2xvcjEiOiJyZ2JhKDMwLDExNSwxOTAsMC43KSIsImNvbG9yMiI6InJnYmEoMCwxOSwzOCwwLjgpIiwibWl4ZWRDb2xvcnMiOltdLCJkZWdyZWUiOiIzMCIsImNzcyI6ImJhY2tncm91bmQ6IC13ZWJraXQtbGluZWFyLWdyYWRpZW50KDMwZGVnLHJnYmEoMCwxOSwzOCwwLjgpLHJnYmEoMzAsMTE1LDE5MCwwLjcpKTtiYWNrZ3JvdW5kOiBsaW5lYXItZ3JhZGllbnQoMzBkZWcscmdiYSgwLDE5LDM4LDAuOCkscmdiYSgzMCwxMTUsMTkwLDAuNykpOyIsImNzc1BhcmFtcyI6IjMwZGVnLHJnYmEoMCwxOSwzOCwwLjgpLHJnYmEoMzAsMTE1LDE5MCwwLjcpIn0=" tds_button="tds_button3″ button_size="tdm-btn-md" button_text="LEARN MORE" button_icon_size="18″ button_tdicon="tdc-font-fa tdc-font-fa-graduation-cap" button_url="https://bhowco.de/about-bhowco"][/vc_column_inner][/vc_row_inner][/vc_column][/vc_row][/tdc_zone]