Essen Motor Show Essen
International fair for tuning, motor sports, classic cars and motorcycles
Essen Motor Show trade fair
Essen Motor Show – International fair for tuning, motor sports, classic cars and motorcycles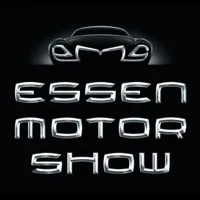 The ESSEN MOTOR SHOW trade fair, EMS for short, is Europe's largest and most important performance show for tuning, motor sports, sporty production vehicles, classic cars and motorcycles.
Every year around 500 exhibitors present their automotive dream range at the EMS to car fans who value the temperament, power and individuality of their vehicles.
The range of products and services at the EMS Auto Show covers a spectrum that is unique in Europe with the five emotional theme sectors of tuning, motorsport, sporty production automobiles, classic cars and motorcycles.
At the same time, this only major motorsport fair is the most important meeting place for the racing scene and its fans.
A huge show program with a show, party, dedicated motorsports area and the motorsports arena for live driving demonstrations are among the key factors at the EMS tuning trade fair, along with tuning and motorsports.
And that's not all: classic car fans experience the fascination of classic vehicles in the Classic & Prestige Salon.
Exquisite automobiles are for sale there in a relaxed and stylish atmosphere.
In addition, the tuningXperience of the ESSEN MOTOR SHOW (EMS) with privately tuned vehicles has developed from an insider tip to a scene blockbuster.
SPORTY SERIES VEHICLES
Those who want to have their gas foot in touch with the latest trends come to the Essen Motor Show.
Hardly an industry is currently developing as fast as the automobile industry, and the trade exhibition in Essen is an ideal platform in order to present new products and innovations to a most welcoming public.
Therefore, our exhibitors are also increasingly presenting their sports series cars in Essen.
TUNING & LIFESTYLE
When it comes to tuning, there is no way to get around the EMS.
The EMS not only represents the finale of a motorsport season, it is also the starting gun for the tuners who stock up with new parts in Essen.
MOTORSPORTS
Absolute control over power and dynamics – the appeal of motorsport lies in the mastery of almost indomitable power.
When the steering wheel vibrates promisingly in your hands and the engine roars challengingly at the touch of the accelerator pedal – that is the fascination of motorsport.
CLASSIC CARS
The passion for Classic Cars can be compared with the love for a good wine.
Like them Classic Cars are an expression of taste and style;
but they are likewise investment property and collectors' items.
And just like with good wines there are also real connoisseurs in the modern classic and antique car segments.
Essen Motor Show and Covid-19
The event will take place as a live exhibition and will feature strict Covid-19 prevention measures, including the latest entry regulations.
Among the safety measures that will be put in place are social distancing, mandatory mask wear, and pre-registration.
Between participants, a social distance of 1.5 meters must be maintained.
They must also complete a registration form ahead of time and provide complete contact information.
The contact form must contain full names, phone numbers, and email addresses.
In indoor areas, apart from exhibition stands, attendees must wear masks.
The Essen Motor Show will take place on 10 days from Friday, 02. December to Sunday, 11. December 2022 in Essen.
Participants can expect strict COVID-19 safety measures to be installed at the venue.
Latest information about Covid-19 & Health policy in Messe Essen center
---
Industry sector
Vehicles (Cars, Commercial Vehicles, Motorcycles, Caravans, Parts and Accessories)
---
Main product group
Cars, Car Equipment, Car Accessories, Car Tuning, Old timer, Accessories, Services
---
BHowCo is a well-known Digital marketing for German trade fairs.
You can add your listing for free in our International Germany B2B portal .
Connect to the Exhibitors of this trade show (B2B)
FAQ - Frequently Asked Question
When is taking place Essen Motor Show?
The Essen Motor Show will take place on 10 days from Friday, 02. December to Sunday, 11. December 2022 in Essen. It is usually in the month of December. annually 
What is exhibited at Essen Motor Show?
At EMS – The performance festival for performance series vehicles, tuning, motorsports and classic cars, there are appointments with national and international exhibitors for Vehicles (Cars, Commercial Vehicles, Motorcycles, Caravans, Parts and Accessories), …
Where is taking place Essen Motor Show?
EMS takes place in Essen, Germany and is held at Messe Essen Center
Germany B2B
Int. Exhibitors in German trade shows
The first Germany B2B marketplace for International Exhibitors in German trade fairs. Add your listing for free.
Essen Motor Show at glance
EVENT LOCATION
VENUE
Messe Essen center
DATE
02.12.2022 – 11.12.2022
Friday – Sunday, 10 days
Past editions:

26 Nov. – 05 Dec. 2021
29 Nov. – 08 Dec. 2019

500 exhibitors
360000 visitors
INTERVAL
annually
FOUNDED IN
1968
ORGANISER
Messe Essen GmbH
Messeplatz 1
45131 Essen
Germany
Tel: +49 201 7244-0
Fax: +49 201 7244-248
Email: info[@]messe-essen.de
URL:  http://www.messe-essen.de
PROJECT TEAM
Phone: +49 201 7244-643
Fax: +49 201 7244-513
Email: motorshow[@]messe-essen.de
Website: http://www.essen-motorshow.de
---
How to get to Essen Motor Show

On foot:
from HBF 35 min walking distance (2.6km)
from Essen/Mülheim Airport – 1h10 min walk (5.3km)
By car:
from HBF – 6 min ride (2.8km)
from Essen/Mülheim Airport – 8-10 min drive (6.5km)
By public transport:
From HBF it is only 6 min ride with U11
from Essen/Mülheim Airport – there is no direct transportation
(alternatively you can walk ~30 min to Essen Abzweig Flughafen Stop and take Bus 142 for 9 stops, which will take you ~45 min total)
Essen Motor Show Exhibitor list