[tdc_zone type="tdc_content"][vc_row flex_layout="row"][vc_column width="2/3″][tdm_block_title_over_image title_size="tdm-title-md" open_in_new_window="yes" image_alignment="center" media_size_image_height="122″ media_size_image_width="300″ block_height="280″ tdc_css="eyJhbGwiOnsic2hhZG93LXNpemUiOiI2Iiwic2hhZG93LW9mZnNldC1oIjoiNCIsInNoYWRvdy1vZmZzZXQtdiI6IjQiLCJkaXNwbGF5IjoiIn19″ image="35296″][tdb_single_post_share][td_block_ad_box spot_img_horiz="content-horiz-center" media_size_image_height="37″ media_size_image_width="300″ spot_img_all="35702″ spot_url="https://bhowco.de/advertise-on-bhowco/" spot_url_window="yes" tdc_css="eyJhbGwiOnsicGFkZGluZy1ib3R0b20iOiIxMCIsImRpc3BsYXkiOiIifX0="][tdm_block_column_title title_text="TXVzaWttZXNzZSUyMEZyYW5rZnVydA==" title_tag="h2″ title_size="tdm-title-md" tds_title="tds_title3″ tds_title3-title_color="#dd3333″ tds_title3-subtitle_text="The international Trade fair for musical instruments and music production" tds_title3-line_width="300″ tds_title3-subtitle_space="10″ tds_title3-f_subtitle_font_style="normal" tds_title3-f_subtitle_font_weight="400″ tds_title3-f_subtitle_font_transform="none" tds_title3-subtitle_color="#000000″ tds_title3-line_color="eyJ0eXBlIjoiZ3JhZGllbnQiLCJjb2xvcjEiOiIjMjMyZDM1IiwiY29sb3IyIjoiIzIzMmQzNSIsIm1peGVkQ29sb3JzIjpbXSwiZGVncmVlIjoiLTkwIiwiY3NzIjoiYmFja2dyb3VuZC1jb2xvcjogIzIzMmQzNTsiLCJjc3NQYXJhbXMiOiIwZGVnLCMyMzJkMzUsIzIzMmQzNSJ9″ tdc_css="eyJhbGwiOnsiZGlzcGxheSI6IiJ9fQ==" tds_title3-line_space="15″][td_block_text_with_title custom_title="Musikmesse trade show" tdc_css="eyJhbGwiOnsicGFkZGluZy10b3AiOiIxNSIsInBhZGRpbmctcmlnaHQiOiIxNSIsInBhZGRpbmctYm90dG9tIjoiMTUiLCJwYWRkaW5nLWxlZnQiOiIxNSIsInNoYWRvdy1zaXplIjoiNiIsInNoYWRvdy1vZmZzZXQtaCI6IjQiLCJzaGFkb3ctb2Zmc2V0LXYiOiI0IiwiYmFja2dyb3VuZC1jb2xvciI6IiNlZmVmZWYiLCJkaXNwbGF5IjoiIn19″]
The Musikmesse in Frankfurt am Main is the international trade fair for musical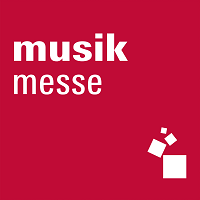 instruments and sheet music, music production and marketing. More than 1,600 national and international exhibitors present their comprehensive range of products and the latest innovations for everything to do with music at Musikmesse Frankfurt. The range includes classical instruments, acoustic or electric guitars and basses, brass and woodwind instruments, percussion and keyboard instruments, electronic equipment, computer hardware and software, DJ equipment and much more. An extensive supporting program with numerous workshops, seminars, autograph sessions and live acts rounds off what the Musikmesse Frankfurt has to offer.
Musikmesse and Covid-19
Prolight + Sound 2022 will run concurrently with Musikmesse 2022. Between April 29th and May 1st, 2022, the fair will be a live event. The event will be held in Frankfurt, Germany. Attendees will be able to conduct business amidst the most up-to-date Covid-19 prevention strategies. Social distancing will be one of the implemented strategies, as will the requirement to wear a mask indoors. Messe Frankfurt will also implement a strict 3G entry policy. Attendees must present negative test results or immunization passports before admission to the venue. They can also opt to present proof of recovery to gain access to the exhibition grounds.
---
Industry sector on Messe Musikmesse
Music (Instruments, Licences), Consumer Electronics, Multimedia
---
Main product group on Messe Musikmesse
Instruments, Musical Instruments, Music Notes, Music Electronics, Software, Computer Hardware, Record Companies, Sound Carriers, Music Publishers, Professional Literature, Gifts, Musical Accessories
---
BHowCo is a well-known Digital marketing for German trade fairs. You can add your listing for free in our International Germany B2B portal . Connect to the Exhibitors of this trade show (B2B) Germany messe award
[/td_block_text_with_title][td_block_text_with_title custom_title="FAQ" block_template_id="td_block_template_8″ header_text_color="#dd3333″]
When does Musikmesse take place?
Musikmesse is taking place from 29 April 2022 to 01 May 2022. Musikmesse is a trade show anual held in Frankfurt. Usually in the month of April.
What is exhibited in Musikmesse?
In Musikmesse there are appointments with national and international exhibitors Television, Music, Consumer electronics, …
Where is taking place Musikmesse?
Musikmesse takes place in Frankfurt, Germany and is held at Messe Frankfurt on the street Ludwig-Erhard-Anlage 1 in city.
[/td_block_text_with_title][vc_row_inner][vc_column_inner][td_block_ad_box spot_img_horiz="content-horiz-center" media_size_image_height="37″ media_size_image_width="300″ spot_img_all="35702″ spot_url="https://bhowco.de/advertise-on-bhowco/" spot_url_window="yes" tdc_css="eyJhbGwiOnsicGFkZGluZy1ib3R0b20iOiIxMCIsImRpc3BsYXkiOiIifX0="][td_block_19 custom_title="Musikmesse Featured Exhibitors " limit="6″ category_id="8585″ header_color="#dd3333″][/vc_column_inner][/vc_row_inner][vc_row_inner][vc_column_inner][tdm_block_text_image title_text="R2VybWFueSUyMEIyQg==" title_tag="h3″ title_size="tdm-title-md" description="VGhlJTIwZmlyc3QlMjBHZXJtYW55JTIwQjJCJTIwbWFya2V0cGxhY2UlMjBmb3IlMjBJbnRlcm5hdGlvbmFsJTIwRXhoaWJpdG9ycyUyMGluJTIwR2VybWFuJTIwdHJhZGUlMjBmYWlycy4lMjBKb2luaW5nJTIwdXMlMjBmb3IlMjBmcmVlLg==" button_text="Learn More" button_tdicon="tdc-font-fa tdc-font-fa-chevron-right" button_size="tdm-btn-lg" image="37563″ content_align_vertical="content-vert-center" tds_title="tds_title3″ tdc_css="eyJhbGwiOnsicGFkZGluZy1yaWdodCI6IjEwIiwicGFkZGluZy1sZWZ0IjoiMTAiLCJzaGFkb3ctc2l6ZSI6IjYiLCJzaGFkb3ctb2Zmc2V0LWgiOiI0Iiwic2hhZG93LW9mZnNldC12IjoiNCIsImJhY2tncm91bmQtY29sb3IiOiIjMjMyZDM1IiwiZGlzcGxheSI6IiJ9fQ==" description_color="#ffffff" button_open_in_new_window="yes" tds_button="tds_button8″ tds_button8-background_color="eyJ0eXBlIjoiZ3JhZGllbnQiLCJjb2xvcjEiOiIjZGQ5OTMzIiwiY29sb3IyIjoiIzRkYjJlYyIsIm1peGVkQ29sb3JzIjpbXSwiZGVncmVlIjoiLTYwIiwiY3NzIjoiYmFja2dyb3VuZDogLXdlYmtpdC1saW5lYXItZ3JhZGllbnQoLTYwZGVnLCM0ZGIyZWMsI2RkOTkzMyk7YmFja2dyb3VuZDogbGluZWFyLWdyYWRpZW50KC02MGRlZywjNGRiMmVjLCNkZDk5MzMpOyIsImNzc1BhcmFtcyI6Ii02MGRlZywjNGRiMmVjLCNkZDk5MzMifQ==" media_size_image_height="212″ media_size_image_width="300″ tds_title3-subtitle_text="Int. Exhibitors in German trade shows" tds_title3-line_width="165″ tds_title3-subtitle_color="#dd3333″ tds_title3-title_color="eyJ0eXBlIjoiZ3JhZGllbnQiLCJjb2xvcjEiOiIjZjRhNTFkIiwiY29sb3IyIjoiI2VmZWZlZiIsIm1peGVkQ29sb3JzIjpbXSwiZGVncmVlIjoiIiwiY3NzIjoiYmFja2dyb3VuZDogLXdlYmtpdC1saW5lYXItZ3JhZGllbnQoMGRlZywjZWZlZmVmLCNmNGE1MWQpO2JhY2tncm91bmQ6IGxpbmVhci1ncmFkaWVudCgwZGVnLCNlZmVmZWYsI2Y0YTUxZCk7IiwiY3NzUGFyYW1zIjoiMGRlZywjZWZlZmVmLCNmNGE1MWQifQ=="][/vc_column_inner][/vc_row_inner][vc_row_inner][vc_column_inner][/vc_column_inner][/vc_row_inner][vc_row_inner][vc_column_inner][td_block_video_embed video_url="https://youtu.be/zi7bGWBI-Jo" tdc_css="eyJhbGwiOnsic2hhZG93LXNpemUiOiI2Iiwic2hhZG93LW9mZnNldC1oIjoiNCIsInNoYWRvdy1vZmZzZXQtdiI6IjQiLCJjb250ZW50LWgtYWxpZ24iOiJjb250ZW50LWhvcml6LWNlbnRlciIsImRpc3BsYXkiOiIifX0="][/vc_column_inner][/vc_row_inner][tdb_single_post_share][/vc_column][vc_column width="1/3″][td_block_ad_box spot_img_horiz="content-horiz-center" media_size_image_height="250″ media_size_image_width="300″ spot_img_all="35700″ tdc_css="eyJhbGwiOnsicGFkZGluZy1ib3R0b20iOiIyMCIsInNoYWRvdy1zaXplIjoiNiIsInNoYWRvdy1vZmZzZXQtaCI6IjQiLCJzaGFkb3ctb2Zmc2V0LXYiOiI0IiwiZGlzcGxheSI6IiJ9fQ=="][vc_empty_space][vc_row_inner][vc_column_inner][td_block_weather tdc_css="eyJhbGwiOnsic2hhZG93LXNpemUiOiI3Iiwic2hhZG93LW9mZnNldC1oIjoiNCIsInNoYWRvdy1vZmZzZXQtdiI6IjUiLCJiYWNrZ3JvdW5kLWNvbG9yIjoiIzFlNzNiZSIsImRpc3BsYXkiOiIifX0=" custom_title="Frankfurt am Main Weather" w_key="81be1bb57dd6cca35a188b102bea2ec6″ w_location="Frankfurt am Main" header_color="#dd3333″ city_color="#ffffff" condition_color="#eff7f5″ frcst_temp_color="#dd8604″ temp_color="#dd9933″ frcst_day_color="#ffffff" sep_color="#eff7f5″][/vc_column_inner][/vc_row_inner][vc_row_inner][vc_column_inner][td_block_text_with_title custom_title="Musikmesse Trade Show" header_color="#dd3333″ tdc_css="eyJhbGwiOnsicGFkZGluZy10b3AiOiIxNSIsInBhZGRpbmctcmlnaHQiOiIxNSIsInBhZGRpbmctYm90dG9tIjoiMTUiLCJwYWRkaW5nLWxlZnQiOiIxNSIsInNoYWRvdy1zaXplIjoiNiIsImJhY2tncm91bmQtY29sb3IiOiIjZGQ5OTMzIiwiZGlzcGxheSI6IiJ9fQ=="]
EVENT LOCATION
VENUE Messe Frankfurt center
DATE 29/04/-01/05/2022
INTERVAL EVERY YEAR
FOUNDED IN 1980
ORGANISER
Messe Frankfurt Exhibition GmbH
Ludwig-Erhard-Anlage 1 60327 Frankfurt on the Main Germany
Tel: +49 69 7575-0
Fax: +49 69 7575-6433
Email: info[@]messefrankfurt.com
URL: http://www.messefrankfurt.com
PROJECT TEAM
Phone: +49 69 7575-6662
Fax: +49 69 7575-6613
Email: musikmesse[@]messefrankfurt.com Website: http://www.musikmesse.com
---
How to get to Musikmesse
On foot:
From Hauptbahnhof – 20 min From Fnakfurt Aiport – 35 min with a bike
By car:
From Frankfurt Main Station – 10 min From Frankfurt Airport – 20 min
By public transport:
From HBF S-Bahns with numbers 3, 4, 5 or 6 will all get you to Messe Frankfurt for 11 min From Frankfurt Airport with ICE, S8 or S9 for 35 min to HBF and then S3, S4, S5 or S6 for 11 min
[/td_block_text_with_title][td_flex_block_1 modules_on_row="" hide_audio="yes" image_size="td_150x0″ image_height="100″ image_width="30″ image_floated="float_left" image_radius="100″ meta_padding="0 0 0 15px" art_title="8px 0 0 0″ modules_category="above" show_author="none" show_excerpt="none" show_btn="none" show_com="none" block_template_id="" header_color="#dd3333″ category_id="8584″ custom_title="Musikmesse Exhibitor List"][/vc_column_inner][/vc_row_inner][vc_row_inner][vc_column_inner][tdm_block_image_info_box box_style="style-2″ box_image="https://bhowco.de/wp-content/plugins/td-composer/assets/images/placeholders/thumb_01.jpg" box_title="Branding on German trade fairs Portal" box_description="V2UlMjBhcmUlMjBoZXJlJTIwdG8lMjBoZWxwJTIweW91JTIwZ3JvdyUyMHVwJTIweW91ciUyMGJyYW5kJTIwb24lMjBHZXJtYW4lMjB0cmFkZSUyMGZhaXJzJTIwcG9ydGFsLiUyMFdlJTIwc3VwcG9ydCUyMGFsbCUyMEludGVybmF0aW9uYWwlMjBFeGhpYml0b3JzJTIwaW4lMjBHZXJtYW4lMjB0cmFkZSUyMHNob3dzLg==" box_overlay="eyJ0eXBlIjoiZ3JhZGllbnQiLCJjb2xvcjEiOiJyZ2JhKDMwLDExNSwxOTAsMC43KSIsImNvbG9yMiI6InJnYmEoMCwxOSwzOCwwLjgpIiwibWl4ZWRDb2xvcnMiOltdLCJkZWdyZWUiOiIzMCIsImNzcyI6ImJhY2tncm91bmQ6IC13ZWJraXQtbGluZWFyLWdyYWRpZW50KDMwZGVnLHJnYmEoMCwxOSwzOCwwLjgpLHJnYmEoMzAsMTE1LDE5MCwwLjcpKTtiYWNrZ3JvdW5kOiBsaW5lYXItZ3JhZGllbnQoMzBkZWcscmdiYSgwLDE5LDM4LDAuOCkscmdiYSgzMCwxMTUsMTkwLDAuNykpOyIsImNzc1BhcmFtcyI6IjMwZGVnLHJnYmEoMCwxOSwzOCwwLjgpLHJnYmEoMzAsMTE1LDE5MCwwLjcpIn0=" tds_button="tds_button3″ button_size="tdm-btn-md" button_text="LEARN MORE" button_icon_size="18″ button_tdicon="tdc-font-fa tdc-font-fa-graduation-cap" button_url="https://bhowco.de/about-bhowco"][/vc_column_inner][/vc_row_inner][/vc_column][/vc_row][/tdc_zone]