[tdc_zone type="tdc_content"][vc_row flex_layout="row"][vc_column width="2/3″][tdm_block_title_over_image title_size="tdm-title-md" open_in_new_window="yes" image_alignment="center" media_size_image_height="122″ media_size_image_width="300″ block_height="280″ tdc_css="eyJhbGwiOnsic2hhZG93LXNpemUiOiI2Iiwic2hhZG93LW9mZnNldC1oIjoiNCIsInNoYWRvdy1vZmZzZXQtdiI6IjQiLCJkaXNwbGF5IjoiIn19″ image="34009″][tdb_single_post_share][td_block_ad_box spot_img_horiz="content-horiz-center" media_size_image_height="37″ media_size_image_width="300″ spot_img_all="35702″ spot_url="https://bhowco.de/advertise-on-bhowco/" spot_url_window="yes" tdc_css="eyJhbGwiOnsicGFkZGluZy1ib3R0b20iOiIxMCIsImRpc3BsYXkiOiIifX0="][tdm_block_column_title title_text="QUVSTyUyMEZyaWVkcmljaHNoYWZlbg==" title_tag="h2″ title_size="tdm-title-md" tds_title="tds_title3″ tds_title3-title_color="#dd3333″ tds_title3-subtitle_text="International Trade Show for General Aviation" tds_title3-line_width="300″ tds_title3-subtitle_space="10″ tds_title3-f_subtitle_font_style="normal" tds_title3-f_subtitle_font_weight="400″ tds_title3-f_subtitle_font_transform="none" tds_title3-subtitle_color="#000000″ tds_title3-line_color="eyJ0eXBlIjoiZ3JhZGllbnQiLCJjb2xvcjEiOiIjMjMyZDM1IiwiY29sb3IyIjoiIzIzMmQzNSIsIm1peGVkQ29sb3JzIjpbXSwiZGVncmVlIjoiLTkwIiwiY3NzIjoiYmFja2dyb3VuZC1jb2xvcjogIzIzMmQzNTsiLCJjc3NQYXJhbXMiOiIwZGVnLCMyMzJkMzUsIzIzMmQzNSJ9″ tdc_css="eyJhbGwiOnsiZGlzcGxheSI6IiJ9fQ==" tds_title3-line_space="15″][td_block_text_with_title custom_title="AERO Friedrichshafen trade show" tdc_css="eyJhbGwiOnsicGFkZGluZy10b3AiOiIxNSIsInBhZGRpbmctcmlnaHQiOiIxNSIsInBhZGRpbmctYm90dG9tIjoiMTUiLCJwYWRkaW5nLWxlZnQiOiIxNSIsInNoYWRvdy1zaXplIjoiNiIsInNoYWRvdy1vZmZzZXQtaCI6IjQiLCJzaGFkb3ctb2Zmc2V0LXYiOiI0IiwiYmFja2dyb3VuZC1jb2xvciI6IiNlZmVmZWYiLCJkaXNwbGF5IjoiIn19″ block_template_id="td_block_template_8″]
AERO Friedrichshafen – International Trade Show for General Aviation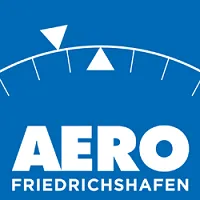 The AERO Friedrichshafen trade fair is the international trade fair for general aviation.
More than 600 international exhibitors present the complete spectrum of general aviation at the AERO Messe Friedrichshafen.
From skydiving and hang-gliding, to ultralight aircraft, gliders and motor gliders, single and twin-engine aircraft to business jets, everything is represented at the Friedrichshafen Air Show.
The supporting program of the AERO Friedrichshafen Messe includes the AERO Conferences, at which current topics and developments are presented and discussed in a short, concise form by top-class speakers, customer demo flights, and a model air show.
The world's leading trade show for general aviation would have celebrated its 28th anniversary in year 2020.
Due to the requirements and impacts of the COVID-19 worldwide pandemic AERO Friedrichshafen was forced to postpone the trade show to year 2021.
In year 2021 the 29th edition of trade show will take place.
AERO Friedrichshafen first began with some exhibitors from the aviation sector who presented gliders and motor gliders as part of the motorsports exhibition.
Numerous exhibitors kept faith to the trade show right from the start, many joined the venue in the course of time and all of them contributed significantly to the AERO Friedrichshafen success.
In 2002, Messe Friedrichshafen moved to its new facilities, right next to the airport, giving a strong boost to AERO's continued growth and development into the world's leading trade show regarding innovations for general aviation.
AERO and Covid-19
The event will take place as a live exhibition and will feature strict Covid-19 prevention measures, including the latest entry regulations.
Among the safety measures that will be put in place are social distancing, mandatory mask wear, and pre-registration. Between participants, a social distance of 1.5 meters must be maintained.
They must also complete a registration form ahead of time and provide complete contact information. The contact form must contain full names, phone numbers, and email addresses.
In indoor areas, apart from exhibition stands, attendees must wear masks.
The AERO will take place on 4 days from Wednesday, 27. April to Saturday, 30. April 2022 in Friedrichshafen.
Participants can expect strict COVID-19 safety measures to be installed at the venue.
Latest information about Covid-19 & Health policy in Messe Friedrichshafen center
---
Industry sector
Aerospace, Airport Construction
---
Main product group
Aircraft, Private aircrafts, Motor Gliders, Gliders, Hang-Gliding, Hang Gliders, Balloons, Gears and Drives Technology, Components, Aerospace Equipment, Maintenance, Repair, Tools, Airport Equipment, Training, Services, Business Aviation, Sports Aircrafts, Pattern Making, Aircraft Construction, Aircraft Engines, Aerospace Technology, Aircraft Maintenance, Air Rescue, propeller, ground power units, pilots equipment, Airport Technology, Engines
---
BHowCo is a well-known Digital marketing for German trade fairs.
You can add your listing for free in our International Germany B2B portal .
Connect to the Exhibitors of this trade show (B2B)
[/td_block_text_with_title][td_block_text_with_title custom_title="FAQ" block_template_id="td_block_template_8″ header_text_color="#dd3333″]
When is taking place AERO?
The AERO will take place on 4 days from Wednesday, 27. April to Saturday, 30. April 2022 in Friedrichshafen. It is usually in the month of April.
What is exhibited at AERO?
In Aero Friedrichshafen there are appointments with national and international exhibitors Consumer goods, Model making, Aerospace, Airlines, Aviation, Airplanes, Industrial fairs, Transport engineering,  …
Where is taking place AERO?
AERO takes place in Friedrichshafen, Germany and is held at Messe Friedrichshafen Center
[/td_block_text_with_title][vc_row_inner][vc_column_inner][td_block_ad_box spot_img_horiz="content-horiz-center" media_size_image_height="37″ media_size_image_width="300″ spot_img_all="35702″ spot_url="https://bhowco.de/advertise-on-bhowco/" spot_url_window="yes" tdc_css="eyJhbGwiOnsicGFkZGluZy1ib3R0b20iOiIxMCIsImRpc3BsYXkiOiIifX0="][td_block_19 custom_title="AERO Friedrichshafen Featured Exhibitors " limit="6″ category_id="8752″ header_color="#dd3333″][/vc_column_inner][/vc_row_inner][vc_row_inner][vc_column_inner][tdm_block_text_image title_text="R2VybWFueSUyMEIyQg==" title_tag="h3″ title_size="tdm-title-md" description="VGhlJTIwZmlyc3QlMjBHZXJtYW55JTIwQjJCJTIwbWFya2V0cGxhY2UlMjBmb3IlMjBJbnRlcm5hdGlvbmFsJTIwRXhoaWJpdG9ycyUyMGluJTIwR2VybWFuJTIwdHJhZGUlMjBmYWlycy4lMjBBZGQlMjB5b3VyJTIwbGlzdGluZyUyMCUyMGZvciUyMGZyZWUuJTIw" button_text="Add listing" button_tdicon="tdc-font-fa tdc-font-fa-chevron-right" button_size="tdm-btn-lg" image="37563″ content_align_vertical="content-vert-center" tds_title="tds_title3″ tdc_css="eyJhbGwiOnsicGFkZGluZy1yaWdodCI6IjEwIiwicGFkZGluZy1sZWZ0IjoiMTAiLCJzaGFkb3ctc2l6ZSI6IjYiLCJzaGFkb3ctb2Zmc2V0LWgiOiI0Iiwic2hhZG93LW9mZnNldC12IjoiNCIsImJhY2tncm91bmQtY29sb3IiOiIjMjMyZDM1IiwiZGlzcGxheSI6IiJ9fQ==" description_color="#ffffff" button_open_in_new_window="yes" tds_button="tds_button8″ tds_button8-background_color="eyJ0eXBlIjoiZ3JhZGllbnQiLCJjb2xvcjEiOiIjZWEwMDAwIiwiY29sb3IyIjoiI2Y5MDAwMCIsIm1peGVkQ29sb3JzIjpbXSwiZGVncmVlIjoiLTYwIiwiY3NzIjoiYmFja2dyb3VuZDogLXdlYmtpdC1saW5lYXItZ3JhZGllbnQoLTYwZGVnLCNmOTAwMDAsI2VhMDAwMCk7YmFja2dyb3VuZDogbGluZWFyLWdyYWRpZW50KC02MGRlZywjZjkwMDAwLCNlYTAwMDApOyIsImNzc1BhcmFtcyI6Ii02MGRlZywjZjkwMDAwLCNlYTAwMDAifQ==" media_size_image_height="212″ media_size_image_width="300″ tds_title3-subtitle_text="Int. Exhibitors in German trade shows" tds_title3-line_width="165″ tds_title3-subtitle_color="#dd3333″ tds_title3-title_color="eyJ0eXBlIjoiZ3JhZGllbnQiLCJjb2xvcjEiOiIjZjRhNTFkIiwiY29sb3IyIjoiI2VmZWZlZiIsIm1peGVkQ29sb3JzIjpbXSwiZGVncmVlIjoiIiwiY3NzIjoiYmFja2dyb3VuZDogLXdlYmtpdC1saW5lYXItZ3JhZGllbnQoMGRlZywjZWZlZmVmLCNmNGE1MWQpO2JhY2tncm91bmQ6IGxpbmVhci1ncmFkaWVudCgwZGVnLCNlZmVmZWYsI2Y0YTUxZCk7IiwiY3NzUGFyYW1zIjoiMGRlZywjZWZlZmVmLCNmNGE1MWQifQ==" button_url="https://bhowco.de/add-directory-listing/" tds_button8-background_hover_color="#104b77″][/vc_column_inner][/vc_row_inner][vc_row_inner][vc_column_inner][/vc_column_inner][/vc_row_inner][vc_row_inner][vc_column_inner][/vc_column_inner][/vc_row_inner][tdb_single_post_share][/vc_column][vc_column width="1/3″][td_block_text_with_title custom_title="Advance search" block_template_id="td_block_template_8″ header_text_color="#dd3333″]
[/td_block_text_with_title][td_block_ad_box spot_img_horiz="content-horiz-center" media_size_image_height="250″ media_size_image_width="300″ spot_img_all="35700″ tdc_css="eyJhbGwiOnsibWFyZ2luLXRvcCI6Ii0xNSIsInBhZGRpbmctdG9wIjoiMjAiLCJwYWRkaW5nLWJvdHRvbSI6IjIwIiwic2hhZG93LXNpemUiOiI2Iiwic2hhZG93LW9mZnNldC1oIjoiNCIsInNoYWRvdy1vZmZzZXQtdiI6IjQiLCJkaXNwbGF5IjoiIn19″][vc_empty_space][vc_row_inner][vc_column_inner][td_block_weather tdc_css="eyJhbGwiOnsicGFkZGluZy1sZWZ0IjoiNSIsInNoYWRvdy1zaXplIjoiNyIsInNoYWRvdy1vZmZzZXQtaCI6IjQiLCJzaGFkb3ctb2Zmc2V0LXYiOiI1IiwiYmFja2dyb3VuZC1jb2xvciI6IiMxZTczYmUiLCJkaXNwbGF5IjoiIn19″ custom_title="Friedrichshafen Weather" w_key="81be1bb57dd6cca35a188b102bea2ec6″ w_location="Friedrichshafen" header_color="#dd3333″ city_color="#ffffff" condition_color="#eff7f5″ frcst_temp_color="#dd8604″ temp_color="#dd9933″ frcst_day_color="#ffffff" sep_color="#232d35″ block_template_id="td_block_template_8″ header_text_color="#232d35″ border_color="#dd3333″][/vc_column_inner][/vc_row_inner][td_block_text_with_title]
[waiting name="AERO Friedrichshafen 2022″]
[/td_block_text_with_title][vc_row_inner][vc_column_inner][td_block_text_with_title custom_title="AERO Friedrichshafen trade show" header_color="#dd3333″ tdc_css="eyJhbGwiOnsibWFyZ2luLXRvcCI6Ii0xNSIsInBhZGRpbmctdG9wIjoiMTUiLCJwYWRkaW5nLXJpZ2h0IjoiMTUiLCJwYWRkaW5nLWJvdHRvbSI6IjE1IiwicGFkZGluZy1sZWZ0IjoiMTUiLCJzaGFkb3ctc2l6ZSI6IjYiLCJiYWNrZ3JvdW5kLWNvbG9yIjoiI2RkOTkzMyIsImRpc3BsYXkiOiIifX0="]
EVENT LOCATION
VENUE
Messe Friedrichshafen Center
DATE
14/07/-17/07/2021
27.04.2022 – 30.04.2022
Wednesday – Saturday, 4 days
Past editions:

10. – 13. April 2019
18. – 21. April 2018

630 exhibitors from 38 countries
31100 visitors
INTERVAL
annually
FOUNDED IN
1978
ORGANISER
Messe Friedrichshafen GmbH
Neue Messe 1
88046 Friedrichshafen
Germany
Tel: +49 7541 708-0
Fax: +49 7541 708-110
Email: info[@]messe-fn.de
URL:  http://www.messe-friedrichshafen.de
PROJECT TEAM
Phone: +49 7541 708-0
Fax: +49 7541 708-110
Email: aero[@]messe-fn.de
Website: http://www.aero-expo.com
---
How to get to AERO Friedrichshafen

On foot:
from Bahnhofplatz – 52 min or 20 min with a bike
From Bodensee Airport Friedrichshafen – 45 min walking or 12 min with a bike
By car:
from Bahnhofplatz – 11 min
From Bodensee Airport Friedrichshafen it is just 7 min
By public transport:
no suitable public transportation from from Bahnhofplatz, nor from the nearest airport to messe
[/td_block_text_with_title][td_flex_block_1 modules_on_row="" hide_audio="yes" image_size="td_150x0″ image_height="100″ image_width="30″ image_floated="float_left" image_radius="100″ meta_padding="0 0 0 15px" art_title="8px 0 0 0″ modules_category="above" show_author="none" show_excerpt="none" show_btn="none" show_com="none" block_template_id="" header_color="#dd3333″ category_id="8751″ custom_title="AERO Friedrichshafen Exhibitor list"][/vc_column_inner][/vc_row_inner][vc_row_inner][vc_column_inner][tdm_block_image_info_box box_style="style-2″ box_image="https://bhowco.de/wp-content/plugins/td-composer/assets/images/placeholders/thumb_01.jpg" box_title="Branding on German trade fairs Portal" box_description="V2UlMjBhcmUlMjBoZXJlJTIwdG8lMjBoZWxwJTIweW91JTIwZ3JvdyUyMHVwJTIweW91ciUyMGJyYW5kJTIwb24lMjBHZXJtYW4lMjB0cmFkZSUyMGZhaXJzJTIwcG9ydGFsLiUyMFdlJTIwc3VwcG9ydCUyMGFsbCUyMEludGVybmF0aW9uYWwlMjBFeGhpYml0b3JzJTIwaW4lMjBHZXJtYW4lMjB0cmFkZSUyMHNob3dzLg==" box_overlay="eyJ0eXBlIjoiZ3JhZGllbnQiLCJjb2xvcjEiOiJyZ2JhKDMwLDExNSwxOTAsMC43KSIsImNvbG9yMiI6InJnYmEoMCwxOSwzOCwwLjgpIiwibWl4ZWRDb2xvcnMiOltdLCJkZWdyZWUiOiIzMCIsImNzcyI6ImJhY2tncm91bmQ6IC13ZWJraXQtbGluZWFyLWdyYWRpZW50KDMwZGVnLHJnYmEoMCwxOSwzOCwwLjgpLHJnYmEoMzAsMTE1LDE5MCwwLjcpKTtiYWNrZ3JvdW5kOiBsaW5lYXItZ3JhZGllbnQoMzBkZWcscmdiYSgwLDE5LDM4LDAuOCkscmdiYSgzMCwxMTUsMTkwLDAuNykpOyIsImNzc1BhcmFtcyI6IjMwZGVnLHJnYmEoMCwxOSwzOCwwLjgpLHJnYmEoMzAsMTE1LDE5MCwwLjcpIn0=" tds_button="tds_button3″ button_size="tdm-btn-md" button_text="LEARN MORE" button_icon_size="18″ button_tdicon="tdc-font-fa tdc-font-fa-graduation-cap" button_url="https://bhowco.de/about-bhowco"][/vc_column_inner][/vc_row_inner][td_block_instagram custom_title="Follow Us on Instagram" block_template_id="td_block_template_8″ header_text_color="#dd3333″ tdc_css="eyJhbGwiOnsicGFkZGluZy10b3AiOiIxMCIsInBhZGRpbmctcmlnaHQiOiIxMCIsInBhZGRpbmctYm90dG9tIjoiMTAiLCJwYWRkaW5nLWxlZnQiOiIxMCIsInNoYWRvdy1zaXplIjoiNiIsImRpc3BsYXkiOiIifX0=" instagram_margin="2″][/vc_column][/vc_row][/tdc_zone]