Hamburg

Exhibition

Center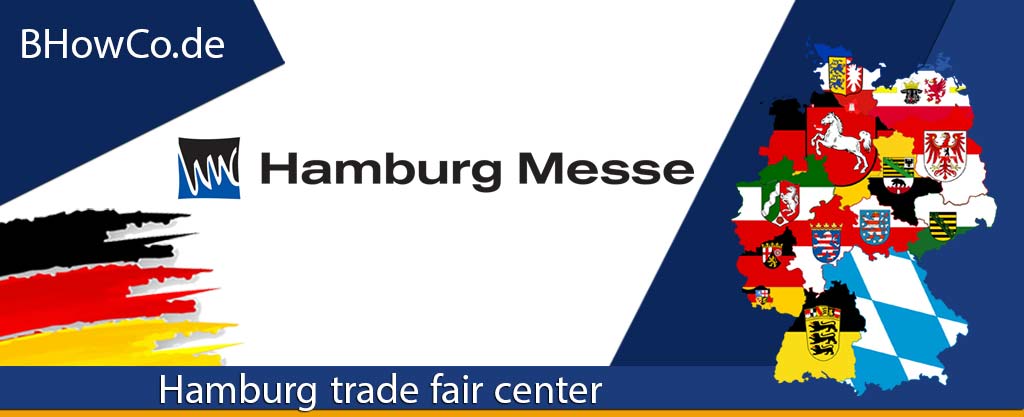 Around 1 million people are attracted to Hamburg exhibition in Germany from all over the world annually to participate in more than 40 fairs and events held in Hamburg trade fair center.
Opened in 1972, around 14.000 exhibitors choose Hamburg Messe with 11 halls with some 87,000 m² of space and 10,000 m² of outdoor exhibition space as a place to present themselves to their worldwide target audiences.
It is good to know that Hamburg Messe is well connected, with two mainline rail stations, three S-Bahn and U-Bahn stations and a number of motorway access points.
About 275 employees are active in Hamburg Messe.
With two train stations, the airport, three rapid-transit and subway stations as well as several highway ramps nearby, the Hamburg complex is well-connected.
With 650 years of history, since 1365, Hamburg as Germany's biggest and most successful port city, became a trade fair city.
If you looking for key partners and customers of your profession, Hamburg Exhibition is the home international well-known fairs annually, with a focus on the business areas that are well-established to present a colorful spectrum of products and services along with comprehensive special-events programs and numerous guest events held at the fair site.
Hamburg Exhibition Address :
Hamburg Messe und Congress GmbH
Address: Messeplatz 1
20357 Hamburg, Germany.
Tel: +49 40 3569-0
Fax: +49 40 3569-2203
Email: info[@]hamburg-messe.de
Website : www.hamburg-messe.de
fri

06/02
sat

06/03
sun

06/04
mon

06/05
tue

06/06
Vivamus enim sagittis aptent hac mi dui a per aptent suspendisse cras odio bibendum augue rhoncus laoreet dui praesent sodales sodales....
2023-2024
HAMBURG TRADE FAIRS CALENDAR
INTERNATIONAL EXHIBITIONS
Add listing for International Exhibitors in German trade fairs
Creative Services For German Trade fairs
We are trying to prepare great experience for you in German trade fairs and offer creative services to grow up your brand by international digital marketing and face to face marketing in German trade fairs by proffesional team.
Hostess & Promoters
Proffesional marketing team for International trade fairs in Germany
Hostess & Promoters
Trending Articles
All

Hannover Messe 2023

HANNOVER MESSE digital marketing

Hannover Messe Floor Plan

HANNOVER MESSE ticket price

When it's about controlling hundreds of articles, product pages for web shops, or user profiles…
Have a query? Please check this question and answers
Add listing for International Exhibitors in German trade fairs