OPTI MUNICH
The International Trade Show for Optics & Design
OPTI Munich – The International Trade Show for Optics & Design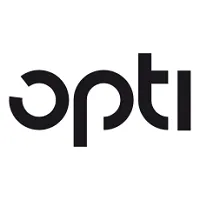 The opti Munich trade fair is the international trade fair for optics and design.
More than 600 national and international exhibitors present the entire range of ophthalmic optics in a concentrated manner and in the highest quality at the opti trade fair in Munich.
The range of products and services at the Munich Opticians' Fair includes equipment and tools for opticians, spectacle straps and chains, spectacle displays, spectacle frames and spectacle lenses, as well as contact lenses, instruments for optometry and ophthalmology, and care and cleaning products for spectacles.
An exciting supporting program with various forums also presents the latest trends and innovations in ophthalmic optics at the opti Munich trade fair.
OPTI and Covid-19
The event will take place as a live exhibition and will feature strict Covid-19 prevention measures, including the latest entry regulations.
Among the safety measures that will be put in place are social distancing, mandatory mask wear, and pre-registration. Between participants, a social distance of 1.5 meters must be maintained.
They must also complete a registration form ahead of time and provide complete contact information. The contact form must contain full names, phone numbers, and email addresses.
In indoor areas, apart from exhibition stands, attendees must wear masks.
The OPTI will take place on 3 days from Friday, 13. May to Sunday, 15. May 2022 in Munich, Germany
Participants can expect strict COVID-19 safety measures to be installed at the venue.
Latest information about Covid-19 & Health policy in Messe Munich center
---
Industry sector
Ophthalmic Optics
---
Main product group
Workers' Protective Glasses, Optics, Training, Spectacles, Spectacle Cases, Spectacle Frames, Lenses, Spectacle Accessories, Design, Binoculars, Glass Processing, Glass Manufacturing, Glass Products, Hearing Aid, Contact Lenses, Shop Fittings, Laser Technology, Marketing, Medical Appliances, Optical Instruments, Optical Measuring Instruments, Care Products, Software, Sun-glasses, Sports Glasses, Supplementary Education, Advertising, Tools, Accessories, Supplier Industry
glasses/goggles | Ready readers and lorgnettes | Spectacles for children and babies| Correction frames | Sunglasses  | Sports eyewear |Bifocal/trifocal lenses | Polarized lenses | Progressive lenses | Single vision lenses | Sport lenses | Sun protection lenses
---
BHowCo is a well-known Digital marketing for German trade fairs.
You can add your listing for free in our International Germany B2B portal .
Connect to the Exhibitors of this trade show (B2B)
When is taking place OPTI?
The opti will take place on 3 days from Friday, 13. May to Sunday, 15. May 2022 in Munich. Usually in the month of May.
What is exhibited at OPTI?
In Opti there are appointments with national and international exhibitors Marketing, Training, Eye care products, Glasses, Optics, …
Where is taking place OPTI?
OPTI takes place in Munich, Germany and is held at Messe Munich center
Germany B2B
Int. Exhibitors in German trade shows
The first Germany B2B marketplace for International Exhibitors in German trade fairs. Add your listing for free.
EVENT LOCATION
VENUE
Messe Munich center
DATE
14.01.-16.01.2022
13/05/-15/05/2022
Opening hours:
Friday, 13.05.  10:00 – 19:00 h
Saturday, 14.05.  09:00 – 19:00 h
Sunday, 15.05.  09:00 – 17:00 h
INTERVAL
Annually
FOUNDED IN
1998
ORGANISER
GHM Gesellschaft für Handwerksmessen mbH
Paul-Wassermann-Str. 5
81829 Munich
Germany
Tel: +49 89 189149-0
Fax: +49 89 189149-239
Email: kontakt@ghm.de
URL:  http://www.ghm.de
PROJECT TEAM
Phone: +49 89 189149-154
Fax: +49 89 189149-159
Email: opti@ghm.de
Website: http://www.opti.de
---
How to get to OPTI Munich

On foot:
45 min Bike ride from HBF
By car:
From Munich HBF ~30 min
From Munich International Aiport – 30 min
By public transport:
From Munich HBF with U2 (13 stops) for 23 min to Station Messestadt West
From Munich International Aiport – S8 to Munich Daglfing Station /1 min transfer to Daglfing Bahnhof Ost/ and then with bus 183 to Messestadt West ~ 55 min
OPTI Munich Exhibitor list