[tdc_zone type="tdc_content"][vc_row flex_layout="row"][vc_column width="2/3″][tdm_block_title_over_image title_size="tdm-title-md" open_in_new_window="yes" image_alignment="center" media_size_image_height="122″ media_size_image_width="300″ block_height="280″ tdc_css="eyJhbGwiOnsic2hhZG93LXNpemUiOiI2Iiwic2hhZG93LW9mZnNldC1oIjoiNCIsInNoYWRvdy1vZmZzZXQtdiI6IjQiLCJkaXNwbGF5IjoiIn19″ image="33998″][tdb_single_post_share][td_block_ad_box spot_img_horiz="content-horiz-center" media_size_image_height="37″ media_size_image_width="300″ spot_img_all="35702″ spot_url="https://bhowco.de/advertise-on-bhowco/" spot_url_window="yes" tdc_css="eyJhbGwiOnsicGFkZGluZy1ib3R0b20iOiIxMCIsImRpc3BsYXkiOiIifX0="][tdm_block_column_title title_text="UG93ZXIyRHJpdmUlMjBFdXJvcGU=" title_tag="h2″ title_size="tdm-title-md" tds_title="tds_title3″ tds_title3-title_color="#dd3333″ tds_title3-subtitle_text="The international exhibition for charging infrastructure and e-mobility" tds_title3-line_width="300″ tds_title3-subtitle_space="10″ tds_title3-f_subtitle_font_style="normal" tds_title3-f_subtitle_font_weight="400″ tds_title3-f_subtitle_font_transform="none" tds_title3-subtitle_color="#000000″ tds_title3-line_color="eyJ0eXBlIjoiZ3JhZGllbnQiLCJjb2xvcjEiOiIjMjMyZDM1IiwiY29sb3IyIjoiIzIzMmQzNSIsIm1peGVkQ29sb3JzIjpbXSwiZGVncmVlIjoiLTkwIiwiY3NzIjoiYmFja2dyb3VuZC1jb2xvcjogIzIzMmQzNTsiLCJjc3NQYXJhbXMiOiIwZGVnLCMyMzJkMzUsIzIzMmQzNSJ9″ tdc_css="eyJhbGwiOnsiZGlzcGxheSI6IiJ9fQ==" tds_title3-line_space="15″][td_block_text_with_title custom_title="Power2Drive Europe trade show" tdc_css="eyJhbGwiOnsicGFkZGluZy10b3AiOiIxNSIsInBhZGRpbmctcmlnaHQiOiIxNSIsInBhZGRpbmctYm90dG9tIjoiMTUiLCJwYWRkaW5nLWxlZnQiOiIxNSIsInNoYWRvdy1zaXplIjoiNiIsInNoYWRvdy1vZmZzZXQtaCI6IjQiLCJzaGFkb3ctb2Zmc2V0LXYiOiI0IiwiYmFja2dyb3VuZC1jb2xvciI6IiNlZmVmZWYiLCJkaXNwbGF5IjoiIn19″ block_template_id="td_block_template_8″]
Power2Drive Europe is the international exhibition for charging infrastructure and e-mobility.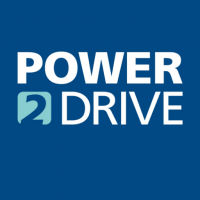 The POWER2DRIVE EUROPE trade fair in Munich is the international trade fair for charging infrastructure and electromobility.
More than 150 exhibitors present themselves at the POWER2DRIVE EUROPE trade fair in Munich and show products, services, new developments and business models for clean and sustainable mobility solutions of the future.
The focus is on drive batteries for electric vehicles and infrastructure solutions and technologies such as charging infrastructure and charging stations, electric vehicles, materials, drives, components and mobility services, as well as network infrastructure and solutions for the integration of renewable energies.
The accompanying conference at the POWER 2 DRIVE EUROPE in Munich also highlights all aspects of electromobility and the charging infrastructure and offers ample opportunity for knowledge transfer and exchange of experience on current trends and developments.
Under the motto "Charging the future of mobility!" Power2Drive Europe is the ideal meeting point for manufacturers, suppliers, installers, fleet and energy managers, distributors and start-ups.
The exhibition shines the spotlight on innovative solutions for sustainable mobility and approaches for integrating them into the power grid.
Exhibitors and visitors alike benefit from the synergy between renewable energies, storage systems and innovative mobility concepts.
Power2Drive Europe takes a look at current global market developments, showcases the potential of e-mobility, and reflects the interconnection of electric vehicles with a sustainable energy supply on a global scale.
Meet new customers, catch up with your existing customer base and forge new business relationships with the industry's key decision makers.
The smarter E Europe brings together a total of four exhibitions to give energy industry players from around the world a comprehensive overview of the latest developments and trends:
Intersolar Europe – The world's leading exhibition for the solar industry
ees Europe – The continent's largest and most international exhibition for batteries and energy storage systems
Power2Drive Europe – The international exhibition for charging infrastructure and e-mobility
EM-Power Europe – The international exhibition for energy management and integrated energy solutions
Power2Drive Europe and Covid-19
The 2022 edition of charging infrastructure and e-mobility will take place between 11.05.2022 and 13.05.2022. The show will be in a face-to-face format and will include strict COVID-19 safety measures. This will incorporate, for instance, social distance rules and presenting health certificates. The edition will be once again a part of the Smarter E Europe.
---
Industry sector
Transport and Traffic, Vehicles (Cars, Commercial Vehicles, Motorcycles, Caravans, Parts and Accessories), Technologies, Inventions, Innovations
---
Main product group
Buses, Car Manufacturing, Car Accessories, Construction Planning, Boats, Consulting, Electric Vehicles, Electric Motors, Energy Distribution, Energy Management, Bicycles, Vehicles, Financing, Auto fleet management, Aircraft, Research and Development, Building Engineering, Station Wagons, Municipal Requirement, Utility Vehicles, Passenger Services, Photovoltaic conversion, Transport, Transport Facilities, Transport Technology, Environment Protection, Environmental Engineering, Highway Planning, Supplier Industry
---
BHowCo is a well-known Digital marketing for German trade fairs.
You can add your listing for free in our International Germany B2B portal .
Connect to the Exhibitors of this trade show (B2B)
[/td_block_text_with_title][td_block_text_with_title custom_title="FAQ" block_template_id="td_block_template_8″ header_text_color="#dd3333″]
When is taking place Power2Drive Europe?
Power2Drive is taking place from 10 May 2022 to 13 May 2022. Power2Drive is a trade show anual held in Munich. Usually in the month of May.
What is exhibited at Power2Drive Europe?
In Power2Drive there are appointments with national and international exhibitors Renewable energy, …
Where is taking place Power2Drive Europe?
Power2Drive takes place in Munich, Germany and is held at Messe München on the street Messegelände, 81823 Múnich, Baviera, Munich in city.
[/td_block_text_with_title][vc_row_inner][vc_column_inner][td_block_ad_box spot_img_horiz="content-horiz-center" media_size_image_height="37″ media_size_image_width="300″ spot_img_all="35702″ spot_url="https://bhowco.de/advertise-on-bhowco/" spot_url_window="yes" tdc_css="eyJhbGwiOnsicGFkZGluZy1ib3R0b20iOiIxMCIsImRpc3BsYXkiOiIifX0="][td_block_19 custom_title="Powe2Drive Europe Featured Exhibitors " limit="6″ category_id="8603″ header_color="#dd3333″][/vc_column_inner][/vc_row_inner][vc_row_inner][vc_column_inner][tdm_block_text_image title_text="R2VybWFueSUyMEIyQg==" title_tag="h3″ title_size="tdm-title-md" description="VGhlJTIwZmlyc3QlMjBHZXJtYW55JTIwQjJCJTIwbWFya2V0cGxhY2UlMjBmb3IlMjBJbnRlcm5hdGlvbmFsJTIwRXhoaWJpdG9ycyUyMGluJTIwR2VybWFuJTIwdHJhZGUlMjBmYWlycy4lMjBKb2luaW5nJTIwdXMlMjBmb3IlMjBmcmVlLg==" button_text="Learn More" button_tdicon="tdc-font-fa tdc-font-fa-chevron-right" button_size="tdm-btn-lg" image="37563″ content_align_vertical="content-vert-center" tds_title="tds_title3″ tdc_css="eyJhbGwiOnsicGFkZGluZy1yaWdodCI6IjEwIiwicGFkZGluZy1sZWZ0IjoiMTAiLCJzaGFkb3ctc2l6ZSI6IjYiLCJzaGFkb3ctb2Zmc2V0LWgiOiI0Iiwic2hhZG93LW9mZnNldC12IjoiNCIsImJhY2tncm91bmQtY29sb3IiOiIjMjMyZDM1IiwiZGlzcGxheSI6IiJ9fQ==" description_color="#ffffff" button_open_in_new_window="yes" tds_button="tds_button8″ tds_button8-background_color="eyJ0eXBlIjoiZ3JhZGllbnQiLCJjb2xvcjEiOiIjZGQ5OTMzIiwiY29sb3IyIjoiIzRkYjJlYyIsIm1peGVkQ29sb3JzIjpbXSwiZGVncmVlIjoiLTYwIiwiY3NzIjoiYmFja2dyb3VuZDogLXdlYmtpdC1saW5lYXItZ3JhZGllbnQoLTYwZGVnLCM0ZGIyZWMsI2RkOTkzMyk7YmFja2dyb3VuZDogbGluZWFyLWdyYWRpZW50KC02MGRlZywjNGRiMmVjLCNkZDk5MzMpOyIsImNzc1BhcmFtcyI6Ii02MGRlZywjNGRiMmVjLCNkZDk5MzMifQ==" media_size_image_height="212″ media_size_image_width="300″ tds_title3-subtitle_text="Int. Exhibitors in German trade shows" tds_title3-line_width="165″ tds_title3-subtitle_color="#dd3333″ tds_title3-title_color="eyJ0eXBlIjoiZ3JhZGllbnQiLCJjb2xvcjEiOiIjZjRhNTFkIiwiY29sb3IyIjoiI2VmZWZlZiIsIm1peGVkQ29sb3JzIjpbXSwiZGVncmVlIjoiIiwiY3NzIjoiYmFja2dyb3VuZDogLXdlYmtpdC1saW5lYXItZ3JhZGllbnQoMGRlZywjZWZlZmVmLCNmNGE1MWQpO2JhY2tncm91bmQ6IGxpbmVhci1ncmFkaWVudCgwZGVnLCNlZmVmZWYsI2Y0YTUxZCk7IiwiY3NzUGFyYW1zIjoiMGRlZywjZWZlZmVmLCNmNGE1MWQifQ=="][/vc_column_inner][/vc_row_inner][vc_row_inner][vc_column_inner][/vc_column_inner][/vc_row_inner][vc_row_inner][vc_column_inner][td_block_video_embed video_url="https://youtu.be/lrupuP41sP8″ tdc_css="eyJhbGwiOnsic2hhZG93LXNpemUiOiI2Iiwic2hhZG93LW9mZnNldC1oIjoiNCIsInNoYWRvdy1vZmZzZXQtdiI6IjQiLCJjb250ZW50LWgtYWxpZ24iOiJjb250ZW50LWhvcml6LWNlbnRlciIsImRpc3BsYXkiOiIifX0="][/vc_column_inner][/vc_row_inner][tdb_single_post_share][/vc_column][vc_column width="1/3″][td_block_text_with_title custom_title="Advance search" block_template_id="td_block_template_8″ header_text_color="#dd3333″]
[/td_block_text_with_title][td_block_ad_box spot_img_horiz="content-horiz-center" media_size_image_height="250″ media_size_image_width="300″ spot_img_all="35700″ tdc_css="eyJhbGwiOnsibWFyZ2luLXRvcCI6Ii0xNSIsInBhZGRpbmctdG9wIjoiMjAiLCJwYWRkaW5nLWJvdHRvbSI6IjIwIiwic2hhZG93LXNpemUiOiI2Iiwic2hhZG93LW9mZnNldC1oIjoiNCIsInNoYWRvdy1vZmZzZXQtdiI6IjQiLCJkaXNwbGF5IjoiIn19″][vc_empty_space][vc_row_inner][vc_column_inner][td_block_weather tdc_css="eyJhbGwiOnsic2hhZG93LXNpemUiOiI3Iiwic2hhZG93LW9mZnNldC1oIjoiNCIsInNoYWRvdy1vZmZzZXQtdiI6IjUiLCJiYWNrZ3JvdW5kLWNvbG9yIjoiIzFlNzNiZSIsImRpc3BsYXkiOiIifX0=" custom_title="Munich Weather" w_key="81be1bb57dd6cca35a188b102bea2ec6″ w_location="Munich" header_color="#dd3333″ city_color="#ffffff" condition_color="#eff7f5″ frcst_temp_color="#dd8604″ temp_color="#dd9933″ frcst_day_color="#ffffff" sep_color="#eff7f5″][/vc_column_inner][/vc_row_inner][td_block_text_with_title]
[waiting name="Intersolar Europe 2022″]
[/td_block_text_with_title][vc_row_inner][vc_column_inner][td_block_text_with_title custom_title="Power2Drive Europe Trade Show" header_color="#dd3333″ tdc_css="eyJhbGwiOnsibWFyZ2luLXRvcCI6Ii0xNSIsInBhZGRpbmctdG9wIjoiMTUiLCJwYWRkaW5nLXJpZ2h0IjoiMTUiLCJwYWRkaW5nLWJvdHRvbSI6IjE1IiwicGFkZGluZy1sZWZ0IjoiMTUiLCJzaGFkb3ctc2l6ZSI6IjYiLCJiYWNrZ3JvdW5kLWNvbG9yIjoiI2RkOTkzMyIsImRpc3BsYXkiOiIifX0="]
EVENT LOCATION
VENUE
Messe Munich Center
DATE
21/07/-23/07/2021
11.05.-13.05.2022
INTERVAL
EVERY YEAR
FOUNDED IN
2018
ORGANISER
Freiburg Wirtschaft Touristik und Messe GmbH & Co. KG
Neuer Messplatz 3
79108 Freiburg
Germany
Tel: +49 761 3881-02
Fax: +49 761 3881-3006
Email: messe.freiburg[@]fwtm.de
URL:  http://www.messe.freiburg.de
PROJECT TEAM
Phone: +49 761 3881-3700
Fax: +49 761 3881-3770
Email: thesmartere[@]fwtm.de
Website: http://www.powertodrive.de
---
How to get to Messe Power2Drive Europe
On foot:
45 min Bike ride from HBF
By car:
From Munich HBF ~30 min
From Munich International Aiport – 30 min
By public transport:
From Munich HBF with U2 (13 stops) for 23 min to Station Messestadt West
From Munich International Aiport – S8 to Munich Daglfing Station /1 min transfer to Daglfing Bahnhof Ost/ and then with bus 183 to Messestadt West ~ 55 min
[/td_block_text_with_title][td_flex_block_1 modules_on_row="" hide_audio="yes" image_size="td_150x0″ image_height="100″ image_width="30″ image_floated="float_left" image_radius="100″ meta_padding="0 0 0 15px" art_title="8px 0 0 0″ modules_category="above" show_author="none" show_excerpt="none" show_btn="none" show_com="none" block_template_id="" header_color="#dd3333″ category_id="8604″ custom_title="Power2Drive Europe Exhibitor list"][/vc_column_inner][/vc_row_inner][vc_row_inner][vc_column_inner][tdm_block_image_info_box box_style="style-2″ box_image="https://bhowco.de/wp-content/plugins/td-composer/assets/images/placeholders/thumb_01.jpg" box_title="Branding on German trade fairs Portal" box_description="V2UlMjBhcmUlMjBoZXJlJTIwdG8lMjBoZWxwJTIweW91JTIwZ3JvdyUyMHVwJTIweW91ciUyMGJyYW5kJTIwb24lMjBHZXJtYW4lMjB0cmFkZSUyMGZhaXJzJTIwcG9ydGFsLiUyMFdlJTIwc3VwcG9ydCUyMGFsbCUyMEludGVybmF0aW9uYWwlMjBFeGhpYml0b3JzJTIwaW4lMjBHZXJtYW4lMjB0cmFkZSUyMHNob3dzLg==" box_overlay="eyJ0eXBlIjoiZ3JhZGllbnQiLCJjb2xvcjEiOiJyZ2JhKDMwLDExNSwxOTAsMC43KSIsImNvbG9yMiI6InJnYmEoMCwxOSwzOCwwLjgpIiwibWl4ZWRDb2xvcnMiOltdLCJkZWdyZWUiOiIzMCIsImNzcyI6ImJhY2tncm91bmQ6IC13ZWJraXQtbGluZWFyLWdyYWRpZW50KDMwZGVnLHJnYmEoMCwxOSwzOCwwLjgpLHJnYmEoMzAsMTE1LDE5MCwwLjcpKTtiYWNrZ3JvdW5kOiBsaW5lYXItZ3JhZGllbnQoMzBkZWcscmdiYSgwLDE5LDM4LDAuOCkscmdiYSgzMCwxMTUsMTkwLDAuNykpOyIsImNzc1BhcmFtcyI6IjMwZGVnLHJnYmEoMCwxOSwzOCwwLjgpLHJnYmEoMzAsMTE1LDE5MCwwLjcpIn0=" tds_button="tds_button3″ button_size="tdm-btn-md" button_text="LEARN MORE" button_icon_size="18″ button_tdicon="tdc-font-fa tdc-font-fa-graduation-cap" button_url="https://bhowco.de/about-bhowco"][/vc_column_inner][/vc_row_inner][/vc_column][/vc_row][/tdc_zone]