Leading International Trade Fair for Cosmetics, Nail, Foot, Wellness, Spa
DATE
31.03.2023 – 02.04.2023
Friday – Sunday, 3 days
Fair Location
Messe Düsseldorf,
Stockumer Kirchstr. 61, 40474 Düsseldorf, North Rhine-Westphalia, Germany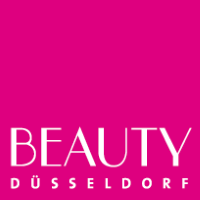 The BEAUTY DÜSSELDORF (Beauty International) trade fair is the leading international trade fair for cosmetics, nails, feet, wellness and spa.
Around 1,500 national and international exhibitors and brands show a diverse, clearly structured range of products from the areas of cosmetics, nails, feet and wellness at the Düsseldorf Beauty Fair, thus offering experts from all over the world a comprehensive overview of the market.
The BEAUTY DÜSSELDORF exhibition is sensibly supplemented by a practice-oriented workshop and specialist program and other program items at the industry meeting points and at the meeting point.
The latest beauty products, current trends and hip treatments – at the leading international trade fair for cosmetics, nail, foot, wellness and spa, professionals from all over the world get an optimum overview of service cosmetics.
Experience tomorrow's trends up close and let yourself be inspired by new business ideas for your business success.
Take a look at BEAUTY DUSSELDORF and let the unique atmosphere inspire you.
Lectures at Meeting Point
Novelties and trends, products and treatments, make-up and fashion, shows and award ceremonies:
The Meeting Point presents a varied program every day.
Exhibitors present innovative products as well as treatment and care concepts.
The presentations of the A Life of Beauty Award and the Golden Mask for Make-up Art will be emotional.
An exciting highlight next year will be the redesigned make-up championships.
The BEAUTY Make-up Award is aimed at nationally and internationally experienced make-up professionals with many years of occupational experience who compete against each other.
At the Young Make-up Talent Award, up-and-coming young talents can prove their skills.
The program is rounded off by the "fashion meets beauty" fashion shows, in which current fashion trends for spring and summer are presented.
BEAUTY Düsseldorf and Covid-19
The event will take place as a live exhibition and will feature strict Covid-19 prevention measures, including the latest entry regulations.
Among the safety measures that will be put in place are social distancing, mandatory mask wear, and pre-registration.
Between participants, a social distance of 1.5 meters must be maintained.
They must also complete a registration form ahead of time and provide complete contact information.
The contact form must contain full names, phone numbers, and email addresses.
In indoor areas, apart from exhibition stands, attendees must wear masks.
The Beauty will take place on 3 days from Friday, 31. March to Sunday, 02. April 2023 in Düsseldorf.
Participants can expect strict COVID-19 safety measures to be installed at the venue.
Latest information about Covid-19 & Health policy in Messe Düsseldorf center
---
Industry sector
Cosmetics, Personal Hygiene, Wellness
---
Main product group
Cosmetics, Toilet Requisites, Pedicures, Solaria, Accessories, Services, Wellness, Perfumery, equipment, Hairdressers' Supplies, Nails/Nail-Design, Fashion Jewelry, Accessories, Manicure, Toiletries, Cosmetic Studios, podiatry, Fashion Accessories
---
BHowCo is a well-known Digital marketing for German trade fairs.
You can add your listing for free in our International Germany B2B portal .
Connect to the Exhibitors of this trade show (B2B)
thu

12/07
fri

12/08
sat

12/09
sun

12/10
mon

12/11
International trade fair for Cosmetics in germany
Your success in German trade fairs is our main project. We are here to help to grow up your brand and conect you to the potantial markets in the world . BHOWCO supporting you in all international trade shows in Germany.

Add listing for International Exhibitors in German trade fairs
Frequently Asked Question
It is our pleasure to be help and answer your questions about German trade fairs . In below you will find FAQ about Beauty Dusseldorf.

Exhibitors

at

Beauty Dusseldorf

DOMOTEX – The Leading Flooring Exhibition The world's foremost trade exhibition for flooring and carpets,…
Add listing for International Exhibitors in German trade fairs
Have a query? Please check this question and answers
"Don't just get involved. Fight for your seat at the table. Better yet, fight for a seat at the head of the table."
–Barack Obama
We are here to help about marketing and branding at German trade fairs. Our services are physical and digital .
Face to face marketing, Offering gifts to potential exhibitors & Visitors, Creative reportage, making video clips and … 
Don't hesitate to contact us for any comments or questions.
Two thirds of the world's leading trade fairs in Germany
140 to 160 international trade fairs are held in Germany every year.
These fairs attract more than 180,000 exhibitors and ten million visitors.
You can share your experiance with the others in "bhowco.de" and get great feedback .
Let us know what you need on German trade fairs and we will support you with all the best
BHowCo Support all Exhibitors and Visitors
Creative Services For German Trade fairs
We are trying to prepare great experience for you in German trade fairs and offer creative services to grow up your brand by international digital marketing and face to face marketing in German trade fairs by proffesional team.

B2B Germany (online)
Add listing at B2B Portal
You will be availble not only for 3-4 days but at leat one year on German trade fairs and we promot for you 24*7*365
Add your listing

B2B Meeting
Germany B2B Meeting
We orgnize B2B meetings at German trade fairs time to present your company and comunicate with international Companies.
B2B Meeting at German trade fairs

Hostess & Promoters
International trade fairs in Germany
We offer you not only hostess and promoters for your stand but offer Proffesional marketing team to get great feedback from trade show
Germany Hostess & Promoters
Add listing for International Exhibitors in German trade fairs
-Featured-

brands

beauty dusseldorf