[tdc_zone type="tdc_content"][vc_row flex_layout="row"][vc_column width="2/3″][tdm_block_title_over_image title_size="tdm-title-md" open_in_new_window="yes" image_alignment="center" media_size_image_height="122″ media_size_image_width="300″ block_height="280″ tdc_css="eyJhbGwiOnsic2hhZG93LXNpemUiOiI2Iiwic2hhZG93LW9mZnNldC1oIjoiNCIsInNoYWRvdy1vZmZzZXQtdiI6IjQiLCJkaXNwbGF5IjoiIn19″ image="34307″][tdb_single_post_share][td_block_ad_box spot_img_horiz="content-horiz-center" media_size_image_height="37″ media_size_image_width="300″ spot_img_all="35702″ spot_url="https://bhowco.de/advertise-on-bhowco/" spot_url_window="yes" tdc_css="eyJhbGwiOnsicGFkZGluZy1ib3R0b20iOiIxMCIsImRpc3BsYXkiOiIifX0="][tdm_block_column_title title_text="RXF1aXRhbmE=" title_tag="h2″ title_size="tdm-title-md" tds_title="tds_title3″ tds_title3-title_color="#dd3333″ tds_title3-subtitle_text="The world's leading equestrian exhibition" tds_title3-line_width="300″ tds_title3-subtitle_space="10″ tds_title3-f_subtitle_font_style="normal" tds_title3-f_subtitle_font_weight="400″ tds_title3-f_subtitle_font_transform="none" tds_title3-subtitle_color="#000000″ tds_title3-line_color="eyJ0eXBlIjoiZ3JhZGllbnQiLCJjb2xvcjEiOiIjMjMyZDM1IiwiY29sb3IyIjoiIzIzMmQzNSIsIm1peGVkQ29sb3JzIjpbXSwiZGVncmVlIjoiLTkwIiwiY3NzIjoiYmFja2dyb3VuZC1jb2xvcjogIzIzMmQzNTsiLCJjc3NQYXJhbXMiOiIwZGVnLCMyMzJkMzUsIzIzMmQzNSJ9″ tdc_css="eyJhbGwiOnsiZGlzcGxheSI6IiJ9fQ==" tds_title3-line_space="15″][td_block_text_with_title custom_title="Equitana trade show" tdc_css="eyJhbGwiOnsicGFkZGluZy10b3AiOiIxNSIsInBhZGRpbmctcmlnaHQiOiIxNSIsInBhZGRpbmctYm90dG9tIjoiMTUiLCJwYWRkaW5nLWxlZnQiOiIxNSIsInNoYWRvdy1zaXplIjoiNiIsInNoYWRvdy1vZmZzZXQtaCI6IjQiLCJzaGFkb3ctb2Zmc2V0LXYiOiI0IiwiYmFja2dyb3VuZC1jb2xvciI6IiNlZmVmZWYiLCJkaXNwbGF5IjoiIn19″ block_template_id="td_block_template_8″]
EQUITANA – The world's leading equestrian exhibition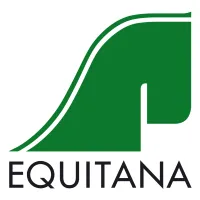 The EQUITANA Essen fair is the world fair for equestrian sport and horseback riding and the big sister fair of the EQUITANA Open Air Neuss and the EQUITANA Open Air Mannheim.
Around 750 exhibitors from more than 30 countries present themselves at the EQUITANA Messe Essen and offer a huge variety of products for everything to do with horses.
The offers of the equestrian fair include, for example, capital goods, feeding, keeping and care, as well as accessories and clothing and more than 1,000 horses structured according to breeds and riding styles.
The program concept of the equestrian sports fair is designed to accompany topics from sport, breeding, husbandry and training through practical presentations, demonstrations and cups.
In addition, visitors to EQUITANA Essen will be offered top-class evening shows with the HOP TOP Show and the HENGSTE breeding evening with top-class actors from the horse scene on four evenings during the trade fair.
– here you can find all the data and figures that could help you in your decision to choose EQUITANA as your presentation platform. Anyone who is anybody will be there!
The Equitana in Essen is the world's largest exhibition for equestrian sports.
For a better overview, the days are divided by topics.
There are, for example one day for ponies, one for stallions, for carriage horses or western horses.
Anyone planning to visit the Equitana and wanting to see everything should really get early on the road, because it's hardly possible to see everything in one day, apart from that, the really great show appearances in the big ring should be missed.
If possible, you should have seen the top-Hop Show, an evening show with top-class players from the horse scene. It takes place during the trade fair on four evenings.
Equitana and Covid-19
The event will take place as a live exhibition and will feature strict Covid-19 prevention measures, including the latest entry regulations.
Among the safety measures that will be put in place are social distancing, mandatory mask wear, and pre-registration. Between participants, a social distance of 1.5 meters must be maintained.
They must also complete a registration form ahead of time and provide complete contact information. The contact form must contain full names, phone numbers, and email addresses.
In indoor areas, apart from exhibition stands, attendees must wear masks. The Equitana will take place on 7 days from Thursday, 07. April to Wednesday, 13. April 2022 in Essen.
Latest information about Covid-19 & Health policy in Messe Essen center
---
Industry sector
Sporting Goods
---
Main product group
Horses, Riding Equipment, Stables, Feeding Stuff, Art, Horse Cars, Tourism, Breeding Associations, Stable Equipment, Training Equipment, Accessories, Technical Items for Events, Leisure, Services, Consulting, Energy Engineering, Environmental Engineering, Gifts
---
BHowCo is a well-known Digital marketing for German trade fairs.
You can add your listing for free in our International Germany B2B portal .
Connect to the Exhibitors of this trade show (B2B)
[/td_block_text_with_title][td_block_text_with_title custom_title="FAQ" block_template_id="td_block_template_8″ header_text_color="#dd3333″]
When is taking place Equitana?
Equitana is taking place from 07 April 2022 to 13 April 2022. Equitana is a trade show biennale held in Essen. Usually in the month of April.
What is exhibited at Equitana?
In Equitana there are appointments with national and international exhibitors Service, Horses, Horse breeding, Sports,…
Where is taking place Equitana?
Equitana takes place in Essen, Germany and is held at Messe Essen Center
[/td_block_text_with_title][vc_row_inner][vc_column_inner][td_block_ad_box spot_img_horiz="content-horiz-center" media_size_image_height="37″ media_size_image_width="300″ spot_img_all="35702″ spot_url="https://bhowco.de/advertise-on-bhowco/" spot_url_window="yes" tdc_css="eyJhbGwiOnsicGFkZGluZy1ib3R0b20iOiIxMCIsImRpc3BsYXkiOiIifX0="][td_block_19 custom_title="Equitana Featured Exhibitors " limit="6″ category_id="8692″ header_color="#dd3333″][/vc_column_inner][/vc_row_inner][vc_row_inner][vc_column_inner][tdm_block_text_image title_text="R2VybWFueSUyMEIyQg==" title_tag="h3″ title_size="tdm-title-md" description="VGhlJTIwZmlyc3QlMjBHZXJtYW55JTIwQjJCJTIwbWFya2V0cGxhY2UlMjBmb3IlMjBJbnRlcm5hdGlvbmFsJTIwRXhoaWJpdG9ycyUyMGluJTIwR2VybWFuJTIwdHJhZGUlMjBmYWlycy4lMjBBZGQlMjB5b3VyJTIwbGlzdGluZyUyMCUyMGZvciUyMGZyZWUuJTIw" button_text="Add listing" button_tdicon="tdc-font-fa tdc-font-fa-chevron-right" button_size="tdm-btn-lg" image="37563″ content_align_vertical="content-vert-center" tds_title="tds_title3″ tdc_css="eyJhbGwiOnsicGFkZGluZy1yaWdodCI6IjEwIiwicGFkZGluZy1sZWZ0IjoiMTAiLCJzaGFkb3ctc2l6ZSI6IjYiLCJzaGFkb3ctb2Zmc2V0LWgiOiI0Iiwic2hhZG93LW9mZnNldC12IjoiNCIsImJhY2tncm91bmQtY29sb3IiOiIjMjMyZDM1IiwiZGlzcGxheSI6IiJ9fQ==" description_color="#ffffff" button_open_in_new_window="yes" tds_button="tds_button8″ tds_button8-background_color="eyJ0eXBlIjoiZ3JhZGllbnQiLCJjb2xvcjEiOiIjZWEwMDAwIiwiY29sb3IyIjoiI2Y5MDAwMCIsIm1peGVkQ29sb3JzIjpbXSwiZGVncmVlIjoiLTYwIiwiY3NzIjoiYmFja2dyb3VuZDogLXdlYmtpdC1saW5lYXItZ3JhZGllbnQoLTYwZGVnLCNmOTAwMDAsI2VhMDAwMCk7YmFja2dyb3VuZDogbGluZWFyLWdyYWRpZW50KC02MGRlZywjZjkwMDAwLCNlYTAwMDApOyIsImNzc1BhcmFtcyI6Ii02MGRlZywjZjkwMDAwLCNlYTAwMDAifQ==" media_size_image_height="212″ media_size_image_width="300″ tds_title3-subtitle_text="Int. Exhibitors in German trade shows" tds_title3-line_width="165″ tds_title3-subtitle_color="#dd3333″ tds_title3-title_color="eyJ0eXBlIjoiZ3JhZGllbnQiLCJjb2xvcjEiOiIjZjRhNTFkIiwiY29sb3IyIjoiI2VmZWZlZiIsIm1peGVkQ29sb3JzIjpbXSwiZGVncmVlIjoiIiwiY3NzIjoiYmFja2dyb3VuZDogLXdlYmtpdC1saW5lYXItZ3JhZGllbnQoMGRlZywjZWZlZmVmLCNmNGE1MWQpO2JhY2tncm91bmQ6IGxpbmVhci1ncmFkaWVudCgwZGVnLCNlZmVmZWYsI2Y0YTUxZCk7IiwiY3NzUGFyYW1zIjoiMGRlZywjZWZlZmVmLCNmNGE1MWQifQ==" button_url="https://bhowco.de/add-directory-listing/" tds_button8-background_hover_color="#104b77″][/vc_column_inner][/vc_row_inner][vc_row_inner][vc_column_inner][/vc_column_inner][/vc_row_inner][vc_row_inner][vc_column_inner][td_block_video_embed video_url="https://youtu.be/hQIbBmESwYs" tdc_css="eyJhbGwiOnsic2hhZG93LXNpemUiOiI2Iiwic2hhZG93LW9mZnNldC1oIjoiNCIsInNoYWRvdy1vZmZzZXQtdiI6IjQiLCJjb250ZW50LWgtYWxpZ24iOiJjb250ZW50LWhvcml6LWNlbnRlciIsImRpc3BsYXkiOiIifX0="][/vc_column_inner][/vc_row_inner][tdb_single_post_share][/vc_column][vc_column width="1/3″][td_block_text_with_title custom_title="Advance search" block_template_id="td_block_template_8″ header_text_color="#dd3333″]
[/td_block_text_with_title][td_block_ad_box spot_img_horiz="content-horiz-center" media_size_image_height="250″ media_size_image_width="300″ spot_img_all="35700″ tdc_css="eyJhbGwiOnsibWFyZ2luLXRvcCI6Ii0xNSIsInBhZGRpbmctdG9wIjoiMjAiLCJwYWRkaW5nLWJvdHRvbSI6IjIwIiwic2hhZG93LXNpemUiOiI2Iiwic2hhZG93LW9mZnNldC1oIjoiNCIsInNoYWRvdy1vZmZzZXQtdiI6IjQiLCJkaXNwbGF5IjoiIn19″][vc_empty_space][vc_row_inner][vc_column_inner][td_block_weather tdc_css="eyJhbGwiOnsicGFkZGluZy1sZWZ0IjoiNSIsInNoYWRvdy1zaXplIjoiNyIsInNoYWRvdy1vZmZzZXQtaCI6IjQiLCJzaGFkb3ctb2Zmc2V0LXYiOiI1IiwiYmFja2dyb3VuZC1jb2xvciI6IiMxZTczYmUiLCJkaXNwbGF5IjoiIn19″ custom_title="Essen Weather" w_key="81be1bb57dd6cca35a188b102bea2ec6″ w_location="Essen" header_color="#dd3333″ city_color="#ffffff" condition_color="#eff7f5″ frcst_temp_color="#dd8604″ temp_color="#dd9933″ frcst_day_color="#ffffff" sep_color="#232d35″ block_template_id="td_block_template_8″ header_text_color="#232d35″ border_color="#dd3333″][/vc_column_inner][/vc_row_inner][td_block_text_with_title]
[waiting name="EQUITANA 2022″]
[/td_block_text_with_title][vc_row_inner][vc_column_inner][td_block_text_with_title custom_title="EQUITANA trade show" header_color="#dd3333″ tdc_css="eyJhbGwiOnsibWFyZ2luLXRvcCI6Ii0xNSIsInBhZGRpbmctdG9wIjoiMTUiLCJwYWRkaW5nLXJpZ2h0IjoiMTUiLCJwYWRkaW5nLWJvdHRvbSI6IjE1IiwicGFkZGluZy1sZWZ0IjoiMTUiLCJzaGFkb3ctc2l6ZSI6IjYiLCJiYWNrZ3JvdW5kLWNvbG9yIjoiI2RkOTkzMyIsImRpc3BsYXkiOiIifX0="]
EVENT LOCATION
VENUE
Messe Essen Center
DATE
07.04.-13.04.2022
INTERVAL
EVERY TWO YEARS
FOUNDED IN
1972
ORGANISER
Reed Exhibitions Deutschland GmbH
Völklinger Straße 4
40219 Dusseldorf
Germany
Tel: +49 211 90191-0
Fax: +49 211 90191-123
Email: info[@]reedexpo.de
URL:  http://www.reedexpo.de
PROJECT TEAM
Phone: +49 211 90191-201
Fax: +49 211 90191-143
Email: info[@]equitana.com
Website: http://www.equitana.com
---
How to get to EQUITANA Essen

On foot:
from HBF 35 min walking distance (2.6km)
from Essen/Mülheim Airport – 1h10 min walk (5.3km)
By car:
from HBF – 6 min ride (2.8km)
from Essen/Mülheim Airport – 8-10 min drive (6.5km)
By public transport:
From HBF it is only 6 min ride with U11
from Essen/Mülheim Airport – there is no direct transportation
(alternatively you can walk ~30 min to Essen Abzweig Flughafen Stop and take Bus 142 for 9 stops, which will take you ~45 min total)
[/td_block_text_with_title][td_flex_block_1 modules_on_row="" hide_audio="yes" image_size="td_150x0″ image_height="100″ image_width="30″ image_floated="float_left" image_radius="100″ meta_padding="0 0 0 15px" art_title="8px 0 0 0″ modules_category="above" show_author="none" show_excerpt="none" show_btn="none" show_com="none" block_template_id="" header_color="#dd3333″ category_id="8693″ custom_title="Equitana Exhibitor list"][/vc_column_inner][/vc_row_inner][vc_row_inner][vc_column_inner][tdm_block_image_info_box box_style="style-2″ box_image="https://bhowco.de/wp-content/plugins/td-composer/assets/images/placeholders/thumb_01.jpg" box_title="Branding on German trade fairs Portal" box_description="V2UlMjBhcmUlMjBoZXJlJTIwdG8lMjBoZWxwJTIweW91JTIwZ3JvdyUyMHVwJTIweW91ciUyMGJyYW5kJTIwb24lMjBHZXJtYW4lMjB0cmFkZSUyMGZhaXJzJTIwcG9ydGFsLiUyMFdlJTIwc3VwcG9ydCUyMGFsbCUyMEludGVybmF0aW9uYWwlMjBFeGhpYml0b3JzJTIwaW4lMjBHZXJtYW4lMjB0cmFkZSUyMHNob3dzLg==" box_overlay="eyJ0eXBlIjoiZ3JhZGllbnQiLCJjb2xvcjEiOiJyZ2JhKDMwLDExNSwxOTAsMC43KSIsImNvbG9yMiI6InJnYmEoMCwxOSwzOCwwLjgpIiwibWl4ZWRDb2xvcnMiOltdLCJkZWdyZWUiOiIzMCIsImNzcyI6ImJhY2tncm91bmQ6IC13ZWJraXQtbGluZWFyLWdyYWRpZW50KDMwZGVnLHJnYmEoMCwxOSwzOCwwLjgpLHJnYmEoMzAsMTE1LDE5MCwwLjcpKTtiYWNrZ3JvdW5kOiBsaW5lYXItZ3JhZGllbnQoMzBkZWcscmdiYSgwLDE5LDM4LDAuOCkscmdiYSgzMCwxMTUsMTkwLDAuNykpOyIsImNzc1BhcmFtcyI6IjMwZGVnLHJnYmEoMCwxOSwzOCwwLjgpLHJnYmEoMzAsMTE1LDE5MCwwLjcpIn0=" tds_button="tds_button3″ button_size="tdm-btn-md" button_text="LEARN MORE" button_icon_size="18″ button_tdicon="tdc-font-fa tdc-font-fa-graduation-cap" button_url="https://bhowco.de/about-bhowco"][/vc_column_inner][/vc_row_inner][td_block_instagram custom_title="Follow Us on Instagram" block_template_id="td_block_template_8″ header_text_color="#dd3333″ tdc_css="eyJhbGwiOnsicGFkZGluZy10b3AiOiIxMCIsInBhZGRpbmctcmlnaHQiOiIxMCIsInBhZGRpbmctYm90dG9tIjoiMTAiLCJwYWRkaW5nLWxlZnQiOiIxMCIsInNoYWRvdy1zaXplIjoiNiIsImRpc3BsYXkiOiIifX0=" instagram_margin="2″][/vc_column][/vc_row][/tdc_zone]