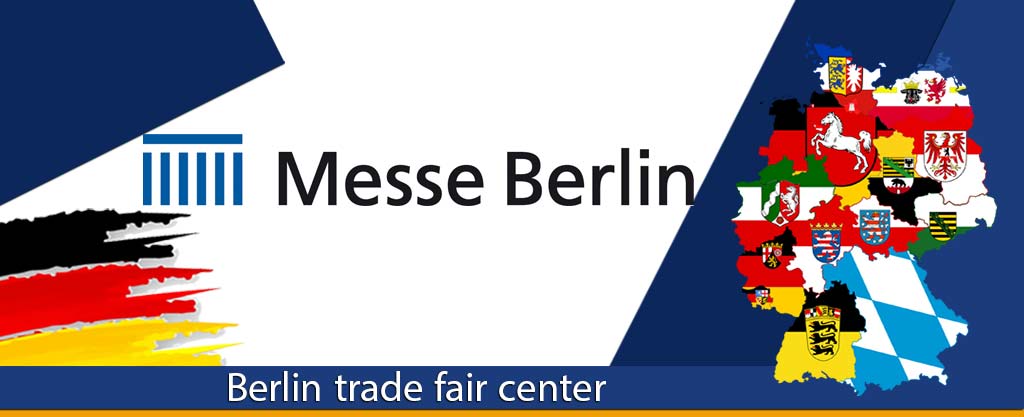 Messe Berlin (Berlin Messegelände) are exhibition grounds in the Charlottenburg-Wilmersdorf precinct of Berlin, Germany, at Masurenallee opposite the Haus des Rundfunks.
Since 2011, they have officially been known as "Berlin ExpoCenter City" and operated by the Messe Berlin GmbH company.
The premises, built in 1936–37, comprise twenty-six halls covering 160,000 square metres (1,700,000 sq ft) including Funkturm Berlin.
The halls are connected via a bridge to the Internationales Congress Centrum Berlin, which closed in 2014 until further notice.
To the south is the CityCube Berlin, an exhibition and conference hall that opened in 2014, built on the lands of the former Deutschlandhalle arena, which has replaced the functions of the ICC.
Important trade fairs held here include Internationale Grüne Woche Berlin (Green Week), Internationale Funkausstellung Berlin (IFA), Internationale Tourismus-Börse (ITB), Youth fair YOU, Venus Berlin and InnoTrans.
Messe Berlin GmbH
Address: Messedamm 22,
14055 Berlin
Germany.
Tel: +49 30 3038-0
Fax: +49 30 3038-2325
Email: central[@]messe-berlin.de
Website:http://www.messe-berlin.de
tue

06/06
wed

06/07
thu

06/08
fri

06/09
sat

06/10
When it's about controlling hundreds of articles, product pages for web shops, or user profiles in social networks, all
2023-2024
BERLIN TRADE FAIRS CALENDAR
INTERNATIONAL EXHIBITIONS
Add listing for International Exhibitors in German trade fairs
Creative Services For German Trade fairs
We are trying to prepare great experience for you in German trade fairs and offer creative services to grow up your brand by international digital marketing and face to face marketing in German trade fairs by proffesional team.
Hostess & Promoters
Proffesional marketing team for International trade fairs in Germany
Hostess & Promoters
Trending Articles
All

Hannover Messe 2023

HANNOVER MESSE digital marketing

Hannover Messe Floor Plan

HANNOVER MESSE ticket price

When it's about controlling hundreds of articles, product pages for web shops, or user profiles…
Have a query? Please check this question and answers
Add listing for International Exhibitors in German trade fairs