Frankfurt

Exhibition

Center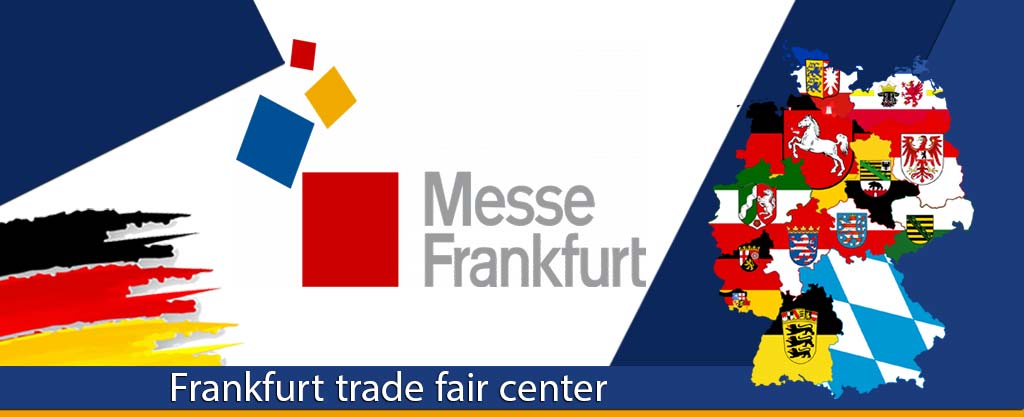 Frankfurt exhibition center (Frankfurt trade fair center) as one of the world's largest trade fair companies which was established in 1909, is with 537,000,000 Euros in sales and over 1,800 active employees.
It has 578,000 square meters and with ten exhibition halls, a central logistics center and an attached convention located in the Bockenheim and Westend-Süd districts, close to the city center.
The group of Messe Frankfurt has a global network of 28 subsidiaries, five branch offices, and 52 international sales partners that makes it presents in over 150 countries to their customers.
Instantly, Messe Frankfurt center organized 133 trade fairs in 2015, of which more than half took place outside Germany.
The Board of Management of Frankfurt Exhibition center consists of Wolfgang Marzin, Detlef Braun, and Uwe Behm.
The shareholders are the City of Frankfurt, with 60 percent and the State of Hesse with 40 percent.
Also Frankfurt exhibition's events reflect the market structures of a wide range of sectors including consumer goods, entertainment, media, mobility, logistics and textile technology.
Messe Frankfurt Address:
Messe Frankfurt Exhibition GmbH
Ludwig-Erhard-Anlage 1,
60327 Frankfurt on the Main,
Germany
Tel : +49 69 7575-0
Fax: +49 69 7575-64 33
Email: info[@]messefrankfurt.com
website: https://www.messefrankfurt.com/frankfurt/en.html
tue

06/06
wed

06/07
thu

06/08
fri

06/09
sat

06/10
Aktan Misr Textile & Dyeing SAE Exhibitor at Heimtextil 2022 Heimtextil 2022 Exhibitor list The leading supplier of 100% Egyptia...
2023-2024
FRANKFURT TRADE FAIRS CALENDAR
INTERNATIONAL EXHIBITIONS
Add listing for International Exhibitors in German trade fairs
Creative Services For German Trade fairs
We are trying to prepare great experience for you in German trade fairs and offer creative services to grow up your brand by international digital marketing and face to face marketing in German trade fairs by proffesional team.
Hostess & Promoters
Proffesional marketing team for International trade fairs in Germany
Hostess & Promoters
Have a query? Please check this question and answers
Add listing for International Exhibitors in German trade fairs