Freiburg

Exhibition

Center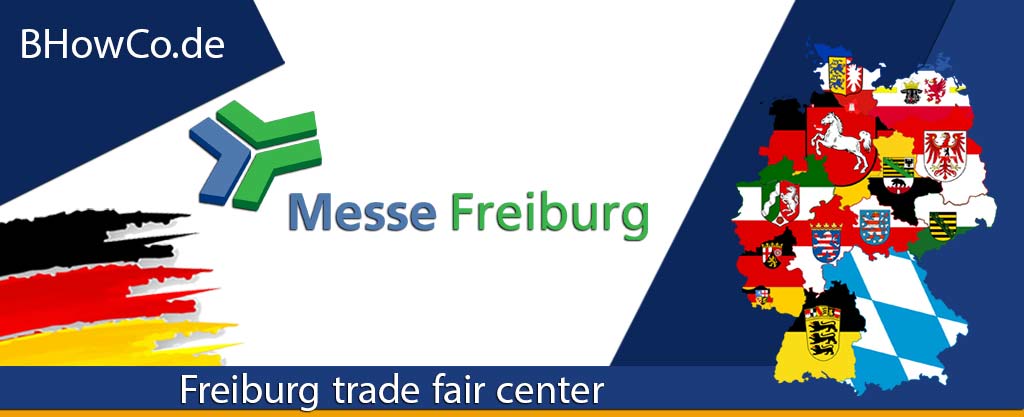 The history of the Messe Freiburg Center goes back to over 50 years ago.
By providing you with services and technologies Messe Freiburg Center allows the highly flexible use of the venue.
Over 5 million visitors to about 35 trade fairs, exhibitions and events held annually at the Freiburg Messe show that the Messe Freiburg Center is one of the most significant marketplaces in the region.
Many fairs and events are organized in Messe Freiburg Center with range of trade fairs, fairs for the public, conferences, major sporting and cultural events, TV shows and etc.
Freiburg exhibition has 4 halls and a foyer with a total space of 21.500 m².
The outdoor areas of the Freiburg Messe is about 81.000 m².
There are also 10 conference rooms with a total of 1,320 m² for up to 1,676 attendees.
Messe Freiburg center address : 
Freiburg Wirtschaft Touristik und Messe GmbH & Co. KG
Address: Europaplatz 1,
79108 Freiburg, Germany
Telephone: +49 761 3881-02
Fax: +49 761 3881-3006
Email: messe.freiburg[at]fwtm.de
URL : www.messe.freiburg.de
tue

06/06
wed

06/07
thu

06/08
fri

06/09
sat

06/10
Aktan Misr Textile & Dyeing SAE Exhibitor at Heimtextil 2022 Heimtextil 2022 Exhibitor list The leading supplier of 100% Egyptia...
2023-2024
FREIBURG TRADE FAIRS CALENDAR
INTERNATIONAL EXHIBITIONS
Add listing for International Exhibitors in German trade fairs
Creative Services For German Trade fairs
We are trying to prepare great experience for you in German trade fairs and offer creative services to grow up your brand by international digital marketing and face to face marketing in German trade fairs by proffesional team.
Hostess & Promoters
Proffesional marketing team for International trade fairs in Germany
Hostess & Promoters
Have a query? Please check this question and answers
Add listing for International Exhibitors in German trade fairs