[tdc_zone type="tdc_content"][vc_row flex_layout="block"][vc_column width="2/3″][tdm_block_title_over_image title_size="tdm-title-md" open_in_new_window="yes" image_alignment="center" media_size_image_height="122″ media_size_image_width="300″ block_height="280″ tdc_css="eyJhbGwiOnsic2hhZG93LXNpemUiOiI2Iiwic2hhZG93LW9mZnNldC1oIjoiNCIsInNoYWRvdy1vZmZzZXQtdiI6IjQiLCJkaXNwbGF5IjoiIn19″ image="33731″][tdb_single_post_share][td_block_ad_box spot_img_horiz="content-horiz-center" media_size_image_height="37″ media_size_image_width="300″ spot_img_all="35702″ spot_url="https://bhowco.de/advertise-on-bhowco/" spot_url_window="yes" tdc_css="eyJhbGwiOnsicGFkZGluZy1ib3R0b20iOiIxMCIsImRpc3BsYXkiOiIifX0="][tdm_block_column_title title_text="SGFubm92ZXIlMjBNZXNzZQ==" title_tag="h2″ title_size="tdm-title-md" tds_title="tds_title3″ tds_title3-title_color="#dd3333″ tds_title3-subtitle_text="International trade fair for Home of Industrial Pioneers" tds_title3-line_width="300″ tds_title3-subtitle_space="10″ tds_title3-f_subtitle_font_style="normal" tds_title3-f_subtitle_font_weight="400″ tds_title3-f_subtitle_font_transform="none" tds_title3-subtitle_color="#000000″ tds_title3-line_color="eyJ0eXBlIjoiZ3JhZGllbnQiLCJjb2xvcjEiOiIjMjMyZDM1IiwiY29sb3IyIjoiIzIzMmQzNSIsIm1peGVkQ29sb3JzIjpbXSwiZGVncmVlIjoiLTkwIiwiY3NzIjoiYmFja2dyb3VuZC1jb2xvcjogIzIzMmQzNTsiLCJjc3NQYXJhbXMiOiIwZGVnLCMyMzJkMzUsIzIzMmQzNSJ9″ tdc_css="eyJhbGwiOnsiZGlzcGxheSI6IiJ9fQ==" tds_title3-line_space="15″][td_block_text_with_title custom_title="Hannover Messe trade show" tdc_css="eyJhbGwiOnsicGFkZGluZy10b3AiOiIxNSIsInBhZGRpbmctcmlnaHQiOiIxNSIsInBhZGRpbmctYm90dG9tIjoiMTUiLCJwYWRkaW5nLWxlZnQiOiIxNSIsInNoYWRvdy1zaXplIjoiNiIsInNoYWRvdy1vZmZzZXQtaCI6IjQiLCJzaGFkb3ctb2Zmc2V0LXYiOiI0IiwiYmFja2dyb3VuZC1jb2xvciI6IiNlZmVmZWYiLCJkaXNwbGF5IjoiIn19″]
HANNOVER MESSE is the world's leading trade fair for industry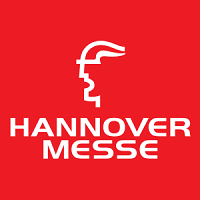 Around 6,500 exhibitors from over 60 countries present themselves at the industrial fair in Hanover and completely cover all topics of the industrial value chain, from individual components to intelligent factories as well as trends such as energy efficiency, lightweight construction and additive manufacturing.
All key technologies and core areas of industry are in one place at this trade show – from research and development, industrial automation and IT to subcontracting, production technologies and services to energy and mobility technologies.
Only at the technology fair can you find all the innovations and important solution providers of the networked industry in one place.
In numerous forums, conferences, special shows and guided tours, learn everything about the development of the digital industrial world of tomorrow, ideas for the factory of the future, flexible and modular development and production or the energy transition in industry and logistics.
At this trade show you will meet pioneers and users, startups and world market leaders, discuss things face-to-face with colleagues and at the same time use your visit to the trade fair for networking and further education.
Hannover Messe and Covid-19
The digital edition of Hannover Messe 2021 was a success.
It showed that there are methods for maintaining industry ties. Deutsche Messe AG, on the other hand, has no intentions of making this trade show completely digital.
They understand the significance of attending live trade fairs.
This includes the opportunities that such events offer exhibitors.
As a result, Messe Hannover will host Hannover Messe 2022 as a hybrid event after a necessary postponement.
The postponement is necessary due to the ongoing pandemic and has been done after extensive discussions with the exhibitors and associate organizations.
The most recent live event dates are 30.05.2022 – 2.06.2022.
All COVID-19 protocols and guidelines will be followed.
Social distancing guidelines and the 3G admittance regulation will be included as precautionary measures.
Participants must uphold a social distance of 1.5 m at all times.
Before entering the venue, attendees must present documents such as negative test results.
Vaccination passports containing at least two injected doses, as well as proof of recovery certificates, are also acceptable.
Latest information about Covid-19 & Health policy in Messe Hanover center
---
Industry sector
Trade Fairs for Capital Goods , Conveyance and Storage Technology , Computer-Aided Engineering, Factory Automation, Electrical Engineering, Electronics , Energy (conventional and renewable), Information and Communication Technology, Software , Logistics, Gears and Drives, Subcontracting,  Measuring and Control .
---
Main product group
Industrial Automation, Nanotechnology, Gears and Drives Technology, Energy Engineering, IT Services, Technologies, Research and Development, Compressed Air Technology, Vacuum Technology in Laboratories,  Ancillaries, Services, Energy Management, renewable energies, Factory Automation, Process Automation, light weight building board, Fluid Mechanics, Power Plants, Plant Engineering, Components, Surface Mount Technology.
---
BHowCo is a well-known Digital marketing for German trade fairs.
You can add your listing for free in our International Germany B2B portal .
Connect to the Exhibitors of this trade show (B2B)
[/td_block_text_with_title][td_block_text_with_title custom_title="FAQ" block_template_id="td_block_template_8″ header_text_color="#dd3333″]
When is taking place Hannover Messe?
Hannover Messe will be held from 30 May 2022 to 02 June 2022. It is an anual fair held in Hanover. usually in May.
What is exhibited at Hannover Messe?
In Hannover Messe there are appointments with national and international exhibitors Engineering, Controls, Automation, New Technologies, Industrial equipment, Industry, Equipment and technologies, Finance, Industrial fairs, Technology,  …
Where is taking place Hannover Messe?
Hannover Messe takes place in Hannover, Germany and is held at Hannover Fairground on the street Hermesallee, Hannover in city.
[/td_block_text_with_title][vc_row_inner][vc_column_inner][td_block_ad_box spot_img_horiz="content-horiz-center" media_size_image_height="37″ media_size_image_width="300″ spot_img_all="35702″ spot_url="https://bhowco.de/advertise-on-bhowco/" spot_url_window="yes" tdc_css="eyJhbGwiOnsicGFkZGluZy1ib3R0b20iOiIxMCIsImRpc3BsYXkiOiIifX0="][td_block_19 custom_title="Hannover Messe Featured Exhibitors " limit="6″ category_id="8588″ header_color="#dd3333″][/vc_column_inner][/vc_row_inner][vc_row_inner][vc_column_inner][tdm_block_text_image title_text="R2VybWFueSUyMEIyQg==" title_tag="h3″ title_size="tdm-title-md" description="VGhlJTIwZmlyc3QlMjBHZXJtYW55JTIwQjJCJTIwbWFya2V0cGxhY2UlMjBmb3IlMjBJbnRlcm5hdGlvbmFsJTIwRXhoaWJpdG9ycyUyMGluJTIwR2VybWFuJTIwdHJhZGUlMjBmYWlycy4lMjBKb2luaW5nJTIwdXMlMjBmb3IlMjBmcmVlLg==" button_text="Learn More" button_tdicon="tdc-font-fa tdc-font-fa-chevron-right" button_size="tdm-btn-lg" image="37563″ content_align_vertical="content-vert-center" tds_title="tds_title3″ tdc_css="eyJhbGwiOnsicGFkZGluZy1yaWdodCI6IjEwIiwicGFkZGluZy1sZWZ0IjoiMTAiLCJzaGFkb3ctc2l6ZSI6IjYiLCJzaGFkb3ctb2Zmc2V0LWgiOiI0Iiwic2hhZG93LW9mZnNldC12IjoiNCIsImJhY2tncm91bmQtY29sb3IiOiIjMjMyZDM1IiwiZGlzcGxheSI6IiJ9fQ==" description_color="#ffffff" button_open_in_new_window="yes" tds_button="tds_button8″ tds_button8-background_color="eyJ0eXBlIjoiZ3JhZGllbnQiLCJjb2xvcjEiOiIjZGQ5OTMzIiwiY29sb3IyIjoiIzRkYjJlYyIsIm1peGVkQ29sb3JzIjpbXSwiZGVncmVlIjoiLTYwIiwiY3NzIjoiYmFja2dyb3VuZDogLXdlYmtpdC1saW5lYXItZ3JhZGllbnQoLTYwZGVnLCM0ZGIyZWMsI2RkOTkzMyk7YmFja2dyb3VuZDogbGluZWFyLWdyYWRpZW50KC02MGRlZywjNGRiMmVjLCNkZDk5MzMpOyIsImNzc1BhcmFtcyI6Ii02MGRlZywjNGRiMmVjLCNkZDk5MzMifQ==" media_size_image_height="212″ media_size_image_width="300″ tds_title3-subtitle_text="Int. Exhibitors in German trade shows" tds_title3-line_width="165″ tds_title3-subtitle_color="#dd3333″ tds_title3-title_color="eyJ0eXBlIjoiZ3JhZGllbnQiLCJjb2xvcjEiOiIjZjRhNTFkIiwiY29sb3IyIjoiI2VmZWZlZiIsIm1peGVkQ29sb3JzIjpbXSwiZGVncmVlIjoiIiwiY3NzIjoiYmFja2dyb3VuZDogLXdlYmtpdC1saW5lYXItZ3JhZGllbnQoMGRlZywjZWZlZmVmLCNmNGE1MWQpO2JhY2tncm91bmQ6IGxpbmVhci1ncmFkaWVudCgwZGVnLCNlZmVmZWYsI2Y0YTUxZCk7IiwiY3NzUGFyYW1zIjoiMGRlZywjZWZlZmVmLCNmNGE1MWQifQ=="][/vc_column_inner][/vc_row_inner][vc_row_inner][vc_column_inner][/vc_column_inner][/vc_row_inner][vc_row_inner][vc_column_inner][td_block_video_embed video_url="https://youtu.be/g_NA3fy6OFE" tdc_css="eyJhbGwiOnsic2hhZG93LXNpemUiOiI2Iiwic2hhZG93LW9mZnNldC1oIjoiNCIsInNoYWRvdy1vZmZzZXQtdiI6IjQiLCJjb250ZW50LWgtYWxpZ24iOiJjb250ZW50LWhvcml6LWNlbnRlciIsImRpc3BsYXkiOiIifX0="][/vc_column_inner][/vc_row_inner][tdb_single_post_share][/vc_column][vc_column width="1/3″][td_block_text_with_title custom_title="Advance search" block_template_id="td_block_template_8″ header_text_color="#dd3333″]
[/td_block_text_with_title][td_block_ad_box spot_img_horiz="content-horiz-center" media_size_image_height="250″ media_size_image_width="300″ spot_img_all="35700″ tdc_css="eyJhbGwiOnsibWFyZ2luLXRvcCI6Ii0xNSIsInBhZGRpbmctdG9wIjoiMjAiLCJwYWRkaW5nLWJvdHRvbSI6IjIwIiwic2hhZG93LXNpemUiOiI2Iiwic2hhZG93LW9mZnNldC1oIjoiNCIsInNoYWRvdy1vZmZzZXQtdiI6IjQiLCJkaXNwbGF5IjoiIn19″][vc_empty_space][vc_row_inner][vc_column_inner][td_block_weather tdc_css="eyJhbGwiOnsic2hhZG93LXNpemUiOiI3Iiwic2hhZG93LW9mZnNldC1oIjoiNCIsInNoYWRvdy1vZmZzZXQtdiI6IjUiLCJiYWNrZ3JvdW5kLWNvbG9yIjoiIzFlNzNiZSIsImRpc3BsYXkiOiIifX0=" custom_title="Hanover Weather" w_key="81be1bb57dd6cca35a188b102bea2ec6″ w_location="Hanover" header_color="#dd3333″ city_color="#ffffff" condition_color="#eff7f5″ frcst_temp_color="#dd8604″ temp_color="#dd9933″ frcst_day_color="#ffffff" sep_color="#eff7f5″][/vc_column_inner][/vc_row_inner][td_block_text_with_title]
[waiting name="HANNOVER MESSE 2022″]
[/td_block_text_with_title][vc_row_inner][vc_column_inner][td_block_text_with_title custom_title="Hannover Messe Trade Show" header_color="#dd3333″ tdc_css="eyJhbGwiOnsicGFkZGluZy10b3AiOiIxNSIsInBhZGRpbmctcmlnaHQiOiIxNSIsInBhZGRpbmctYm90dG9tIjoiMTUiLCJwYWRkaW5nLWxlZnQiOiIxNSIsInNoYWRvdy1zaXplIjoiNiIsImJhY2tncm91bmQtY29sb3IiOiIjZGQ5OTMzIiwiZGlzcGxheSI6IiJ9fQ=="]
EVENT LOCATION
VENUE
Hanover, GERMANY
MESSE Hanover Center
DATE
25.04.2022 – 29.04.2022
30.05.2022 – 02.06.2022
Monday – Thursday, 4 days
17.04.2023 – 21.04.2023
22.04.2024 – 26.04.2024
Past editions:

12. – 16. April 2021
Online
01. – 05. April 2019
Hannover
INTERVAL
annually
FOUNDED IN
1947
ORGANISER
Deutsche Messe AG
Messegelände 30521
Hanover, Germany.
Phone: +49 511 89-0
Fax: +49 511 89-32626
Email: info[@]messe.de
Website: http://www.messe.de
PROJECT TEAM
Phone: +49 511 89-34466
Fax: +49 511 89-31147
Email: hannovermesse[@]messe.de
Website: http://www.hannovermesse.de
---
How to get to Hannover Messe


On foot:
from Hbf ~35 min with a bike 1h 20 min bike ride

By car:
From Haptbahnhof there are ony 20 to 30 min with a car
From Hannover Aiport via A2 for 30 min

By public transport:
From Hbf – S4 to Messe Hanover/Laatzen for 23 min OR take U1, U2 or U8 for 30 to 40 min
From Hannover Aiport take S5 to Hbf and then U8 to Hannover, Messe/Nord (1h 10 min)
[/td_block_text_with_title][td_flex_block_1 modules_on_row="" hide_audio="yes" image_size="td_150x0″ image_height="100″ image_width="30″ image_floated="float_left" image_radius="100″ meta_padding="0 0 0 15px" art_title="8px 0 0 0″ modules_category="above" show_author="none" show_excerpt="none" show_btn="none" show_com="none" block_template_id="" header_color="#dd3333″ category_id="8587″ custom_title="Hannover Messe Exhibitor List"][/vc_column_inner][/vc_row_inner][vc_row_inner][vc_column_inner][tdm_block_image_info_box box_style="style-2″ box_image="https://bhowco.de/wp-content/plugins/td-composer/assets/images/placeholders/thumb_01.jpg" box_title="Branding on German trade fairs Portal" box_description="V2UlMjBhcmUlMjBoZXJlJTIwdG8lMjBoZWxwJTIweW91JTIwZ3JvdyUyMHVwJTIweW91ciUyMGJyYW5kJTIwb24lMjBHZXJtYW4lMjB0cmFkZSUyMGZhaXJzJTIwcG9ydGFsLiUyMFdlJTIwc3VwcG9ydCUyMGFsbCUyMEludGVybmF0aW9uYWwlMjBFeGhpYml0b3JzJTIwaW4lMjBHZXJtYW4lMjB0cmFkZSUyMHNob3dzLg==" box_overlay="eyJ0eXBlIjoiZ3JhZGllbnQiLCJjb2xvcjEiOiJyZ2JhKDMwLDExNSwxOTAsMC43KSIsImNvbG9yMiI6InJnYmEoMCwxOSwzOCwwLjgpIiwibWl4ZWRDb2xvcnMiOltdLCJkZWdyZWUiOiIzMCIsImNzcyI6ImJhY2tncm91bmQ6IC13ZWJraXQtbGluZWFyLWdyYWRpZW50KDMwZGVnLHJnYmEoMCwxOSwzOCwwLjgpLHJnYmEoMzAsMTE1LDE5MCwwLjcpKTtiYWNrZ3JvdW5kOiBsaW5lYXItZ3JhZGllbnQoMzBkZWcscmdiYSgwLDE5LDM4LDAuOCkscmdiYSgzMCwxMTUsMTkwLDAuNykpOyIsImNzc1BhcmFtcyI6IjMwZGVnLHJnYmEoMCwxOSwzOCwwLjgpLHJnYmEoMzAsMTE1LDE5MCwwLjcpIn0=" tds_button="tds_button3″ button_size="tdm-btn-md" button_text="LEARN MORE" button_icon_size="18″ button_tdicon="tdc-font-fa tdc-font-fa-graduation-cap" button_url="https://bhowco.de/about-bhowco"][/vc_column_inner][/vc_row_inner][/vc_column][/vc_row][/tdc_zone]