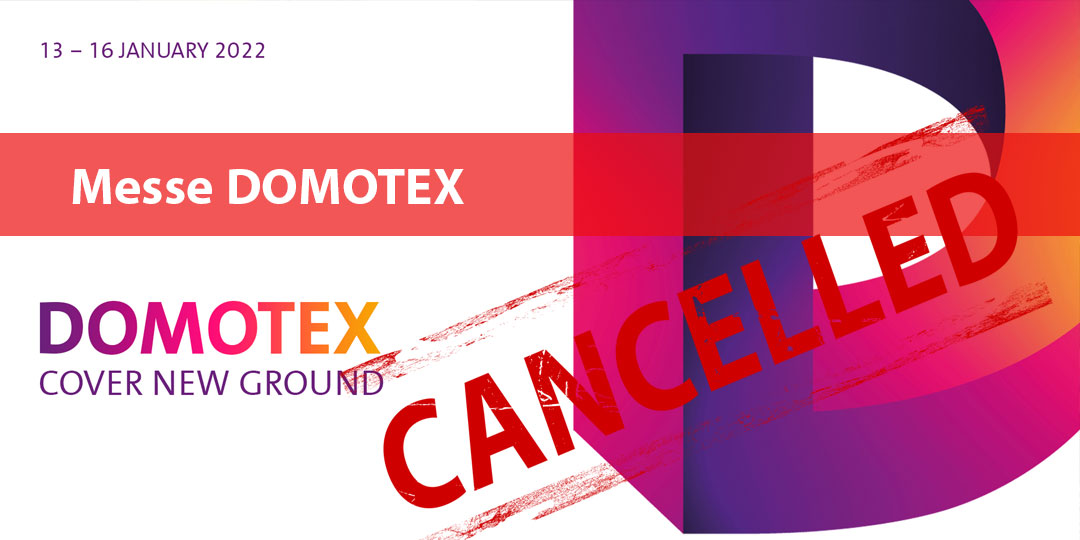 DOMOTEX cancelled in January 2022
DOMOTEX 2022 will not take place in January.
This was announced by Deutsche Messe AG as organizer of the leading trade show for carpets and floor coverings.
"DOMOTEX is particularly affected by the impact of the Corona pandemic, as the vast majority of DOMOTEX exhibitors and attendees come from abroad.
However, given the current pandemic situation, international business travel is not expected to recover in the short term," adds Wedell-Castellano.
The organizers are looking into a DOMOTEX date later in the 2022 calendar year.
DOMOTEX will feature several innovations:
a modern and optimized design of the two newly introduced DOMOTEX labels "Carpets & Rugs" and "Floor & Wall" as well as an adapted hall structure will facilitate orientation.
The expanded range of products and services increases efficiency.
In addition, DOMOTEX focuses even more on application and special formats tailored to specific target groups that increase for atmosphere and relevance.
"We will present trends, innovations and lifestyle in a decentralized way in the respective display areas," says Sonia Wedell-Castellano, Global Director DOMOTEX, Deutsche Messe AG, Hannover. "
Exhibitors and attendees can look forward to many innovative ideas.
They can discover trends and innovations that will shape tomorrow's business.
We are particularly pleased with market-relevant exhibitors that we have been able to 'reconquer' for the upcoming event.
For more information about the this trade show and Digital marketing for DOMOTEX
Source : Messe DOMOTEX
---
BHowCo is a well-known Digital marketing for German trade fairs.
You can add your listing for free in our International Germany B2B portal .
Connect to the Exhibitors of this trade show (B2B)
Germany messe award