AUTOMATICA
202221jun(jun 21)9:00 am24(jun 24)6:00 pmAUTOMATICAThe Leading Exhibition for Smart Automation and Robotics.Messe Munich Center, Messegelände/ Am Messesee 2, 81823 Munich, GermanyEvent Type Computer-Aided Engineering, Factory Automation, Measuring and Control,Electrical Engineering, Electronics,Logistics, Gears and Drives, Conveyance and Storage Technology Event Organized ByMesse München GmbH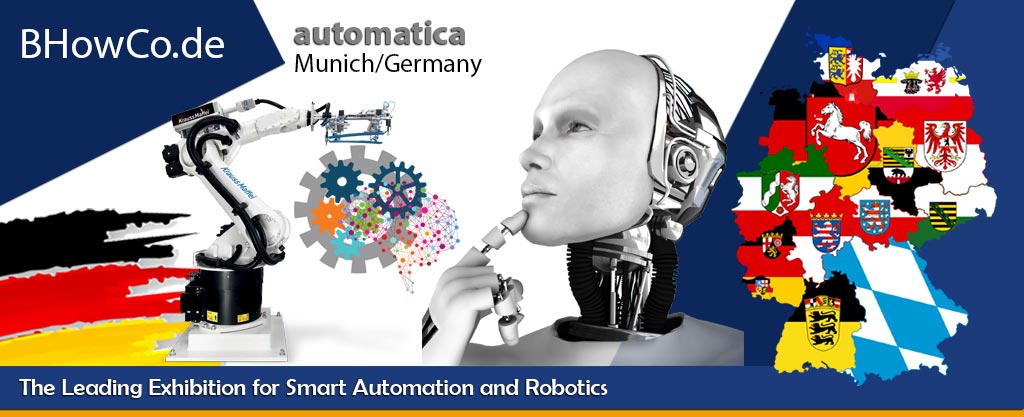 Event Details
AUTOMATICA
automatica 2022 Munich – The Leading Exhibition for Smart Automation and Robotics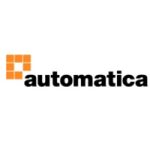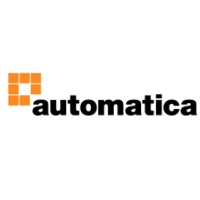 The automatica trade fair in Munich is the leading trade fair for intelligent automation and robotics.
Around 900 international exhibitors present themselves at the automatica trade fair in Munich and show innovative solutions for intelligent automation and robotics with pioneering key technologies for every industrial sector.
The range of offers at the automation trade fair in Munich represents products and services and shows the entire range of industrial automation, from assembly and handling technology, robotics (industrial robotics and industrial professional service robotics), industrial image processing, positioning systems and drive technology, to sensors, control technology and industrial communication, through to security and supply technology, software and cloud computing as well as research and technology.
The high-quality supporting program also offers a valuable knowledge advantage on current topics and trends in theory and practice of future production in various lecture forums and exciting live demonstrations.
The automation trade fair automatica in Munich offers the world's largest range of robotics and cross-industry, holistic, tailor-made solutions for the entire manufacturing industry.
---
Industry sector automatica 2022
Computer-Aided Engineering, Factory Automation, Measuring and Control, Electrical Engineering, Electronics, Logistics, Gears and Drives, Conveyance and Storage Technology
---
Main product group
Assembly technology, handling technology (Integrated Assembly Solutions), assembly stations, assembly systems, also for specific areas of application, devices for storing, arranging, sorting and feeding, devices for linking and transporting, components for linking and transporting devices, devices for connecting and joining, devices for marking , testing systems, measuring systems, basic elements, construction elements, manual workstation systems, workstation equipment, packaging units, surface treatment, industrial robotics, industrial robots according to design type: portal robots, SCARA robots, vertical articulated arm robots, articulated arm robots, parallel kinematic robots, micro robots, special designs, industrial robots for specific applications, components for robot systems, devices, tool changing systems, measuring systems, process peripherals, professional service robots, service robots for professional areas of application such as agriculture and forestry, cleaning ung, inspection, construction and demolition, logistics, medical, security, underwater, mobile robotic platforms and humanoid robots, key technologies and components for perception, navigation, manipulation or human-machine interaction, industrial image processing, measuring devices for image processing, components for image processing, image processing systems for special applications, embedded vision systems, positioning systems, modules, grippers, clamping devices, stopping devices, pneumatic positioning systems, pneumatic feed units and cycle feed devices, pneumatic micro-positioning systems, drive technology, drive systems for bearings, linear guides, linear drive elements and systems, NC -controlled rotary axes, linear axes, gears, industrial motors, motor control, motor protection devices, special drives, multi-axis systems, sensors, proximity switches, position switches, rotary encoders, sensors for length, path, distance, distance and thickness, force torque duck sensors, optoelectronic sensors, ultrasonic sensors or ultrasonic switches, RFID systems, micro sensors, compressed air measuring devices, pneumatic pressure switches, accessories, control technology and industrial communication, electronic controls, mechanical controls (cam controls), pneumatic controls, CNC controls , Freely programmable controllers, industrial PCs, screens, BUS systems, bus terminals, fieldbus components, valve terminals, servo controllers, manual programming devices and operator terminals, CPU cards, power supply units, displays and operator units, electrical components for controllers, housings and control cabinets, data transmission via Radio or mobile communications, optical data transmission, wireless data transmission, remote maintenance and remote diagnosis systems, systems for machine-to-machine communication (M2M), systems for human-to-machine communication, safety technology, mechanical and electromechanical safety devices, safety-related control systems, p Safety-related sensor technology, safety-related communication technology, safety-related drive technology, safety-related software, supply technology, energy supply systems, cable protection systems, cable and pipe penetrations, power supply, compressed air supply, air technology, suction, components for air technology and suction, vacuum technology, hydraulic supply, software and cloud computing, software for robotics, Assembly technology, handling technology, software for industrial image processing, software for smart factories, cloud computing, big data applications, software for IT security, services, engineering, consulting, planning, feasibility studies, simulations, CAD / CAM services, optimization of existing systems, integration in IT topologies, programming, robot calibration, training, maintenance, mechanical, electrical, condition monitoring, certification, other services from management consultancies, associations, publishers, Research and technology, industrial automation, industrial robotics, service robotics, mechanical engineering, plant construction, transport and traffic, electrical engineering, information transmission and communication, microtechnology, nanotechnology, optical technologies, medical technology, energy and environment, materials, physics, fiber composite technology, battery technology
---
BHowCo is a well-known Digital marketing for German trade fairs.
You can add your listing for free in our International Germany B2B portal .
Connect to the Exhibitors of this trade show (B2B)
Health Guidelines for this Event
Temperature Checked At Entrance
Physical Distance Maintained
Time

21 (Tuesday) 9:00 am - 24 (Friday) 6:00 pm(GMT+02:00) View in my time
Future Event Times in this Repeating Event Series
june 21, 2024 9:00 am
Organizer
Messe München GmbH Messegelände / Am Messesee 2, 81823 Munich, Germany
Messe Munich CenterMessegelände/ Am Messesee 2, 81823 Munich, GermanyMesse Munich Center
Event Reviews
There are no reviews for this event