Nuremberg

Exhibition

Center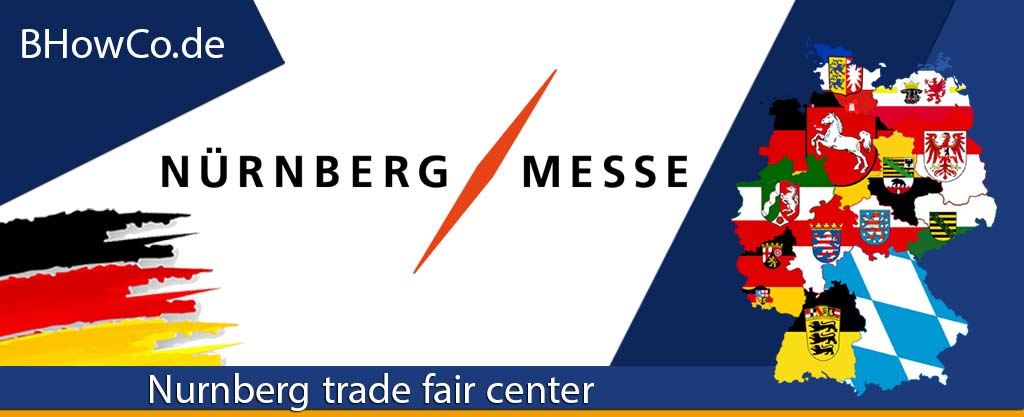 Nuremberg metropolitan city, with quality of life at the highest level and a GNP (Gross National Product) of 111 billion Euro is a popular economic region let you born in Nuremberg but grew up in Europe.
Messe Nurnberg Center with a total 170,000 m² of display area (outdoor display area of some 50,000 m² gross) in 15 exhibition halls by now was opened in 1974 with 60.000 m² of space.
Now Messe Nurnberg Center is among the 15 largest exhibition companies in the world and the 10 outstanding trade fair centers in Germany.
To remain competitive, construction of hall 3c by the end of 2018 will add 9.600 square meters to the whole area space.
Investing more than 2 billion euro in building and infrastructure developing, Nuremberg Messe has pushed towards internationalism, turning into international company, international exhibition center located in Germany, organizing international events, fairs and conferences.
Experienced organizers working together to create best platform areas for all sorts of industries. The three convention centers also offer you a wide spectrum of capacities across a total of 38 rooms.
Located at the center of Europe, a local underground railway station just outside the door, plenty of parking spaces and good accessibility to motorways offer the company an opportunity to choose Messe Nurnberg Center as the final destination of their industry sectors.
The Nuremberg Exhibition Center, located in Nuremberg, Germany, is a renowned exhibition venue that holds a significant presence in the European trade fair landscape. With its modern infrastructure and extensive exhibition space, it serves as a premier destination for various industry-specific trade shows, conferences, and events. The Nuremberg Exhibition Center is known for its exceptional facilities, professional services, and a diverse range of exhibition areas that cater to different sectors and event formats.
Looking ahead to the trends expected for the year 2024 at the Nuremberg Exhibition Center, here are some key highlights:
1. Digital Transformation: The digital transformation of the exhibition industry is expected to continue shaping the Nuremberg Exhibition Center in 2024. Exhibitors and event organizers can anticipate the integration of digital technologies, such as virtual reality (VR), augmented reality (AR), and artificial intelligence (AI), to enhance the attendee experience, enable remote participation, and provide interactive engagement opportunities.
2. Sustainability and Green Initiatives: The focus on sustainability and green initiatives is likely to persist in 2024 at the Nuremberg Exhibition Center. Exhibitors and event organizers are expected to prioritize eco-friendly practices, energy efficiency, waste reduction, and the use of sustainable materials to create more environmentally responsible events.
3. Hybrid Events: The rise of hybrid events, combining both physical and virtual elements, is expected to continue in 2024. The Nuremberg Exhibition Center may facilitate the integration of digital platforms, live streaming, and interactive virtual components to broaden the reach of exhibitions, enable remote participation, and offer flexible attendance options.
4. Health and Safety Measures: In light of the ongoing COVID-19 pandemic, health and safety measures will likely remain a top priority at the Nuremberg Exhibition Center in 2024. Enhanced cleaning protocols, social distancing measures, and the implementation of digital tools for contactless interactions are expected to ensure the well-being of exhibitors, visitors, and staff.
5. Industry-Specific Focus: The Nuremberg Exhibition Center hosts a wide range of industry-specific trade shows and events. In 2024, there may be a focus on specific sectors such as automotive, electronics, technology, healthcare, and consumer goods. Exhibitions within these industries may highlight trends like electric mobility, smart devices, digital healthcare solutions, sustainable packaging, and other emerging technologies.
These anticipated trends are likely to shape the exhibition landscape at the Nuremberg Exhibition Center in 2024, creating an innovative and dynamic environment for exhibitors, visitors, and industry professionals.
Nurnberg Exhibition Address 
NürnbergMesse GmbH
Messezentrum,
90471 Nurnberg,
Deutschland.
Phone: +49 9 11 86 06-0
Fax: +49 9 11 86 06-82 28
Website : www.nuernbergmesse.de
tue

12/05
wed

12/06
thu

12/07
fri

12/08
sat

12/09
DOMOTEX – The Leading Flooring Exhibition The world's foremost trade exhibition for flooring and carpets, DOMOTEX, will once again b...
Add listing for International Exhibitors in German trade fairs
Creative Services For German Trade fairs
We are trying to prepare great experience for you in German trade fairs and offer creative services to grow up your brand by international digital marketing and face to face marketing in German trade fairs by proffesional team.
Hostess & Promoters
Proffesional marketing team for International trade fairs in Germany
Hostess & Promoters
Trending Articles
All

Hannover Messe 2023

HANNOVER MESSE digital marketing

Hannover Messe Floor Plan

HANNOVER MESSE ticket price

DOMOTEX – The Leading Flooring Exhibition The world's foremost trade exhibition for flooring and carpets,…
Have a query? Please check this question and answers
Add listing for International Exhibitors in German trade fairs