Stuttgart

Exhibition

Center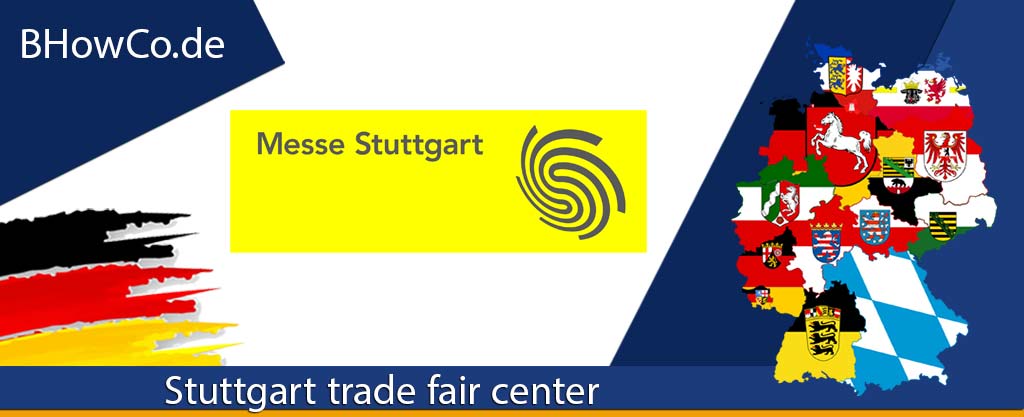 Messe Stuttgart Center was re-registered in 1949 after 2st World War.
and the city of the Stuttgart was the only shareholder from 1951-2.
Stuttgart trade show center holding 7 halls with a total space of 105.200 m², each hall with 10.500 m² space .
Also an event hall with 26.800 m² space and a hall in the ICS International Congress Center Stuttgart with 4.900 m² space, provided careers for 330 employees.
By 2015, there were 19.847 exhibitors and 1.130.000 visitors attracted by Messe Stuttgart center.
Stuttgart exhibition has a network with foreign representatives in 54 countries.
Subsidiaries have already been set up in China, Turkey and in the USA in an effort to further expand international business.
Before completion of the new site next to Stuttgart Airport, Stuttgart exhibition was based for more than 50 years in the Killesberg suburb of Stuttgart.
As nearby housing estates encroached on trade fair parking and roads, the old fair was closed down to make way for social housing for old aged pensioners and apartments.
The Stuttgart Trade Fair Center, located in Stuttgart, Germany, is a prominent exhibition venue in Europe. With its modern facilities and strategic location, it serves as a hub for diverse trade shows, conferences, and events. The Stuttgart Trade Fair Center is known for its exceptional infrastructure, professional services, and a wide range of exhibition spaces that cater to various industries and event formats.
As for the trends expected for the year 2024 at the Stuttgart Trade Fair Center, here are some key highlights:
1. Sustainable Practices: Sustainability continues to be a major trend in the exhibition industry, and the Stuttgart Trade Fair Center is expected to align with this trend. Exhibitors and event organizers are likely to focus on eco-friendly practices, energy efficiency, waste reduction, and the use of renewable resources to create more sustainable and environmentally responsible events.
2. Digital Transformation: The digital transformation of the exhibition industry is expected to accelerate in 2024, and the Stuttgart Trade Fair Center is likely to embrace this trend. Exhibitors and visitors can anticipate the integration of digital technologies such as virtual and augmented reality, interactive displays, and online platforms for networking and information sharing.
3. Hybrid Events: The rise of hybrid events, combining both physical and virtual components, is expected to continue in 2024. The Stuttgart Trade Fair Center may facilitate the integration of virtual elements into traditional exhibitions, enabling remote participation, live streaming, and virtual exhibition booths to reach a wider audience and enhance the overall event experience.
4. Health and Safety Measures: In light of the ongoing COVID-19 pandemic, health and safety measures are expected to remain a priority at the Stuttgart Trade Fair Center in 2024. Enhanced cleaning protocols, social distancing measures, and the implementation of digital tools for contactless interactions are likely to be in place to ensure the well-being of exhibitors, visitors, and staff.
5. Industry-Specific Focus: The Stuttgart Trade Fair Center is known for hosting exhibitions and events across a wide range of industries. In 2024, there may be a focus on industry-specific trends such as smart manufacturing, mobility and automotive technologies, sustainability in construction and architecture, digitalization in healthcare, and other emerging sectors.
These trends are anticipated to shape the exhibition landscape at the Stuttgart Trade Fair Center in 2024, offering a dynamic and innovative environment for exhibitors, visitors, and industry professionals.
Messe Stuttgart Address
Landesmesse Stuttgart GmbH
Messepiazza 1
70629 Stuttgart
Germany
Phone: +49 711 18560-0
Fax: +49 711 18560-2440
Email: info[@]messe-stuttgart.de
Website : http://www.messe-stuttgart.de
thu

12/07
fri

12/08
sat

12/09
sun

12/10
mon

12/11
DOMOTEX – The Leading Flooring Exhibition The world's foremost trade exhibition for flooring and carpets, DOMOTEX, will once again b...
Add listing for International Exhibitors in German trade fairs
Creative Services For German Trade fairs
We are trying to prepare great experience for you in German trade fairs and offer creative services to grow up your brand by international digital marketing and face to face marketing in German trade fairs by proffesional team.
Hostess & Promoters
Proffesional marketing team for International trade fairs in Germany
Hostess & Promoters
Trending Articles
All

Hannover Messe 2023

HANNOVER MESSE digital marketing

Hannover Messe Floor Plan

HANNOVER MESSE ticket price

DOMOTEX – The Leading Flooring Exhibition The world's foremost trade exhibition for flooring and carpets,…
Have a query? Please check this question and answers
Add listing for International Exhibitors in German trade fairs