[tdc_zone type="tdc_content"][vc_row flex_layout="row"][vc_column width="2/3″][tdm_block_title_over_image title_size="tdm-title-md" open_in_new_window="yes" image_alignment="center" media_size_image_height="122″ media_size_image_width="300″ block_height="280″ tdc_css="eyJhbGwiOnsic2hhZG93LXNpemUiOiI2Iiwic2hhZG93LW9mZnNldC1oIjoiNCIsInNoYWRvdy1vZmZzZXQtdiI6IjQiLCJkaXNwbGF5IjoiIn19″ image="34718″][tdb_single_post_share][td_block_ad_box spot_img_horiz="content-horiz-center" media_size_image_height="37″ media_size_image_width="300″ spot_img_all="35702″ spot_url="https://bhowco.de/advertise-on-bhowco/" spot_url_window="yes" tdc_css="eyJhbGwiOnsicGFkZGluZy1ib3R0b20iOiIxMCIsImRpc3BsYXkiOiIifX0="][tdm_block_column_title title_text="SVRCJTIwQkVSTElO" title_tag="h2″ title_size="tdm-title-md" tds_title="tds_title3″ tds_title3-title_color="#dd3333″ tds_title3-subtitle_text="The World's Leading Travel Trade Show" tds_title3-line_width="300″ tds_title3-subtitle_space="10″ tds_title3-f_subtitle_font_style="normal" tds_title3-f_subtitle_font_weight="400″ tds_title3-f_subtitle_font_transform="none" tds_title3-subtitle_color="#000000″ tds_title3-line_color="eyJ0eXBlIjoiZ3JhZGllbnQiLCJjb2xvcjEiOiIjMjMyZDM1IiwiY29sb3IyIjoiIzIzMmQzNSIsIm1peGVkQ29sb3JzIjpbXSwiZGVncmVlIjoiLTkwIiwiY3NzIjoiYmFja2dyb3VuZC1jb2xvcjogIzIzMmQzNTsiLCJjc3NQYXJhbXMiOiIwZGVnLCMyMzJkMzUsIzIzMmQzNSJ9″ tdc_css="eyJhbGwiOnsiZGlzcGxheSI6IiJ9fQ==" tds_title3-line_space="15″][td_block_text_with_title custom_title="ITB Berlin trade show" tdc_css="eyJhbGwiOnsicGFkZGluZy10b3AiOiIxNSIsInBhZGRpbmctcmlnaHQiOiIxNSIsInBhZGRpbmctYm90dG9tIjoiMTUiLCJwYWRkaW5nLWxlZnQiOiIxNSIsInNoYWRvdy1zaXplIjoiNiIsInNoYWRvdy1vZmZzZXQtaCI6IjQiLCJzaGFkb3ctb2Zmc2V0LXYiOiI0IiwiYmFja2dyb3VuZC1jb2xvciI6IiNlZmVmZWYiLCJkaXNwbGF5IjoiIn19″ block_template_id="td_block_template_8″]
ITB BERLIN – the World's Leading Travel Trade Show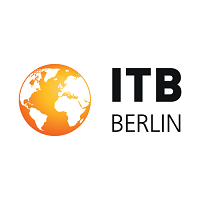 Since 1966, ITB's mission is to bring the global travel, tourism and hospitality industry together.
Very first "ITB Berlin Travel & Tourism Declaration" released
ITB Berlin, the World's Leading Travel Trade Show, is continuously supporting the global travel industry by providing a platform and a strong voice.
Never before have political decisions impacted travel as seriously as during the coronavirus pandemic.
Thus, we have asked travel industry executives from across the globe what measures they would put in place if they were to swap their industry hat for a policy maker's hat – for one single day.
Tune in below!
International exhibitors will be presenting their solutions in all relevant sections of the sweets and snacks industry at the supplier trade fair:
From raw materials and ingredients, to production technologies and packing machines, through to operating and auxiliary equipment.
Make use of the first-class industry meeting point as a stepping stone into the future!
The ITB trade fair in Berlin is the international tourism exchange and the world's largest travel fair.
Around 10,000 exhibitors from over 180 countries as well as the world's largest travel industry congress make ITB Messe Berlin the leading B2B platform for global tourism.
All levels of the value chain are present: tour operators, booking systems, destinations, airlines, hotels and even car rental companies.
Despite its size, the ITB trade fair in Berlin is clearly structured.
For trade visitors, the International Tourism Exchange Berlin is the B2B platform par excellence – an excellent opportunity to meet industry partners and do business.
For all other visitors, it is a wonderful opportunity to discover the whole world in just a few hours.
ITB BERLIN and Covid-19
The next face to face edition of this trade fair is scheduled for the dates of 07.03.2023 and 09.03.2023.
Messe Berlin will host the 2023 edition, and the venue will be equipped with strict Covid-19 prevention measures.
This will include social distancing rules, frequent event area cleaning, and the requirement to wear a mask.
On 160,000 m2 of event space, the 2023 edition of ITB will welcome over 160,000 visitors from 180 countries.
The exhibition stands will be arranged in accordance with the company's geographic destination representation. This will help attendees to find suitable exhibitors based on the locations they would like to learn about.
ITB Berlin 2022 will take place as an online edition from March 9th to March 13th. The shift to a virtual show was due to the coronavirus pandemic and lockdowns in Germany.
As part of a 3-year partnership that took place before the pandemic, the Official Cultural Destination of the digital, as well as physical edition, will be Georgia.
During the digital conference, attendants can learn about the country's cultural heritage and history.
---
Industry sector
Tourism
---
Main product group
Tourism, Travel, Tourist Information Office, Travel Organizer, International Touristic Top Associations, Equipment for Travel Agencies, Information Technology, Municipal Engineering, Services, Congress Centers
---
BHowCo is a well-known Digital marketing for German trade fairs.
You can add your listing for free in our International Germany B2B portal .
Connect to the Exhibitors of this trade show (B2B)
[/td_block_text_with_title][td_block_text_with_title custom_title="FAQ – Frequently Asked Question" block_template_id="td_block_template_8″ header_text_color="#dd3333″]
When is taking place ITB BERLIN?
ITB is taking place from 07 March 2023 to 09 March 2023. ITB Berlin is a trade show annual held in Berlin. Usually in the month of March. 2022 Digital
What is exhibited at ITB BERLIN?
At ITB Berlin – Worlds leading travel trade show, there are appointments with national and international exhibitors for Hotels, Airlines, Car rentals, Tour operators, Tourism Organisms, Tourism, …
Where is taking place ITB BERLIN?
ITB Berlin takes place in Berlin, Germany and is held at Messe Berlin Center.
[/td_block_text_with_title][vc_row_inner][vc_column_inner][td_block_ad_box spot_img_horiz="content-horiz-center" media_size_image_height="37″ media_size_image_width="300″ spot_img_all="35702″ spot_url="https://bhowco.de/advertise-on-bhowco/" spot_url_window="yes" tdc_css="eyJhbGwiOnsicGFkZGluZy1ib3R0b20iOiIxMCIsImRpc3BsYXkiOiIifX0="][td_block_19 custom_title="ITB BERLIN Featured Exhibitors " limit="6″ category_id="8632″ header_color="#dd3333″][/vc_column_inner][/vc_row_inner][vc_row_inner][vc_column_inner][tdm_block_text_image title_text="R2VybWFueSUyMEIyQg==" title_tag="h3″ title_size="tdm-title-md" description="VGhlJTIwZmlyc3QlMjBHZXJtYW55JTIwQjJCJTIwbWFya2V0cGxhY2UlMjBmb3IlMjBJbnRlcm5hdGlvbmFsJTIwRXhoaWJpdG9ycyUyMGluJTIwR2VybWFuJTIwdHJhZGUlMjBmYWlycy4lMjBBZGQlMjB5b3VyJTIwbGlzdGluZyUyMCUyMGZvciUyMGZyZWUuJTIw" button_text="Add listing" button_tdicon="tdc-font-fa tdc-font-fa-chevron-right" button_size="tdm-btn-lg" image="37563″ content_align_vertical="content-vert-center" tds_title="tds_title3″ tdc_css="eyJhbGwiOnsicGFkZGluZy1yaWdodCI6IjEwIiwicGFkZGluZy1sZWZ0IjoiMTAiLCJzaGFkb3ctc2l6ZSI6IjYiLCJzaGFkb3ctb2Zmc2V0LWgiOiI0Iiwic2hhZG93LW9mZnNldC12IjoiNCIsImJhY2tncm91bmQtY29sb3IiOiIjMjMyZDM1IiwiZGlzcGxheSI6IiJ9fQ==" description_color="#ffffff" button_open_in_new_window="yes" tds_button="tds_button8″ tds_button8-background_color="eyJ0eXBlIjoiZ3JhZGllbnQiLCJjb2xvcjEiOiIjZWEwMDAwIiwiY29sb3IyIjoiI2Y5MDAwMCIsIm1peGVkQ29sb3JzIjpbXSwiZGVncmVlIjoiLTYwIiwiY3NzIjoiYmFja2dyb3VuZDogLXdlYmtpdC1saW5lYXItZ3JhZGllbnQoLTYwZGVnLCNmOTAwMDAsI2VhMDAwMCk7YmFja2dyb3VuZDogbGluZWFyLWdyYWRpZW50KC02MGRlZywjZjkwMDAwLCNlYTAwMDApOyIsImNzc1BhcmFtcyI6Ii02MGRlZywjZjkwMDAwLCNlYTAwMDAifQ==" media_size_image_height="212″ media_size_image_width="300″ tds_title3-subtitle_text="Int. Exhibitors in German trade shows" tds_title3-line_width="165″ tds_title3-subtitle_color="#dd3333″ tds_title3-title_color="eyJ0eXBlIjoiZ3JhZGllbnQiLCJjb2xvcjEiOiIjZjRhNTFkIiwiY29sb3IyIjoiI2VmZWZlZiIsIm1peGVkQ29sb3JzIjpbXSwiZGVncmVlIjoiIiwiY3NzIjoiYmFja2dyb3VuZDogLXdlYmtpdC1saW5lYXItZ3JhZGllbnQoMGRlZywjZWZlZmVmLCNmNGE1MWQpO2JhY2tncm91bmQ6IGxpbmVhci1ncmFkaWVudCgwZGVnLCNlZmVmZWYsI2Y0YTUxZCk7IiwiY3NzUGFyYW1zIjoiMGRlZywjZWZlZmVmLCNmNGE1MWQifQ==" button_url="https://bhowco.de/add-directory-listing/" tds_button8-background_hover_color="#104b77″][/vc_column_inner][/vc_row_inner][vc_row_inner][vc_column_inner][/vc_column_inner][/vc_row_inner][vc_row_inner][vc_column_inner][td_block_video_embed video_url="https://youtu.be/L4AE4PEFVL8″ tdc_css="eyJhbGwiOnsic2hhZG93LXNpemUiOiI2Iiwic2hhZG93LW9mZnNldC1oIjoiNCIsInNoYWRvdy1vZmZzZXQtdiI6IjQiLCJjb250ZW50LWgtYWxpZ24iOiJjb250ZW50LWhvcml6LWNlbnRlciIsImRpc3BsYXkiOiIifX0="][/vc_column_inner][/vc_row_inner][tdb_single_post_share][/vc_column][vc_column width="1/3″][td_block_text_with_title custom_title="Advance search" block_template_id="td_block_template_8″ header_text_color="#dd3333″]
[/td_block_text_with_title][td_block_ad_box spot_img_horiz="content-horiz-center" media_size_image_height="250″ media_size_image_width="300″ spot_img_all="35700″ tdc_css="eyJhbGwiOnsibWFyZ2luLXRvcCI6Ii0xNSIsInBhZGRpbmctdG9wIjoiMjAiLCJwYWRkaW5nLWJvdHRvbSI6IjIwIiwic2hhZG93LXNpemUiOiI2Iiwic2hhZG93LW9mZnNldC1oIjoiNCIsInNoYWRvdy1vZmZzZXQtdiI6IjQiLCJkaXNwbGF5IjoiIn19″][vc_empty_space][vc_row_inner][vc_column_inner][td_block_weather tdc_css="eyJhbGwiOnsicGFkZGluZy1sZWZ0IjoiNSIsInNoYWRvdy1zaXplIjoiNyIsInNoYWRvdy1vZmZzZXQtaCI6IjQiLCJzaGFkb3ctb2Zmc2V0LXYiOiI1IiwiYmFja2dyb3VuZC1jb2xvciI6IiMxZTczYmUiLCJkaXNwbGF5IjoiIn19″ custom_title="Berlin Weather" w_key="81be1bb57dd6cca35a188b102bea2ec6″ w_location="Berlin" header_color="#dd3333″ city_color="#ffffff" condition_color="#eff7f5″ frcst_temp_color="#dd8604″ temp_color="#dd9933″ frcst_day_color="#ffffff" sep_color="#232d35″ block_template_id="td_block_template_8″ header_text_color="#232d35″ border_color="#dd3333″][td_block_text_with_title]
[waiting name="ITB Berlin 2023″]
[/td_block_text_with_title][/vc_column_inner][/vc_row_inner][vc_row_inner][vc_column_inner][td_block_text_with_title custom_title="ITB Berlin trade show" header_color="#dd3333″ tdc_css="eyJhbGwiOnsicGFkZGluZy10b3AiOiIxNSIsInBhZGRpbmctcmlnaHQiOiIxNSIsInBhZGRpbmctYm90dG9tIjoiMTUiLCJwYWRkaW5nLWxlZnQiOiIxNSIsInNoYWRvdy1zaXplIjoiNiIsImJhY2tncm91bmQtY29sb3IiOiIjZGQ5OTMzIiwiZGlzcGxheSI6IiJ9fQ==" block_template_id="td_block_template_8″ header_text_color="#dd3333″]
EVENT LOCATION
VENUE
Messe Berlin center
DATE
07.03.2023 – 09.03.2023
Tuesday – Thursday, 3 days
Past editions:

09. – 13. March 2022
Online
09. – 12. March 2021
Online
INTERVAL
annually
FOUNDED IN
1966
ORGANISER
Messe Berlin GmbH
Messedamm 22
14055 Berlin
Germany
Tel: +49 30 3038-0
Fax: +49 30 3038-2325
Email: central[@]messe-berlin.de
URL:  http://www.messe-berlin.de
PROJECT TEAM
Phone: +49 30 3038-2121
Fax: +49 30 3038-2113
Email: itb[@]messe-berlin.de
Website: http://www.itb-berlin.de
---
How to get to  ITB BERLIN

On foot:
1h 45 min walking distance or 30 min with a bike from Berlin Hauptbahnhof
1h 45 min walking from Berlin-Tegel Airport or 30 min bike ride
By car:
~25 min car ride from Berlin HBF
~20 min from Berlin-Tegel Airport
By public transport:
S-Bahn Nr 3 or 9 will get you from Berlin Central Station to S Messe Süd Station for 15 min and then you have 5 more minutes by foot
Option 1 from Berlin-Tegel Airport: bus X9 for 6 stops to Berlin Zoologischer Garten and then S3 or S9 to S Messe Süd (Berlin) ~35 min
Option 2 from Berlin-Tegel Airport: bus TXL for 2 stops to the Station on Beusselstraße OR bus X9 (2 stops to Jungfernheide Station) and then S42 to Messe Nord/ICC (Witzleben) ~40 min
[/td_block_text_with_title][td_flex_block_1 modules_on_row="" hide_audio="yes" image_size="td_150x0″ image_height="100″ image_width="30″ image_floated="float_left" image_radius="100″ meta_padding="0 0 0 15px" art_title="8px 0 0 0″ modules_category="above" show_author="none" show_excerpt="none" show_btn="none" show_com="none" block_template_id="" header_color="#dd3333″ category_id="8633″ custom_title="ITB BERLIN Exhibitor list"][/vc_column_inner][/vc_row_inner][vc_row_inner][vc_column_inner][tdm_block_image_info_box box_style="style-2″ box_image="https://bhowco.de/wp-content/plugins/td-composer/assets/images/placeholders/thumb_01.jpg" box_title="Branding on German trade fairs Portal" box_description="V2UlMjBhcmUlMjBoZXJlJTIwdG8lMjBoZWxwJTIweW91JTIwZ3JvdyUyMHVwJTIweW91ciUyMGJyYW5kJTIwb24lMjBHZXJtYW4lMjB0cmFkZSUyMGZhaXJzJTIwcG9ydGFsLiUyMFdlJTIwc3VwcG9ydCUyMGFsbCUyMEludGVybmF0aW9uYWwlMjBFeGhpYml0b3JzJTIwaW4lMjBHZXJtYW4lMjB0cmFkZSUyMHNob3dzLg==" box_overlay="eyJ0eXBlIjoiZ3JhZGllbnQiLCJjb2xvcjEiOiJyZ2JhKDMwLDExNSwxOTAsMC43KSIsImNvbG9yMiI6InJnYmEoMCwxOSwzOCwwLjgpIiwibWl4ZWRDb2xvcnMiOltdLCJkZWdyZWUiOiIzMCIsImNzcyI6ImJhY2tncm91bmQ6IC13ZWJraXQtbGluZWFyLWdyYWRpZW50KDMwZGVnLHJnYmEoMCwxOSwzOCwwLjgpLHJnYmEoMzAsMTE1LDE5MCwwLjcpKTtiYWNrZ3JvdW5kOiBsaW5lYXItZ3JhZGllbnQoMzBkZWcscmdiYSgwLDE5LDM4LDAuOCkscmdiYSgzMCwxMTUsMTkwLDAuNykpOyIsImNzc1BhcmFtcyI6IjMwZGVnLHJnYmEoMCwxOSwzOCwwLjgpLHJnYmEoMzAsMTE1LDE5MCwwLjcpIn0=" tds_button="tds_button3″ button_size="tdm-btn-md" button_text="LEARN MORE" button_icon_size="18″ button_tdicon="tdc-font-fa tdc-font-fa-graduation-cap" button_url="https://bhowco.de/about-bhowco"][/vc_column_inner][/vc_row_inner][/vc_column][/vc_row][/tdc_zone]