Dusseldorf

Exhibition

Center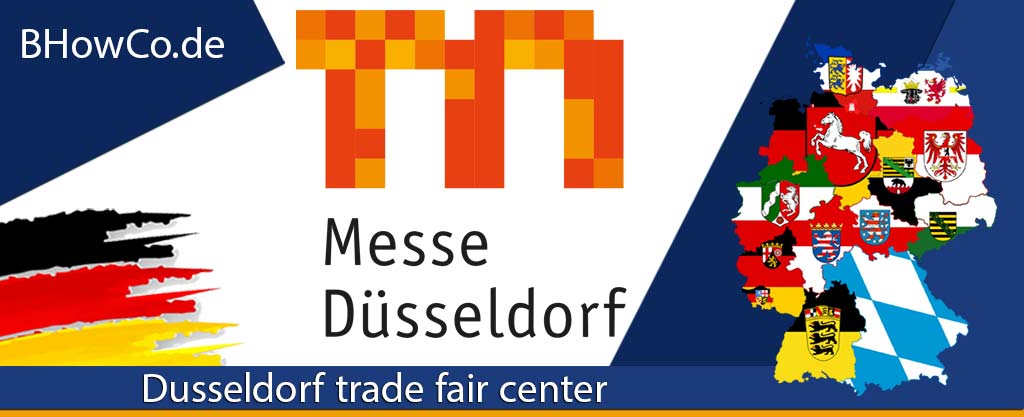 Messe Dusseldorf Center is one of the world's 10 strongest trade fair organizers.
It was founded in 1947 as Nordwestdeutsche Ausstellungsgesellschaft MBH and now is known as Messe Düsseldorf GmbH.
With a number of 1,459 employees worldwide (2006) and with 19 exhibition halls (exhibition space of 262,700 m2 and 43,300 m2 of outdoor space), the Dusseldorf trade fair center is one of the largest in the industry concentrated on five fields of:
Machinery, plant and equipment
Retail and trade, skilled trades and services
Medicine and health
Fashion and lifestyle
Leisure
Messe Dusseldorf address :
Messe Düsseldorf GmbH
Messeplatz, 40474, Düsseldorf, Germany.
Tel: +49 211 4560-01
Fax: +49 211 4560-668
Email: info [@] messe-duesseldorf.de
URL : www.messe-duesseldorf.de
tue

06/06
wed

06/07
thu

06/08
fri

06/09
sat

06/10
Aktan Misr Textile & Dyeing SAE Exhibitor at Heimtextil 2022 Heimtextil 2022 Exhibitor list The leading supplier of 100% Egyptia...
2023-2024
DUSSELDORF TRADE FAIRS LIST
INTERNATIONAL EXHIBITIONS
Add listing for International Exhibitors in German trade fairs
Creative Services For German Trade fairs
We are trying to prepare great experience for you in German trade fairs and offer creative services to grow up your brand by international digital marketing and face to face marketing in German trade fairs by proffesional team.
Hostess & Promoters
Proffesional marketing team for International trade fairs in Germany
Hostess & Promoters
Have a query? Please check this question and answers
Add listing for International Exhibitors in German trade fairs