ISPO Munich
The world's leading sports business platform
ISPO MUNICH – The world's leading sports business platform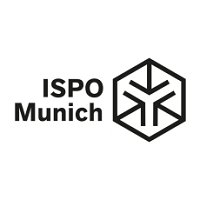 The ISPO MUNICH Munich trade fair is the leading international trade fair for the sports business.
Around 2,700 national and international exhibitors present their current trends for sporting goods and sports fashion in board, ispo vision, ski, sport style, performance, outdoor and crossover at the ISPO Munich trade fair.
At the Sporting Goods Fair in Munich, you as a retailer get an overview of the new products of the season and can then start the ordering season.
Decisions with industry-wide implications are made and at the same time consumers are enthusiastic, inspired and activated. In addition to symposia, workshops and seminars, the sports fair also publishes representative studies.
ISPO MUNICH is the meeting place for the top decision-makers in the industry and the ideal platform for brands to place the most important messages for the market and the global kick-off event for the winter season.
Keep your heartbeat on style, whether you are discussing prepared to-wear things or the best in active apparel at ISPO Munich.
The worldwide exchange fair has been a sensation since its send off back in 1970 and presently is significantly greater and more jazzy than any other time.
The exchange fair sees a great deal of interest from wholesalers and purchasers, searching for the most smoking new assortment, so your capability to win large with direct deals is high.
Whenever we say that ISPO Munich is nothing to joke about, we mean it, since the brand has been sufficiently effective to be brought to Beijing and Shanghai.
You have the whole jargon of sports under one rooftop – Outdoor, Skiing, Boarding, Running, Fitness, Sportswear, Beachwear, Team sports, Soccer, Nordic Sports, Biking, Racket, Triathlon, and Kids.
For north of 40 years the worldwide pioneer has given an exhaustive outline of the whole scope of outdoor supplies, athletic footwear and designs, as well as the most recent patterns from these fragments.
Year for year the exclusively customized career expo idea with extraordinary networks and genuine side occasions ensures an extremely novel, customized and correspondence rich environment.
As the just multi-section expo the occasion likewise offers its members an amazing chance to find discipline-covering collaboration and strategically pitching potential, as well as perceive new fragments and patterns ahead of time.
Because of close collaboration with the business ISPO can distinguish market prerequisites and offers global games business experts the most ideal show and systems administration stage at ISPO MUNICH.
To support its universally driving situation all through the future the coordinators ceaselessly work on further developing ISPO MUNICH.
Among the errands is the underwriting of the new age, as well as causing the media and the general population to notice industry-related subjects.
ISPO Munich and Covid-19
Sports enthusiasts and experts will be able to meet up in person during the 2022 edition of ISPO Munich.
The event will take place as a live exhibition and will feature strict Covid-19 prevention measures, including the latest entry regulations.
Among the safety measures that will be put in place are social distancing, mandatory mask wear, and pre-registration.
Between participants, a social distance of 1.5 meters must be maintained.
They must also complete a registration form ahead of time and provide complete contact information.
The contact form must contain full names, phone numbers, and email addresses.
In indoor areas, apart from exhibition stands, attendees must wear masks.
The 2022 edition will take place between 28.11.2022 and 30.11.2022 at the Messe Munich in Munich, Germany.
---
Industry sector
Sporting Goods, Clothing, Fashion, Accessories
---
Main product group
Winter sports articles, Sportswear, Sports Shoes, Mountaineering Equipment, Fitness Apparatus, Servicing Machines, Outdoor Fashion, Licensed Articles, Fabrics, Fibers, Ski Servicing Devices, Sports Glasses
---
BHowCo is a well-known Digital marketing for German trade fairs. You can add your listing for free in our International Germany B2B portal . Connect to the Exhibitors of this trade show (B2B)
When is taking place ISPO Munich?
ISPO is taking place from 28 November 2022 to 30 November 2022. ISPO Munich is a trade show annual held in Munich. Usually in the month of November.
What is exhibited at ISPO Munich?
In ISPO there are appointments with national and international exhibitors Clothes, Fabric, Sportswear, Sport fashion, Winter sports, Sports, …
Where is taking place ISPO Munich?
ISPO Munich takes place in Munich, Germany and is held at Messe München on the street Messegelände, 81823 Múnich, Baviera, Alemania in city.
Germany B2B
Int. Exhibitors in German trade shows
The first Germany B2B marketplace for International Exhibitors in German trade fairs. Add your listing for free.
EVENT LOCATION
VENUE
Messe Munich center
DATE
01.02.-05.02.2021
23.01.-26.01.2022 Cancelled
28.11.-30.11.2022
INTERVAL
EVERY YEAR
FOUNDED IN
1970
ORGANISER
MESSE MÜNCHEN GMBH
MESSEGELÄNDE
81823 MÜNCHEN
GERMANY
Tel: +49 89 949-20720
Fax: +49 89 949-20729
email:  INFO[@]MESSE-MUENCHEN.DE
URL:  WWW.MESSE-MUENCHEN.DE
PROJECT TEAM
Phone: +49 089 949-20162
Fax: +49 89 949-20169
Email: INFO[@]ISPO.COM
Website: WWW.ISPO.COM
---
How to get to Messe ITB BERLIN

On foot:
45 min Bike ride from HBF
By car:
From Munich HBF ~30 min
From Munich International Aiport – 30 min
By public transport:
From Munich HBF with U2 (13 stops) for 23 min to Station Messestadt West
From Munich International Aiport – S8 to Munich Daglfing Station /1 min transfer to Daglfing Bahnhof Ost/ and then with bus 183 to Messestadt West ~ 55 min
ISPO Munich Exhibitor list