Nuremberg

Exhibition

Center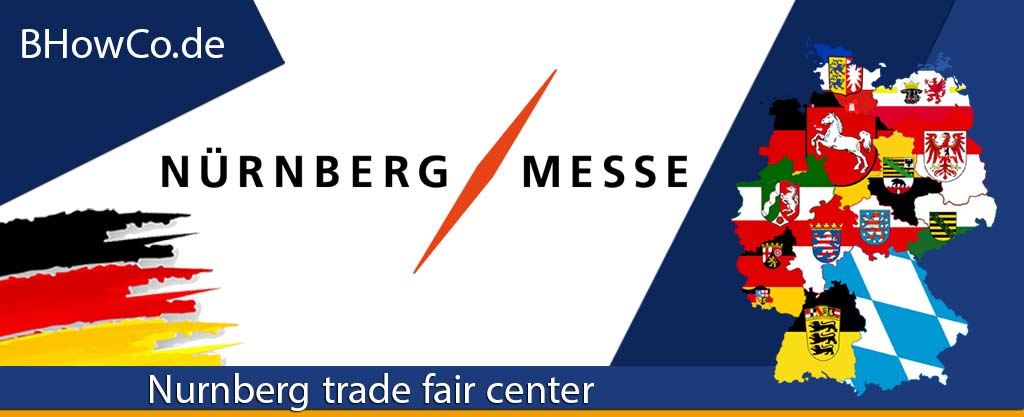 Nuremberg metropolitan city, with quality of life at the highest level and a GNP (Gross National Product) of 111 billion Euro is a popular economic region let you born in Nuremberg but grew up in Europe.
Messe Nurnberg Center with a total 170,000 m² of display area (outdoor display area of some 50,000 m² gross) in 15 exhibition halls by now was opened in 1974 with 60.000 m² of space.
Now Messe Nurnberg Center is among the 15 largest exhibition companies in the world and the 10 outstanding trade fair centers in Germany.
To remain competitive, construction of hall 3c by the end of 2018 will add 9.600 square meters to the whole area space.
Investing more than 2 billion euro in building and infrastructure developing, Nuremberg Messe has pushed towards internationalism, turning into international company, international exhibition center located in Germany, organizing international events, fairs and conferences.
Experienced organizers working together to create best platform areas for all sorts of industries. The three convention centers also offer you a wide spectrum of capacities across a total of 38 rooms.
Located at the center of Europe, a local underground railway station just outside the door, plenty of parking spaces and good accessibility to motorways offer the company an opportunity to choose Messe Nurnberg Center as the final destination of their industry sectors.
Nurnberg Exhibition Address 
NürnbergMesse GmbH
Messezentrum,
90471 Nurnberg,
Deutschland.
Phone: +49 9 11 86 06-0
Fax: +49 9 11 86 06-82 28
Website : www.nuernbergmesse.de
sun

04/02
mon

04/03
tue

04/04
wed

04/05
thu

04/06
When it's about controlling hundreds of articles, product pages for web shops, or user profiles in social networks, all
2023-2024
NUREMBERG TRADE FAIRS CALENDAR
INTERNATIONAL EXHIBITIONS
Add listing for International Exhibitors in German trade fairs
Creative Services For German Trade fairs
We are trying to prepare great experience for you in German trade fairs and offer creative services to grow up your brand by international digital marketing and face to face marketing in German trade fairs by proffesional team.
Hostess & Promoters
Proffesional marketing team for International trade fairs in Germany
Hostess & Promoters
Trending Articles
All

Hannover Messe 2023

HANNOVER MESSE digital marketing

Hannover Messe Floor Plan

HANNOVER MESSE ticket price

[vc_row][vc_column][vc_column_text]Aktan Misr Textile & Dyeing SAE Exhibitor at Heimtextil 2022 Heimtextil 2022 Exhibitor list The…
Have a query? Please check this question and answers
Add listing for International Exhibitors in German trade fairs