Offenburg

Exhibition

Center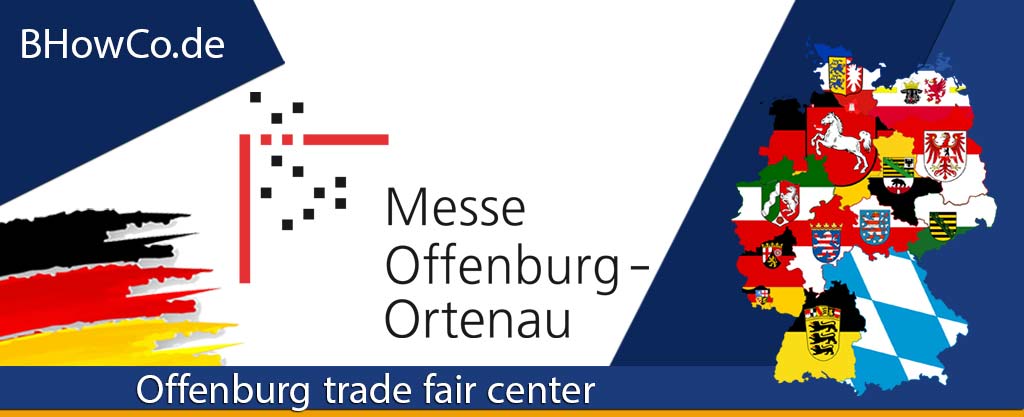 Messe Offenburg Located in the heart of Europe, Offenburg exhibition Center with a total space of 179.000 m² and 22.500 m² of hall surface is one of the trade fair centers attracting many visitors and exhibitors to Germany each year.
What makes the Offenburg Messe is the broad open-air exhibition ground with 52.400 m² that is surrounded by the halls.
Guest fairs, concerts with international stars, plays and dances as well as big sports events take place at the Exhibition Center, Offenburg Trade fair.
The European flair and the regional roots make the Messe Offenburg Center so exciting "as international guests have an excellent transport connection".
With 179.000 square meter fairground and 22.500 square meter hall surface as well as the broad open-air exhibition ground with 52.400 square meters that is surrounded by the halls:
This is the ideal platform for your international business.
Offenburg Exhibition Address 
Messe Offenburg-Ortenau GmbH,
Schutterwälder Str. 3, 77656 Offenburg
Germany
Phone: +49 781 9226-0
Fax: +49 781 9226-77
Email: info[@]messe-offenburg.de
Website : www.messe-offenburg.de
fri

06/02
sat

06/03
sun

06/04
mon

06/05
tue

06/06
When it's about controlling hundreds of articles, product pages for web shops, or user profiles in social networks, all
2023-2024
OFFENBURG TRADE FAIRS CALENDAR
INTERNATIONAL EXHIBITIONS
Add listing for International Exhibitors in German trade fairs
Creative Services For German Trade fairs
We are trying to prepare great experience for you in German trade fairs and offer creative services to grow up your brand by international digital marketing and face to face marketing in German trade fairs by proffesional team.
Hostess & Promoters
Proffesional marketing team for International trade fairs in Germany
Hostess & Promoters
Trending Articles
All

Hannover Messe 2023

HANNOVER MESSE digital marketing

Hannover Messe Floor Plan

HANNOVER MESSE ticket price

[vc_row][vc_column][vc_column_text]Aktan Misr Textile & Dyeing SAE Exhibitor at Heimtextil 2022 Heimtextil 2022 Exhibitor list The…
Have a query? Please check this question and answers
Add listing for International Exhibitors in German trade fairs