LOPEC Munich 2022 exhibitor list
Date: 22.03.-24.03.2022
Munich/Germany
LOPEC Munich – International Exhibition and Conference for the Printed Electronics Industry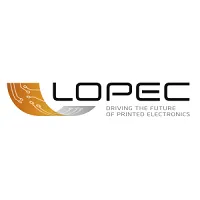 The LOPEC Munich trade fair is an international trade fair and congress for printed electronics.
Around 160 national and international companies are presenting the full range of products and solutions from the field of organic and printed electronics, from research to market launch, at the LOPEC Munich trade fair.
In addition, around 200 presentations, keynotes, business and technical conferences, the demo line and various seminars complete the offer.
An extensive supporting program with introductory events, industry-specific trade fair tours and much more rounds off the LOPEC Munich trade fair.
This global presentation and gathering will turn into a focal point of consideration for everybody in the printer hardware industry.
At this exchange fair, driving organizations in the area meet to examine the most recent advancements, trade thoughts, and foster tentative arrangements.
This is the ideal spot for you to display or visit since it will allow you the opportunity to meet many end client, providers, or clients at the setting. It is ensured that you will make new business contacts and extend your image.
Likewise, numerous new items and assembling arrangements will be exhibited; along these lines, your business will be in the know regarding the opposition.
Here are some numbers from the event in 2019:
139 exhibitors from 18 countries
Over 2,000 participants from all around the world
195 presentations
The focus topics at LOPEC 2022
Smart Living
Smart Living: With this focus topic, LOPEC is demonstrating the enormous range of how products and applications of printed electronics will make our everyday lives easier, smarter and more environmentally friendly in the future.
For example in the form of fitness trackers, smart textiles, smart pharmaceutical packaging, adhesive solar films or steplessly dimmable windows.
Mobility
Especially in the automotive and aviation industries, printed electronic components open up a multitude of opportunities and possibilities.
Summarized under the focus topic Mobility, LOPEC showcases the current state of the art and provides exciting outlooks.
For more information about LOPEC Munich 2022 exhibitor list Exhibitor list please check main page LOPEC Munich
---
Main product group
Batteries, Lighting Technology, Coating Materials, Chemical Products, Displays (LED and LCD), Printing and Graphical Arts, Electronic Packaging, Electronics, Foils, Galvanizing Technology, Semiconductor Technology, Lighting Technology, Microelectronics, Microsystem Technology, Nanotechnology, Advanced Materials, Surface Mount Technology, Optoelectronics, Paper Finishing, Polymers, Testing Technology, RFID (Radio Frequency Identification), Sensors, Sensor Technology, Solar Power Equipment, Electronic Components, Electronic Systems, Electronic assemblies, Semiconductors, Photovoltaic conversion, Screen Printing
---
BHowCo is a well-known Digital marketing for German trade fairs.
You can add your listing for free in our International Germany B2B portal .
Connect to the Exhibitors of this trade show (B2B)