Equitana 2022 Exhibitor list
Date:07.04.2022 – 13.04.2022
Essen/Germany
EQUITANA – The world's leading equestrian exhibition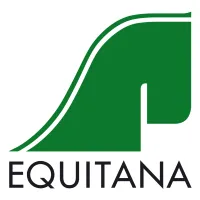 The EQUITANA Essen fair is the world fair for equestrian sport and horseback riding and the big sister fair of the EQUITANA Open Air Neuss and the EQUITANA Open Air Mannheim.
Around 750 exhibitors from more than 30 countries present themselves at the EQUITANA Messe Essen and offer a huge variety of products for everything to do with horses.
The offers of the equestrian fair include, for example, capital goods, feeding, keeping and care, as well as accessories and clothing and more than 1,000 horses structured according to breeds and riding styles.
The program concept of the equestrian sports fair is designed to accompany topics from sport, breeding, husbandry and training through practical presentations, demonstrations and cups.
In addition, visitors to EQUITANA Essen will be offered top-class evening shows with the HOP TOP Show and the HENGSTE breeding evening with top-class actors from the horse scene on four evenings during the trade fair.
– here you can find all the data and figures that could help you in your decision to choose EQUITANA as your presentation platform. Anyone who is anybody will be there!
The Equitana in Essen is the world's largest exhibition for equestrian sports.
For a better overview, the days are divided by topics.
There are, for example one day for ponies, one for stallions, for carriage horses or western horses.
Anyone planning to visit the Equitana and wanting to see everything should really get early on the road, because it's hardly possible to see everything in one day, apart from that, the really great show appearances in the big ring should be missed.
If possible, you should have seen the top-Hop Show, an evening show with top-class players from the horse scene. It takes place during the trade fair on four evenings.
---
Main product group
Horses, stable construction, hall construction, riding arena technology, stable equipment, stable technology, training technology, feeding technology, horse transport, vehicles, pasture management, field management, horse feed, operating resources, horse care, veterinary medicine, hoof care, hoof shoeing, equestrian sport accessories, equestrian sport articles, driving sport accessories, special accessories, horse breeding, equestrian sport, event organization, Event needs, holidays and leisure time with horses, media, publishers, services, public institutions, business management and advice, art & lifestyle, equestrian disciplines, classic dressage, jumping, event, western, driving, Icelandic horses, gaited horses, Iberian riding, traditional working riding, vaulting , trail riding, therapeutic riding, racing, polo, endurance riding, baroque riding, high school, shows, circus lessons, equestrian games
---
BHowCo is a well-known Digital marketing for German trade fairs.
You can add your listing for free in our International Germany B2B portal .
Connect to the Exhibitors of this trade show (B2B)