FIBO 2022 Exhibitor list
Date: 07.04.2022 – 10.04.2022
Cologne/Germany
FIBO – The Leading International Trade Show for Fitness, Wellness and Health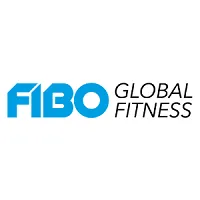 The FIBO trade fair in Cologne is the leading international trade fair for fitness, wellness and health.
More than 1,100 exhibitors from over 40 countries present themselves at the FIBO Cologne trade fair and show everything that is and will be important in the industry.
The product ranges of the world's largest fitness fair include new equipment and innovative concepts for training forms such as cardio & strength, EMS & vibration, group & aqua fitness, functional training and fighting fit as well as new products and services on the central topics of sports nutrition, fashion and interior for the facility and equipment of studios.
The Wellness & Beauty area at the sports fair offers information on the new products on display as well as interesting short presentations.
The topic of power complements the clearly laid out range of branches. The New Business area is the perfect contact point for business founders, and in the Consulting Services segment, studio operators and decision-makers can find out about current solutions on various topics.
The extensive training and further education program of the FIBO Cologne trade fair includes, among other things, the Academy format, which focuses on important industry topics, various lectures on training-related topics, practical master classes and new group fitness concepts.
A networking lounge also offers sufficient space for existing and new contacts.
For more than 20 years now, the FIBO INNOVATION AWARD has been an important indicator of where the industry is headed, drawing attention to numerous pioneering products in the fitness, wellness and health sectors.
This is also where global trends like Zumba, functional training and EMS made their way into the global fitness community.
The fitness industry is finally getting together in person again!
And to ensure the health and well-being of everyone taking part, FIBO 2022 features a comprehensive hygiene concept for everyone's safety when visiting the event.
Modern visitor management systems and digital tools such as the eGuard app at the Cologne Exhibition Centre make it possible to avoid dense groups of people while maintaining anonymity.
---
Main product group
Training, Coaching, Nourishment, fitness, Fitness Apparatus, Health, Health Products, Health Care, Cosmetics, Toilet Requisites, Food Ingredients, Medical Appliances, Physiotherapy, Surgery Equipment, Rehabilitation, Rehabilitation Equipment, Saunas, Software, Solaria, Sporting Goods, Sportswear, Sport Nutrition, Sports Equipment, Sports Medicine, Sports Shoes, Studio Equipment, Training Facilities, Training Equipment, Supplementary Education, Wellness
---
BHowCo is a well-known Digital marketing for German trade fairs.
You can add your listing for free in our International Germany B2B portal .
Connect to the Exhibitors of this trade show (B2B)