Hanover

Exhibition

Center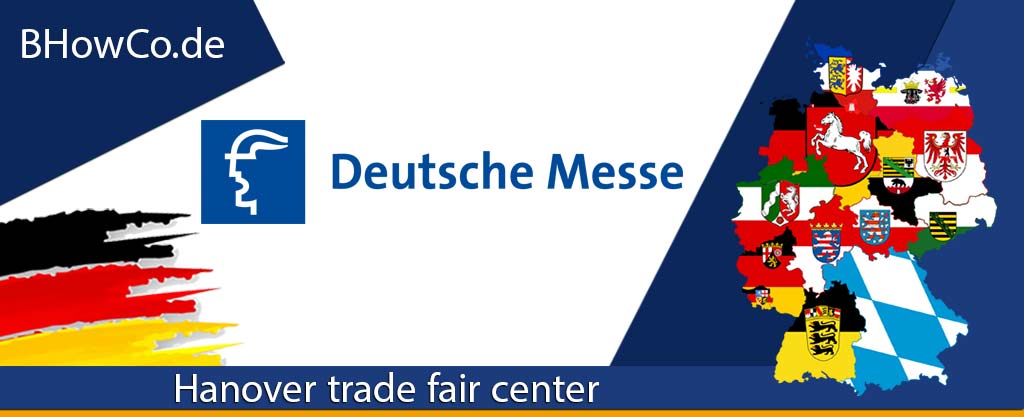 The Hanover Fairground (in German: Messegelände Hannover) is an exhibition area in the Mittelfeld district of Hanover, Germany.
Featuring 496,000 m² (5.3 million sq.ft.) of covered indoor space, 58,000 m² (624,306 sq ft) of open-air space and 27 halls and pavilions and a convention center with 35 function rooms, so it is the largest exhibition ground in the world.
Also the area of the fairground (Messe Hannover Center) originally was an aircraft works.
After World War II, the British military government in Allied-occupied Germany wanted to hold a trade fair and sought for a good place, since Leipzig, the traditional fairground of Germany, was unavailable, and being in the Soviet occupation zone.
Also The hangars in Laatzen, south of Hanover, were deemed suitable for this purpose, and so the Hanover Fair, then named Exportmesse 1947 was first held in 1947 to promote the economic recovery in the Bizone.
Finally the concept proved to be successful, and so a permanent fairground was established, growing over the years.
Hannover Exhibition address :
Deutsche Messe AG
Messegelände, 30521 Hannover, Germany
Tel: +49 511 89-0
Fax: +49 511 89-32626
Email: info[@]messe.de
Website: https://www.messe.de/en
sun

06/04
mon

06/05
tue

06/06
wed

06/07
thu

06/08
Vivamus enim sagittis aptent hac mi dui a per aptent suspendisse cras odio bibendum augue rhoncus laoreet dui praesent sodales sodales....
2023-2024
HANOVER TRADE FAIRS CALENDER
INTERNATIONAL EXHIBITIONS
Add listing for International Exhibitors in German trade fairs
Creative Services For German Trade fairs
We are trying to prepare great experience for you in German trade fairs and offer creative services to grow up your brand by international digital marketing and face to face marketing in German trade fairs by proffesional team.
Hostess & Promoters
Proffesional marketing team for International trade fairs in Germany
Hostess & Promoters
Trending Articles
All

Hannover Messe 2023

HANNOVER MESSE digital marketing

Hannover Messe Floor Plan

HANNOVER MESSE ticket price

Vivamus enim sagittis aptent hac mi dui a per aptent suspendisse cras odio bibendum augue…
Have a query? Please check this question and answers
Add listing for International Exhibitors in German trade fairs