achelos GmbH is a manufacturer-independent software development and consulting firm based in Paderborn, Germany.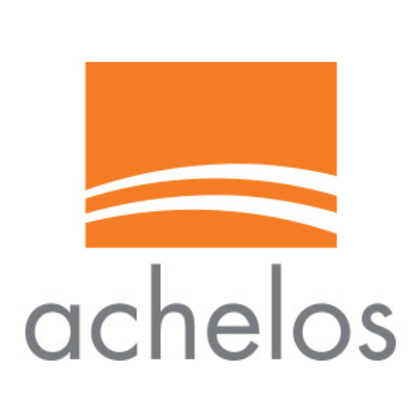 Founded in 2008, the company develops and operates highly specialised products, solutions and services for security-critical applications in international markets.
Alongside general security-related topics, we focus on industry solutions in the healthcare, mobility, public and IoT segments.
Our customers and partners include government institutions, private companies and organizations with security requirements for digital applications. Our ideas, products and solutions in the field of embedded security have been incorporated into many national and international projects.
With "Qumate", achelos offers an extensive portfolio of tools and services for testing, simulating and checking the function and conformity of network connections and components in line with international security standards.
Our benchmark is ultimate IT security.
Therefore, we consistently develop products and solutions in line with the "IT Security by Design" approach.
Customers benefit from specific know-how, as well from our comprehensive, requirements-based areas of expertise along the entire process chain – from planning, development and to testing and implementation.
With qualified expert knowledge and pronounced technology expertise in the fields of cryptography and security, we are highly motivated to make the digital future a little more secure every day.
achelos GmbH
Vattmannstraße 1
33100 Paderborn
Germany
Phone: +49 (0) 5251 14 21 20
Fax: +49 (0) 5251 14 21 2100
Website: https://www.achelos.de/en
---
Hannover Messe 2022 product groups:
Automation, motion & drives, factory automation, process automation, energy automation, control technology, control technology, regulation technology, electrical and mechanical drive technology, motion control, fluid technology, electrical automation technologies, robotics, linear technology, assembly technology, handling technology, sensors and industrial image processing, cable technologies, power transmission technology, transformers, Logistics automation, logistics integrators, autonomous logistics, warehouse technology, pick & pack, shipping logistics, digital ecosystems, MES, ERP, logistics IT, CRM, VR/AR, Cax/PLM, predictive maintenance, ICT, digital platforms, consulting, industrial Security, energy solutions, energy automation, building automation, energy (data) management, connection technology, measurement technology, testing technology, Power-to-X, integrated energy systems, (industrial) micro grids and off-grid solutions, energy solutions and mobility solutions for industrial companies, commercial districts and larger infrastructures, Electromobility and charging infrastructure, energy automation, digitization of networks, engineered parts & solutions, engineering services, metalworking and metal processing (castings, forgings, machined parts, sheet metal forming), parts and components made of plastic, rubber and composite materials, technical ceramics, contract manufacturing, contract manufacturing , additive manufacturing, lightweight construction, future hub, research and development for industry, start-ups, culture of innovation, future of work, logistics, material flow technology, complete systems, driverless transport systems, robotics in logistics, conveyor technology, storage technology, handling technology, WMS (warehouse management systems) , TMS (transport management systems), ERP software, ident technology, picking systems, hardware, loading technology, packaging technology, cranes, hoists, equipment, logistics services, compressed air & vacuum, vacuum technology, systems and components, vacuum pumps, measuring devices, drying, financing
[vc_row][vc_column][vc_cta h2="Hannover Messe 2022″ h2_font_container="tag:h2|font_size:32|text_align:left" h2_use_theme_fonts="yes" h4="International trade fair for Home of Industrial Pioneers" h4_font_container="tag:h4|text_align:left|color:%23111111″ h4_use_theme_fonts="yes" style="3d" color="blue" add_button="bottom" btn_title="Hannover messe 2022 exhibitor list" btn_color="juicy-pink" btn_align="left" btn_i_icon_fontawesome="fas fa-angle-double-right" add_icon="left" i_icon_fontawesome="fas fa-exclamation-circle" i_color="white" i_background_style="rounded" i_background_color="juicy_pink" use_custom_fonts_h2="true" use_custom_fonts_h4="true" btn_add_icon="true" i_on_border="true" btn_link="url:https%3A%2F%2Fbhowco.de%2Fgerman-trade-fair-centers%2Fmesse-hanover-center%2Fhannover-messe%2F|target:_blank"]
"bhowco" is The First Germany B2B portal for International Exhibitors in Germany. You can check main page of the Hannover Messe and find more useful information .
The right place for digital marketing & featured exhibitors and the list of registered exhibitors in "bhowco.de".
We are here to help you in German trade fair markets.[/vc_cta][/vc_column][/vc_row]