[vc_row][vc_column][vc_column_text]Aktan Misr Textile & Dyeing SAE
Exhibitor at Heimtextil 2022
Heimtextil 2022 Exhibitor list
The leading supplier of 100% Egyptian Cotton Towels in Egypt & the Middle East since 1956 with more than 50 Years of experience.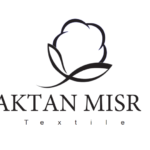 Our company is an export oriented corporation specialized in producing Face Towels, Kitchen Towels, Bath Towels, Beach Towels, Toweling bath Robe and White towels , exporting high quality products with exceedingly competitive prices to Italy, United Kingdom, France, Greece, Australia and other countries.
Product group:
Our capacity is about 10 tons/day and all these quantities are exported to our suppliers around the world especially in Europe.
We have professional designers in our graphic department can develop any design you want to be suitable for jacquard looms.
bath towels
terry towels
beach towels
hotel towels
bathrobes
---
Aktan Misr Textile & Dyeing SAE
Noaaman El Aasr St., Industrial Zone
31911El Mahalla El Kobra, Gharbia
Egypt
Telephone+20 402441596
Fax+20 402441179
website : http://www.sehely.com/
---
Main product group of Heimtextil 2022
Household Textiles, Home Textiles, Contract Textiles, Decorative Fabrics, Curtains, Embroideries, Upholstery Fabrics, Leather, Sun Blinds, Venetian Blinds, Carpets, Wall to Wall Carpeting, Wallpaper, Wallpapering Accessories, Bedding, Mattresses, Blankets, Bed Linen, Table Linen, CAD, CAM, Sales Promotion, Bathroom Textiles, Pillows, Textile Design, E-Commerce, Fibres, Yarns, Bed/Bedroom Systems, Shop Construction
[/vc_column_text][/vc_column][/vc_row][vc_row][vc_column][vc_cta h2="Heimtextil 2022″ h2_font_container="tag:h2|font_size:32|text_align:left" h2_use_theme_fonts="yes" h4="International Trade Fair for Home and Contract Textiles" h4_font_container="tag:h4|text_align:left|color:%23111111″ h4_use_theme_fonts="yes" style="3d" color="blue" add_button="bottom" btn_title="Heimtextil 2022 exhibitor list" btn_color="juicy-pink" btn_align="left" btn_i_icon_fontawesome="fas fa-angle-double-right" add_icon="left" i_icon_fontawesome="fas fa-exclamation-circle" i_color="white" i_background_style="rounded" i_background_color="juicy_pink" use_custom_fonts_h2="true" use_custom_fonts_h4="true" btn_add_icon="true" i_on_border="true" btn_link="url:https%3A%2F%2Fbhowco.de%2Fgerman-trade-fair-centers%2Fmesse-frankfurt-center%2Fheimtextil-frankfurt%2F|target:_blank"]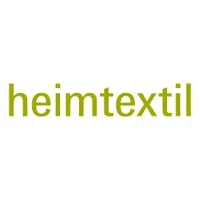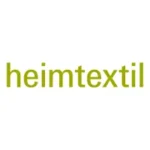 "bhowco" is The First Germany B2B portal for International Exhibitors in Germany. You can check main page of the Heimtextil Frankfurt am Main and find more useful information .
The right place for digital marketing & featured exhibitors and the list of registered exhibitors in "bhowco.de".
We are here to help you in German trade fair markets.[/vc_cta][/vc_column][/vc_row]