GrindTec 2022 Exhibitor list
Date:
15.03.2022 – 18.03.2022
Tuesday – Friday, 4 days
Augsburg / Germany
Opening hours:
daily from 09:00 to 18:00 h
GrindTec Augsburg – International Trade fair for grinding technology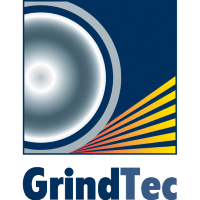 In 1998, GrindTec celebrated its successful premiere as a specialist trade fair for tool grinding technology.
Subsequently it very quickly developed into the leading international platform for grinding technology.
Today, the range of products and services also includes surface treatment techniques such as honing and lapping.
But tool grinding is still one of the core offers at the GrindTec as well.
The GrindTec trade fair in Augsburg is an international trade fair for grinding technology.
More than 500 national and international exhibitors present themselves at the GrindTec Messe Augsburg and show a comprehensive range with many innovations, solutions and world premieres in the field of grinding technology and tool grinding technology.
The areas on offer at the grinding technology fair in Augsburg include tool processing systems, grinding machines, technology, machine peripherals, process technology, process peripherals, management and planning, as well as education, research and development and also corresponding services.
There are also numerous research facilities on campus, which present the latest in research and development in modern tool and grinding technology.
An extensive supporting program with numerous different specialist lectures and informative discussions in the forum, as well as the competence center for grinding technology, also make the GrindTec in Augsburg the world's leading trade fair for grinding technology.
For more information about GrindTec 2022 Exhibitor list please check GrindTec Augsburg
BHowCo is a well-known Digital marketing for German trade fairs.
You can add your listing for free in our International Germany B2B portal .
Connect to the Exhibitors of this trade show (B2B)
Range of exhibits GrindTec 2022
Machining systems for cutting tools
Grinding machines
Grinding and dressing technology
Peripheral equipment for machine tools
Process technology
Process peripherals
Machine periphery
Management and planning
Education, R&D, organisations
Technical services
Grindtec 2022 offers
EXHIBITION OFFER
Education, research & development, organizations, training and further education, research and development, technical literature, associations, organizations, services, consulting, services and technical service for production, engineering services, management and planning, management systems, software solutions for development and construction, Software solutions for production and operational planning, tool management systems, machine peripherals, extraction technology, fire protection technology for grinding machines, fluid technology, cooling lubricant cleaning systems, process peripherals, coating and surface finishing, labeling systems, marking systems, disposal systems, magnetization systems, packaging systems for cutting and machining tools, workshop equipment, workpiece cleaning systems, process technology , balancing systems, handling technology and magazining, measurement technology, testing technology, process monitoring, simulation systems for production, software solutions for Fe Manufacture, clamping technology, controllers, process control, process regulation, grinding technology, dressing technology, dressing machines, dressing tools, diamond tools for tool manufacture, cooling lubricants, lubricants, blanks for cutting tools, abrasives, polishing agents, honing agents, systems for tool manufacture, grinding machines, surface grinding machines, used grinding machines, jig grinding machines, machines for lapping, polishing and honing, machine accessories, machine components, profile grinding machines, cylindrical grinding machines, cut-off machines, tool processing systems, eroding machines for tool manufacture, laser processing machines for cutting tools, cutting edge preparation systems, tool processing machines, tool grinding machines for saw blades, tool grinding machines for cutting and cutting tools