Hannover messe 2022 exhibitor list
Event canceled:
25.04.2022 – 29.04.2022*
New Date:
30.05.2022 – 02.06.2022
Hanover / Germany
HANNOVER MESSE is the world's leading trade fair for industry.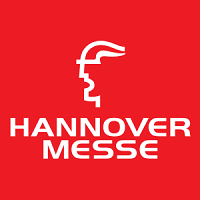 Around 6,500 exhibitors from over 60 countries present themselves at the industrial fair in Hanover and completely cover all topics of the industrial value chain, from individual components to intelligent factories as well as trends such as energy efficiency, lightweight construction and additive manufacturing.
All key technologies and core areas of industry are in one place at this trade show – from research and development, industrial automation and IT to subcontracting, production technologies and services to energy and mobility technologies.
Only at the technology fair can you find all the innovations and important solution providers of the networked industry in one place.
In numerous forums, conferences, special shows and guided tours, learn everything about the development of the digital industrial world of tomorrow, ideas for the factory of the future, flexible and modular development and production or the energy transition in industry and logistics.
At this trade show you will meet pioneers and users, startups and world market leaders, discuss things face-to-face with colleagues and at the same time use your visit to the trade fair for networking and further education.
For more information about Hannover Messe 2022 Exhibitor list please check Hannover Messe
BHowCo is a well-known Digital marketing for German trade fairs.
You can add your listing for free in our International Germany B2B portal .
Connect to the Exhibitors of this trade show (B2B)
Hannover Messe 2022 product groups:
Automation, motion & drives, factory automation, process automation, energy automation, control technology, control technology, regulation technology, electrical and mechanical drive technology, motion control, fluid technology, electrical automation technologies, robotics, linear technology, assembly technology, handling technology, sensors and industrial image processing, cable technologies, power transmission technology, transformers, Logistics automation, logistics integrators, autonomous logistics, warehouse technology, pick & pack, shipping logistics, digital ecosystems, MES, ERP, logistics IT, CRM, VR/AR, Cax/PLM, predictive maintenance, ICT, digital platforms, consulting, industrial Security, energy solutions, energy automation, building automation, energy (data) management, connection technology, measurement technology, testing technology, Power-to-X, integrated energy systems, (industrial) micro grids and off-grid solutions, energy solutions and mobility solutions for industrial companies, commercial districts and larger infrastructures, Electromobility and charging infrastructure, energy automation, digitization of networks, engineered parts & solutions, engineering services, metalworking and metal processing (castings, forgings, machined parts, sheet metal forming), parts and components made of plastic, rubber and composite materials, technical ceramics, contract manufacturing, contract manufacturing , additive manufacturing, lightweight construction, future hub, research and development for industry, start-ups, culture of innovation, future of work, logistics, material flow technology, complete systems, driverless transport systems, robotics in logistics, conveyor technology, storage technology, handling technology, WMS (warehouse management systems) , TMS (transport management systems), ERP software, ident technology, picking systems, hardware, loading technology, packaging technology, cranes, hoists, equipment, logistics services, compressed air & vacuum, vacuum technology, systems and components, vacuum pumps, measuring devices, drying, financing